Summary

Saunders International has entered the technology-based infrastructure space with the acquisition of PlantWeave Technologies.
The latest acquisition will allow Saunders to expand the new service offering to its existing customer base and simultaneously boost PlantWeave's customer base and market.
The acquisition will be completed through Saunders' cash reserves and deferred earn-out payments over the next three years.
Post-integration, the transaction is expected to be earnings per share (EPS) accretive.
Saunders International Limited (ASX:SND) has acquired PlantWeave Technologies, which is an industrial process automation and electrical solutions provider.
With this acquisition, the ASX-listed multi-disciplinary engineering and construction company debuts into the technology-based infrastructure sector while also diversifying its market service offering.
Saunders will be able to provide the new service offering to its existing customer base. Moreover, the Company will continue to service and grow PlantWeave's customers and markets.
Copyright © 2021 Kalkine Media
Good read: What soaring crude oil prices mean for Saunders International (ASX:SND)
PlanetWeave providing industrial automation system solutions
PlanetWeave Technologies came into existence in 2006 with an objective to provide complex industrial automation system solutions for businesses engaged in the oil & gas, energy, water, building infrastructure and resources sectors.
In the last 15 years of its operations across Australia, the firm has managed to establish long-standing relationships with Tier 1 customers.
Headquartered in Sydney, PlanetWeave has an employee count of 10-40 people across its office and project site locations. The existing management team of PlanetWeave will continue to serve in their roles in Saunders PlanetWeave business.
Value addition to Saunders International
The latest acquisition will provide an opportunity to expand Saunders' technical service offering to its existing clients.
Automation has been rampant in the energy and resources industries and Saunders has a reputation of providing innovative and cost-effective solutions. Building on this aspect, Saunders PlanetWeave business could disrupt the market dynamics and penetrate deep into the sectors like defence, power and water utilities, energy, oil & gas, and infrastructure.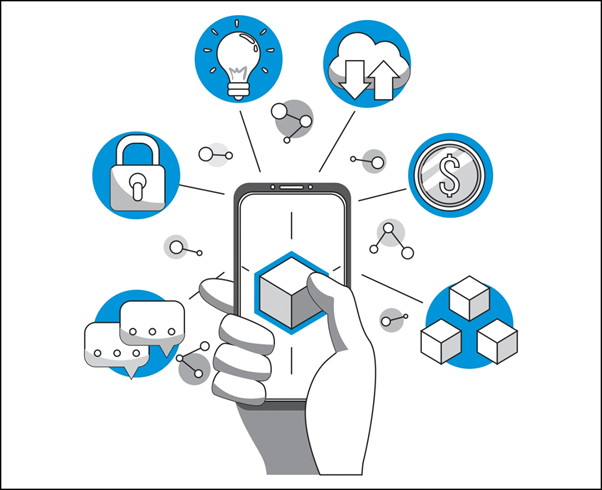 Copyright © 2021 Kalkine Media
Read here: Saunders International (ASX:SND) at vantage point amid robust infrastructure spending
The acquisition of PanetWeave will open new avenues for Saunders. It will help in further diversifying the business and adding a new revenue stream to the Group.
Saunders will now mark its presence into cyber security, automation, process optimisation and Industry 4.0 Technologies.
Post integration, the acquisition will be earnings per share (EPS) accretive. PlantWeave is forecasting revenue of circa AU$5 million in FY22, which is expected to grow in future years.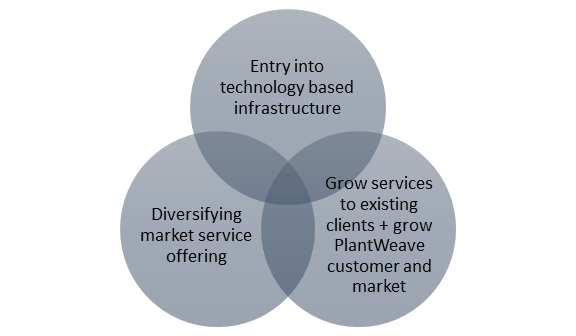 Copyright © 2021 Kalkine Media
Also read: What's on Saunders International's (ASX:SND) Agenda for 2021? A Look at Key Priorities
Terms of the transaction
The acquisition deal covers a non-material upfront cash payment.
The purchase price is aligned to promote continued performance through earnings-based deferred consideration comprising payment to the owners of 45% EBIT in the first year, then 30% in the second year and 20% in the third year.
The deferred cash payment to be paid under the earn-out plan and the funds will be allocated from the operating cash of Saunders PlanetWeave.
Key management personnel including the Managing Director of PlanetWeave have agreed to continue in their positions after the completion of the deal. They have been incentivised through share options.
As part of the Saunders International Group¸ Saunders PlantWeave will continue to deliver engineering solutions (consulting, projects and support services) to its existing clients.
Shares of SND closed the day's trade at AU$0.750 on 3 August. The Company has a market cap of AU$82.13 million.
Good read: Saunders International Bags New Infrastructure Projects Worth AU$11 Million