Summary

Renegade Exploration Limited has concluded the transaction related to the divestment of its interest in the Yandal East Project Joint Venture.
RNX has retained an indirect interest in any future exploration success by STK at the Yandal tenement as part of the purchase consideration.
STK looks forward to commencing exploration with large campaigns the complete consolidated tenement package.
Perth based minerals explorer and developer Renegade Exploration Limited (ASX:RNX) had been looking to deliver on its objective of becoming a mid-tier resource company through acquisition as well as the development of mineral deposits.
Currently, the Company is progressing with multiple deals related to the acquisition of new projects as well as divestment of its existing land assets.
DID YOU READ: Renegade Exploration (ASX:RNX) in fine fettle with back-to-back milestones
RNX concludes divestment transaction
In the latest development, RNX has concluded its transaction with Strickland Metals Limited (ASX:STK) for the divestment of its Yandal East Project.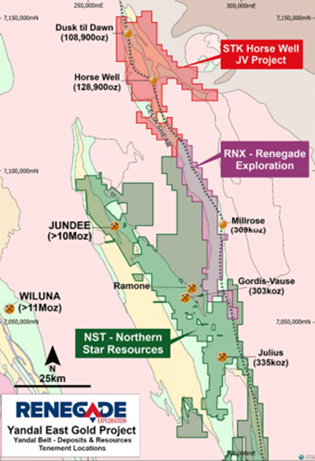 Source: RNX Presentation 24/06/21
In early July 2021, RNX had inked a deal with STK in relation to divest its Yandal East Project Joint Venture interest to STK in exchange for cash, shares and a net smelter royalty (NSR). Subsequently, the operatorship of the present Yandal East Project Joint Venture shall be assumed by STK along with Zebina Minerals Pty Ltd.
ACQUISITION UPDATE: Renegade Exploration (ASX:RNX) gets green signal for CJV interest acquisition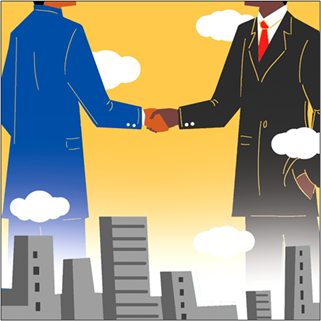 Source: Copyright © 2021 Kalkine Media
DID YOU READ: Back to Back Acquisition Agreements Fuelling ASX:RNX's Evolution Into Mid-Tier Resource Company
However, an indirect interest is retained by RNX for any future exploration success by STK through the issue of STK shares. These shares are issued as part of the purchase consideration for the divestment process.
It was agreed that for acquiring the Yandal JV interest from RNX, STK should pay AU$400,000 upon completion of the acquisition and on the completion of the 6-month anniversary as well. STK had also agreed to issue 40 million shares to RNX upon completion, subject to 12 months voluntary escrow.
IMPORTANT READ: Renegade Exploration Limited's (ASX:RNX) strategy in focus amid recent developments
Besides this, RNX is entitled to receive a 0.5% NSR over the tenement area under the current RNX-Zebina joint venture.
STK has proposed large campaigns to conduct exploration throughout the complete combined tenement package. This program is expected to take off in the present quarter. Moreover, the geology team of STK is suitably poised and financed to resume the work initiated by RNX at the Yandal Project.
PREVIOUS UPDATE: Renegade Exploration (ASX:RNX) cracks strategic divestment deal for Yandal Project
The RNX stock was noted at AU$0.006 on 16 July 2021.