Highlights

IOUpay has witnessed accelerated uptake of its flagship BNPL service since its launch in June last year.
The Net Transaction Revenues and Transaction Volumes have improved significantly over the past quarters.

IOU reported positive effective net operating cashflow of AU$1.20 million for the December 2021 quarter, being the first time since its June 2021 product launch to go positive.

IOU expects continued strong growth in BNPL volumes in the remaining part of FY22 with the easing of COVID-19-related restrictions.
IOUpay Limited (ASX:IOU) has delivered great show so far in FY22. The fintech company has witnessed a strong uptake of its BNPL offering, myIOU, among its user and merchant base. There has been increased volumes of myIOU BNPL transactions, along with continued growth in consumer and merchant sign-ups.
IOU has experienced strong growth in BNPL volumes over the first two quarters of the current financial year 2022, ending 30 June 2022 (FY22). The progress during the first half of the third quarter of FY22 has also remained strong.
As we move into the fourth quarter of FY22, all eyes remain on the Company's progress report for the quarter ended 30 March 2022. Ahead of the March quarter update, let us recap the key highlights of IOU's journey over FY22.
RELATED ARTICLE: Know about IOUpay's (ASX:IOU) revamped myIOU BNPL app
Strong growth across key metrics
For the quarter ended 30 September 2021, IOU recorded Total Transaction Value (TTV) of AU$6,571,327 as the continued uptake of BNPL service offering resulted in accelerated myIOU BNPL transactions. This delivered Net Transaction Revenues (NTR) of AU$492,124.
The TTV for the December quarter stood at AU$6,082,024 and delivered AU$611,048 in NTR. This NTR reflected stronger-than-expected margins across several industry sectors with myIOU Income Margin of 10%.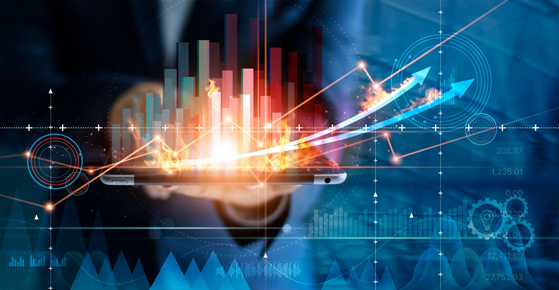 Source: © Ipopba | Megapixl.com
RELATED ARTICLE: IOUpay (ASX:IOU) clocks strong BNPL volumes in first half of March quarter
For the December 2021 quarter, the Company also reported positive effective net operating cash flow for the first time since launching its myIOU BNPL product offering in June 2021. The positive AU$1.20 million figure was achieved after adding back AU$5.26 million in payments to BNPL merchants that form part of BNPL receivables to be collected via consumer instalments over the following six months.
The strong cashflow result so soon after product launch reflects IOU's strategic focus on writing profitable transactions with strong credit quality consumers as well as the Company's ongoing assessment and management of merchant performance.
For the mid-March quarter ended 15 February 2022, IOU reported elevated transaction volumes with TTV of AU$9,404,790, delivering AU$413,248 in NTR. IOU further stated that the Company had written TTV of AU$22,058,141 on a financial year-to-date basis, generating NTR of AU$1,516,420.
The consequent Income Margin of IOU from the beginning of FY22 to 15 February 2022 stood at 6.9%, which is ahead of expectations and within the Company's target range.
Merchant addition
The number of merchants onboarded by IOU has increased significantly. The new merchants have been added to almost every industry vertical category.
ALSO READ: What are key focus points on IOUpay's (ASX:IOU) agenda for 2022?
The Company continues to add merchants to its myIOU store listing and now boasts over 740 merchant relationships operating over 1,600 outlets around Malaysia, according to its mid-March quarter report.
Growth has been strong and consistent and set to be further bolstered by the addition of new merchants originated via the strategic partner relationship with Razer Merchant Services and prospectively via the partner relationship with iPay88 (one of Malaysia's leading payment gateways).
Digital Marketing Strategy
During FY22, IOU also introduced its Digital Marketing Strategy (DMS), which included social media influencers for building brand awareness and customer acquisition.
In August 2021, IOU engaged Yuna, an award-winning international singer-songwriter, as the brand ambassador for its myIOU BNPL services.
Source: © Rawpixelimages | Megapixl.com
RELATED ARTICLE: IOUpay (ASX:IOU) clocks accelerated margin growth in December quarter
Recently, with the launch of myIOU App 2.0, IOU has onboarded Priscilla Wong, a Hong Kong television actress and host, and Syafiq Kyle, a Malaysian actor and model, as new faces of myIOU for the current year.
Both celebrities will represent myIOU in the Company's vital marketing campaigns.
Bottom Line
Overall, IOU anticipates strong growth in BNPL volumes to continue into the remaining part of FY22. These anticipations are also backed by the opening of the local and regional economies and the easing of pandemic-related lockdown restrictions.
RELATED ARTICLE: Why BNPL player IOUpay can expect a bright 2022
IOU shares traded at AU$0.145 on 20 April 2022.