Source: Phawat, Shutterstock
Summary

The Kalabak Exploration Licence has been granted a two-year extension by the authorities of the Ministry of Energy, Bulgaria.
Raiden will resume with aggressive exploration of gold and copper potential across the project.
The recent discoveries in the close vicinity of the project in the same belt bolster confidence in the project for copper-gold porphyry and epithermal gold mineralisation.
Base metals and gold-focused explorer Raiden Resources Limited (ASX:RDN / DAX:YM4), in an upbeat market update, announced the extension of its exploration licence of the Kalabak Project for a further two years. The extension comes as a major boost to the project from the Bulgarian Ministry of Energy.
Kalabak Licence area lies in the Tertiary segment within the Western Tethyan Metallogenic Belt in Southern Bulgaria. The region hosts recent discoveries in the project's close proximity, outlining the substantial potential of copper and gold mineralisation.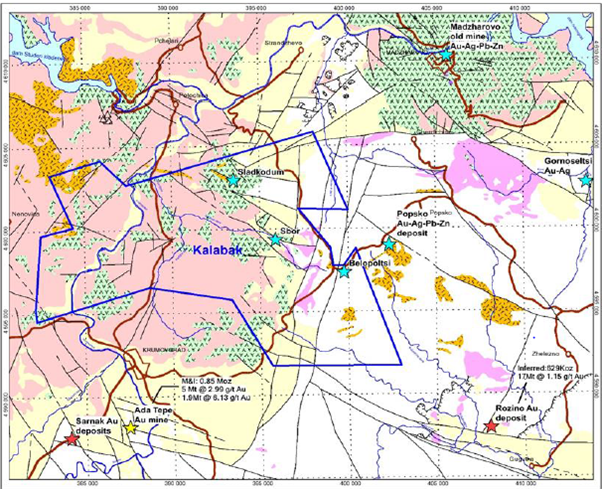 Kalabak geological map (Image source: Company update, 15 April 2021)
Currently, Raiden is completing the required statutory administrative processes following which, the field activities will commence. These tasks are scheduled to be completed in the upcoming few weeks.
Mr Dusko Ljubojevic, Managing Director of Raiden Resources, expressed his views on the occasion and commented:

Copyright © 2021 Kalkine Media Pty Ltd. Data Source: Company update, 15 April 2021
Raiden plans to commence the initial exploration program, focusing on prospects that were defined in the previous programs but are yet to be followed up. A permit-wide reconnaissance program will also be commenced to identify additional targets on the project. Chal gold prospect, which was defined during the previous sampling program, will also be evaluated during the upcoming program.
Together with that, the company will also assess and decide on the next exploration activities on the Sbor copper-gold porphyry and Belopoltsi epithermal gold prospects. Alteration system at Sbor is indicative of a porphyritic intrusion, which can be associated with large copper and gold mineralisation systems.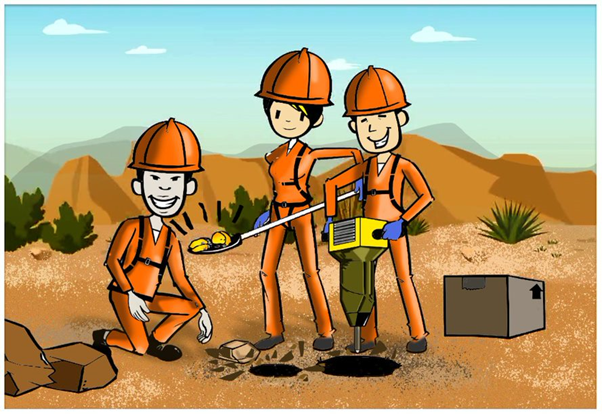 Copyright © 2021 Kalkine Media Pty Ltd.
Raiden had undertaken a maiden drilling campaign on the Bulgarian project during 2020. Four diamond holes were drilled on Sbor and Belopoltsi targets on the Kalabak licence. Initial drilling defined a large zone of alteration on the Sbor porphyry target, which will be followed up in future programs. A number of further epithermal gold prospects have not been followed up to date and will also be evaluated in the upcoming field season.
Share Price Movement
Raiden's shares were trading at A$0.026 on the ASX around 12 PM (AEDT). The stocks of RDN have given an excellent return of 270% in the last year. As of 15 April 2021, RDN has a market cap of A$32.73 million.