Highlights

Ora Banda has noted improvement in the milling and crushing circuits of the Davyhurst Processing Plant.
The company projects the total gold production for the months of July and August to be around 9,042oz Au.
OBM is continuing mining across deposits, with mining in Missouri ramping up slower than expected.
Ora Banda Mining Limited (ASX:OBM) has been continuously making substantial progress with the ramp-up of activities at its Davyhurst Gold Project in Western Australia as well as across various deposits.
During the course of recent work, OBM has achieved performance improvements from numerous top-down, bottom-up measures launched throughout drilling, blasting, mining and processing activities.
The surface mining operations were significantly affected by extremely wet weather conditions in July. However, better weather conditions have helped in performance improvements across these measures.
RELATED ARTICLE: Ora Banda (ASX:OBM) delivers strong results from Riverina underground drilling
Improved performance of Davyhurst processing facility
OBM has noted an improvement in the performance of the Davyhurst processing facility after the introduction of deeper material now being mined at Riverina with its enhanced abilities to handle materials, combined with a greater percentage of fresh rock now accessible for blending.
Davyhurst Plant (Source: OBM Presentation 03/08/21)
The Company has concluded a program of replacing power line insulators and minimised the earth leakage trip sensitivity of the power station. Moreover, OBM has engaged an independent specialist to conduct a detailed fault-finding program during the next scheduled maintenance outage and does not expect any significant issues with the power supply in the next quarter.
RELATED ARTICLE: Ora Banda (ASX:OBM) cracks significant mineralisation at grass roots exploration
OBM has also replaced screens in the SKALA double deck unit with softer panels that have higher self-cleaning features. These screens are effective, and the screen unit has not faced any throughput issues.
Maintenance of processing facility
OBM has implemented actions for also correcting the maintenance-related elements identified with the increasing run time of the processing facility.
Moreover, the Company has ordered screen panels of various sizes to better balance the feed through the crushers in its three-stage circuit. OBM expects this to completely resolve the issue and eliminate the need for the mobile crushing unit.
Furthermore, OBM has appointed Ausenco to conduct an independent review of the Davyhurst processing facility, comprising all aspects from spares held, maintenance procedures and practices through to operational improvement initiatives.
RELATED ARTICLE: Ora Banda (ASX:OBM) enhances gold reserves despite rising costs and cut-off grades
Gold production
OBM has reported that gold production of refined gold for the week starting 23 August grew to 1,164oz.
Moreover, a further increase is expected for the week commencing 30 August to around 1,298oz of fine gold (anticipated from dore production).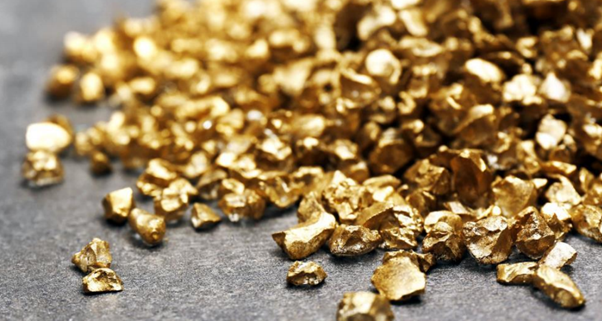 Source: OBM Presentation 03/08/21
In totality, the Company expects total gold production for the months of July and August to be around 9,042oz Au.
"It is most pleasing to see the step change in our plant's performance and throughput. It is a testament to our team and their hard work that all the action plans are being executed with successful outcomes.
"With clear plans in place to address the remaining limiting factors and exciting exploration results to follow up (see ASX announcements 2nd August and 30th July), we are now well placed for stronger, consistent production moving forward."
Peter Nicholson, Ora Band's Managing Director
JUNE QUARTER UPDATE: Ora Banda (ASX:OBM) reports rocking June quarter results
Riverina and Golden Eagle mining ahead of schedule
OBM remains ahead of schedule with mining at Riverina Open Pit and Golden Eagle Underground, although a diamond drill program of 3,650m was completed at Golden Eagle. The program tested the revised interpretation of mineralization at the deposit, and almost all holes intersected the target within metres of the proposed intercepts.

Source: OBM Presentation 03/08/21
Currently, logging and assaying of the holes are underway, and OBM is highly confident about the revised interpretation and the possibility to extend mine life at the deposit.
Delay at Missouri open pit
At the Missouri open pit, mining has been ~30% behind schedule for the month of August but is still continuing.
This is primarily due to the underperformance of blast hole drilling, further affecting OBM's ability to make broken ore stocks.
OBM is engaging with the drilling contractor, and both parties have instituted an action plan to address the issues being witnessed.
RELATED ARTICLE: Ora Banda (ASX:OBM) closes capital raising program to expedite activities at Davyhurst Gold Project
Infrastructural developments
OBM is progressing well with the construction of the new tailings storage facility (TSF) cell and earthworks. These are expected to conclude in early October, after which piping and pumping are scheduled for installation.
Moreover, the on-site preparation laboratory, which is expected to start operating on 7 September, shall benefit the Company through the shortened assay turnaround time.
Bottom Line
The Company stated that it remains within annual guidance of 80,866 ounces as of 02 September 2021 and debt-free with a cash balance of AU$8.03 million on 1 September 2021.
OBM shares were noted at AU$0.093 on 2 September 2021.