Highlights

Ora Banda has delivered the best performance in terms of gold production during the December 2021 quarter since the re-start of the Davyhurst operation.
OBM has been strongly focusing on mining and exploration work across deposits along with lithium mineral identified within its tenure.
OBM concluded a total of 4,777 metres of exploration drilling and received significant intercepts.
OBM remained cash-flow positive in Nov-Dec 2021 and re-iterated its FY22 gold production forecast between 70,000 to 75,000 oz.
Ora Banda Mining Ltd (ASX:OBM) has been progressively advancing on its exploration and production work at the Davyhurst Project. The latest December 2021 quarter report highlights that the Company had made a huge stride with its robust operational performance.
During the quarter, OBM conducted open pit and underground mining operations at various deposits while concluding the planned production at the Golden Eagle mine. OBM also produced 17,192 oz of gold during the quarter, indicating the best performance since the re-start of the Davyhurst operation.
Let us look at the Company's developments during the quarter.
RELATED ARTICLE: Ora Banda (ASX:OBM) looks set to continue its exploration success in 2022
Mining activities across deposits
OBM continued open pit mining at the Missouri and Riverina prospects while continuing underground Mining at Golden Eagle. The production at Riverina was significantly impacted due to delays in receiving grade control drilling results and some minor pitwall failures.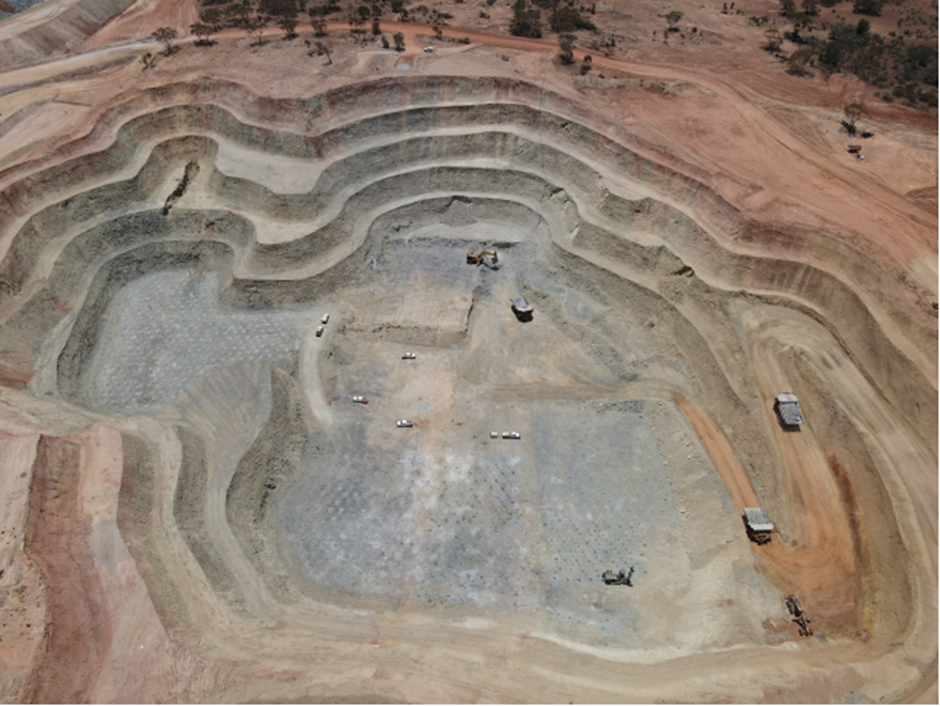 Source: OBM Announcement 20/01/22
OBM continued mining at Missouri in phase 1 and 2 designs. Moreover, operations at the Golden Eagle underground mine performed strongly.
RELATED ARTICLE: Ora Banda (ASX:OBM) attained key milestones on the back of a momentous year
AC and RC drilling
During the quarter, OBM concluded a total of 4,543 metres of first-pass AC drilling across three separate prospects. The drilling was paused due to the Christmas & New Year periods and is now anticipated to resume in January 2022.
Currently, assay results for the bulk of these samples remain pending and once these results are received and reviewed, OBM plans to implement the second phase of drilling, which is aimed at following up anomalous results and testing additional targets identified during project reviews.
During the quarter, OBM also concluded 234 metres of exploration RC drilling at the Komodo prospect. This drilling was aimed at following up on historical RAB drilling which intersected anomalous gold. Presently, OBM is awaiting assay return on regional exploration drilling samples.
The turnaround time for exploration sample assay remained extremely long as the Company received results for a part of the exploration samples submitted during the quarter. The results received highlighted the potential of the tenement package with significant intercept, including the following:
5m @ 30.7gpt from 127m (Victoria Workings)
5m @ 4.0gpt from 54m (Victoria Workings)
4m @ 6.5gpt from 27m (Victoria Workings)
1m @ 13.7gpt from 74m (Victoria Workings)
19m @ 1.5gpt from 12m to end of hole (Sky)
RELATED ARTICLE: Ora Banda (ASX:OBM) performing strength to strength with busy September quarter
Ore processing
OBM processed 270,755 tonnes of ore during the quarter at an average grade of 2.31 g/t for 20,138 oz of contained gold. Moreover, the Company noted a meaningful improvement in the processing and processing plant throughput.
Source: OBM Announcement
Besides this, OBM also continues to address negatively impacted performance areas.
The Company continues to be within FY22 gold production forecast range of 70,000 to 75,000 oz.
RELATED ARTICLE: Ora Banda (ASX:OBM) reports further success from AC & RC drilling across prospects
Lithium exploration
OBM has also been keen on lithium exploration as it holds an extensive landholding with known lithium occurrences. OBM had collected 35 pegmatite samples from outcrops and drilling, scattered throughout the Riverina, Davyhurst, Callion and Lady Ida project areas. OBM intends to conduct mineralogical testing to assess the type of lithium minerals present and their relative ratios.
OBM's geologists identified lepidolite as the sole lithium mineral and the samples have been submitted to Nagrom for multi-element analysis and then Microanalysis for identifying XRD mineral.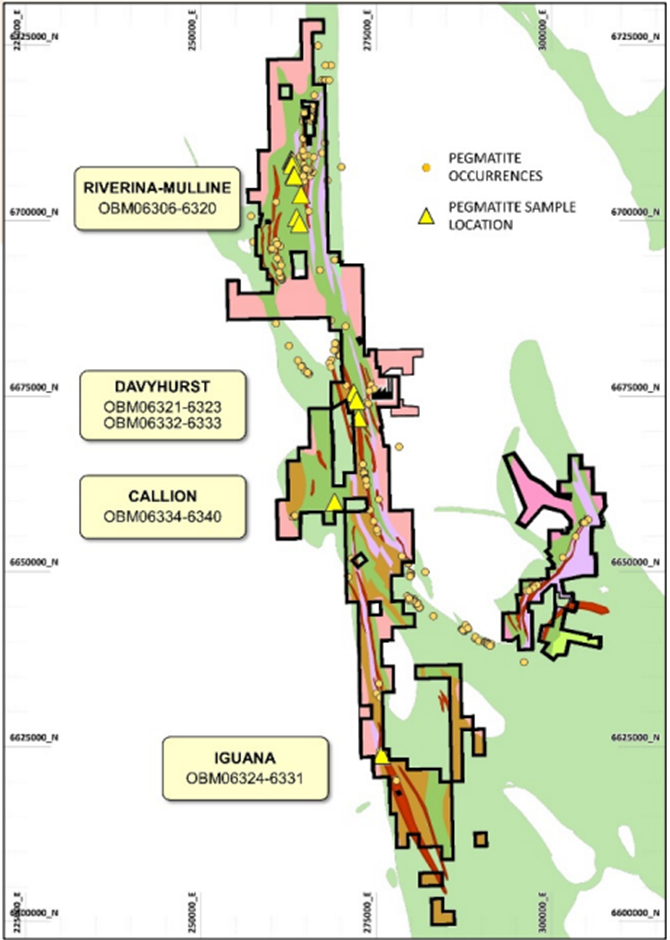 Source: OBM Announcement 20/01/22
OBM expects to receive the results in early 2022, with results of this work presently being compiled and interpreted.
In the early December quarter, OBM had concluded the construction of the new Tailings Storage Facility cell and successfully commissioned the same. During the same time, OBM also initiated operations at the site preparation laboratory.
RELATED ARTICLE: Ora Banda (ASX:OBM) produces 14,312oz gold for September quarter
Costs and financial position
OBM has been able to continuously enhance its performance, which further reflected on the Company's sale of refined gold, which surpassed previous quarter, leading to decreased costs per ounce.
Moreover, OBM remains optimistic about additional reductions with continued optimisation. As compared to previous quarter, OBM's sustaining capex cash cost per oz was lower and mining cash cost per oz was higher. This was seen due to lower levels of capitalisation of pre-strip costs in the present quarter.
Notably, the Company remained cash-flow positive in November and December 2021 and had cash on hand of AU$15.0 million as on 31 December 2021 and continues to be debt-free.
OBM stock was noted at AU$0.060 on 24 January 2022.