Highlights

Ora Banda has attained transformational milestones during the recent year despite COVID-19 disruption.
OBM has transformed from an explorer to producer and achieved its first gold pour during the year.
OBM continues to face labour shortage challenges due to COVID-19 restrictions during the year.
Ora Banda Mining Ltd (ASX:OBM) has turned the corner around a challenging year with progressive efforts undertaken across its land assets. It believes that this year has been a momentous one, wherein the Company made a historical shift from explorer to producer despite the COVID-19 pandemic taking a toll over the global economy.
Not only did OBM manage to ride out the COVID-19 storm, but it also made 2021 a banner year for the Company by achieving a key milestone of pouring its first gold bar on 07 February 2021.
RELATED ARTICLE: Ora Banda (ASX:OBM) performing strength to strength with busy September quarter
The Company is currently getting together with the ongoing work across the deposits and the Davyhurst Processing Plant (DPP).
OBM records momentous year
OBM has produced around 38,500 oz of gold to date from its Davyhurst Project and is continuing to grow this number weekly with continued refining of its mining techniques and operating its DPP well.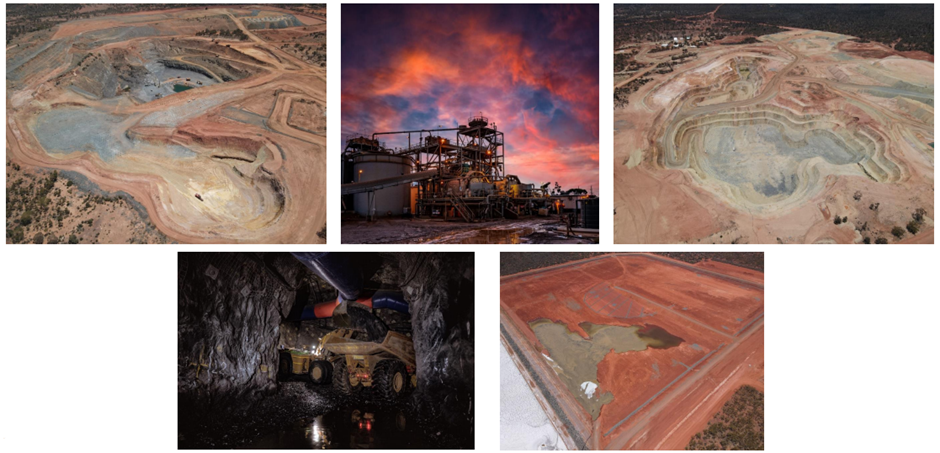 Source: OBM Presentation 26/11/21
The Company's greatest challenge continues to be its access to labour as the access to skilled interstate, and overseas labour resources have been significantly impacted by COVID-19 related restrictions.
RELATED ARTICLE: Ora Banda (ASX:OBM) reports further success from AC & RC drilling across prospects
OBM's key challenge
As a consequence, OBM believes that the Company and the Western Australian gold industry are currently facing challenges like substantially higher workforce turnover, a diminishing skill base, significantly lower productivity and greater costs across the board.
OBM continues to appeal to the regional government to reconsider its approach of closed borders to contain COVID-19 so that the Company can strengthen its talent pool.
RELATED ARTICLE: Ora Banda (ASX:OBM) produces 14,312oz gold for September quarter
Bottom Line
As an emerging junior miner, OBM has achieved notable growth on the back of a raft of challenging work streams during the year. It shall be interesting to see how soon the labour-related challenges are resolved with the government's next move regarding restrictions.
RELATED ARTICLE: Ora Banda (ASX:OBM) announced the closure of Mt Ida Gold's sale
OBM stock was noted at AU$0.074 on 26 November 2021.