Highlights

Nutritional Growth Solutions has signed an agreement with NIG Nutritionals to produce Healthy Heights® in New Zealand.
NGS will produce an initial 14,000 units for supplying China cross border business.
At present, the New Zealand Healthy Heights® formula is being blended and will arrive in China in approximately four weeks.
NGS considers New Zealand production critical for supplying China and South East Asian agreements.
Nutritional Growth Solutions Ltd. (ASX: NGS) has inked an agreement with dairy-based nutritional development company, NIG Nutritionals Limited, following which NGS has begun manufacturing its Healthy Heights® formula in New Zealand for markets across China and Asia Pacific.
ASX-listed nutrition company, NGS is a global nutrition company that creates clinically proven supplements to support growth development in children. It has been developing and selling its clinically tested nutritional supplement formulae for kids' growth and development across the globe.
In recent times, it has upped the expansion of its production and distribution chain in the global marketplace. The agreement with NIG Nutritionals will further boost its growth strategies to make its products accessible to more children around the world.
ALSO READ: ASX-listed Nutritional Growth Solutions (ASX:NGS) gives short-stature kids higher hopes
How will production in New Zealand increase growth for NGS?
Recently, NGS entered into distribution agreements with UltraHealth, Chemist Warehouse China, and Australia Sunshine, following which Healthy Heights® products will be sold through leading e-commerce platforms, including Alibaba flagship store, Shopee, JD.com, Lazada, Tik Tok and Little Red Book. The production of Healthy Heights® products in New Zealand will play a critical role in providing stock for these newly added online platforms.
NIG Nutritionals will produce and package Healthy Heights® as a New Zealand Supplemented Food. The first batch will include 14,000 units of the Healthy Heights® formula which is presently being blended. It will be delivered in China and Australia in three phases, beginning in around four weeks.
NIG Nutritionals holds a capacity approximately 10 million cans per year which will provide NGS flexibility to increase order volumes. Overall, the New Zealand production will provide cost, production and distribution efficiencies into China and the Asia Pacific region.
Do read: Nutritional Growth Solutions reports solid Dec quarter, with key focus on the US and Asian Markets.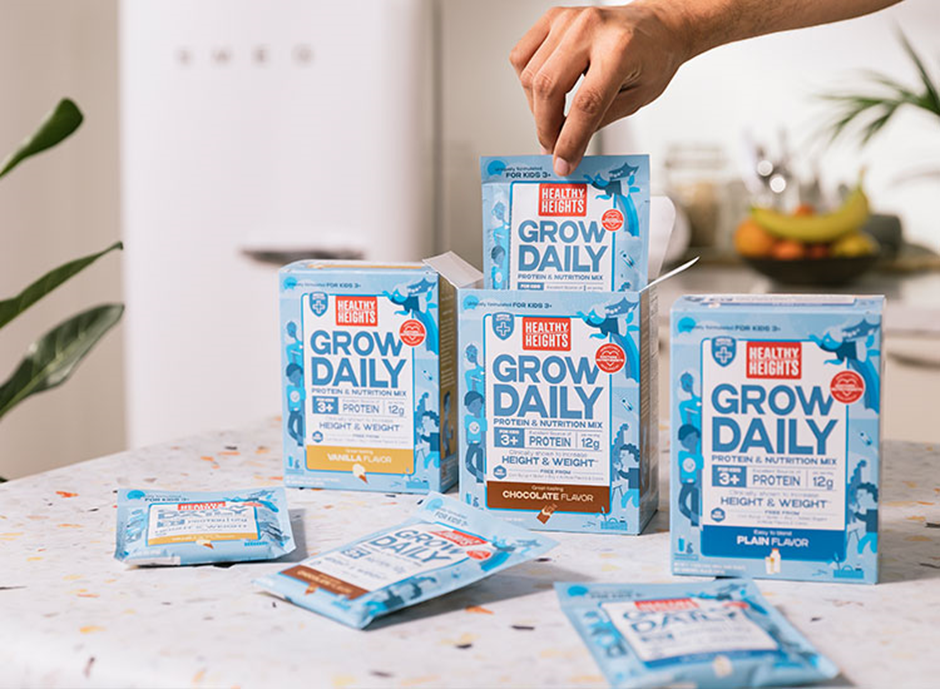 Image source: Healthy Heights Company website

Commentary by management
NGS' Chief Executive Officer (CEO) and Managing Director, Ms Liron Fendell considers commencement of Healthy Heights® production in New Zealand a major milestone in company's growth strategy.
She said, "New Zealand is globally renowned for producing quality dairy and is held in the highest regards by parents in China and Asia. It also provides us with a simpler, faster, and more cost-effective supply chain, allowing even more children access to our nutritional products that have been developed by leading pediatric specialists and backed by rigorous clinical studies."
Stock information: NGS stock last traded at AU$0.160 on the ASX with a market capital of AU$18.89 million.
Interesting read: Nutritional Growth Solutions (ASX:NGS) launches Healthy Height® in Europe