Summary

The Inferred Resource Estimate at Korbel Main prospect grows to 4.7 million ounces
Mineralisation remains open and has shown potential to grow with further exploration works at Korbel Main.
Exceptional ore sorting viability at Korbel Main is confirmed, and scoping study is underway to assess optimum mining methods and processes.
Drilling to commence at the historical high grade RPM prospect
Nova's investee company Snow Lake Resources all set for an IPO to raise $23 million.
Nova strategic investment RotorX Aircraft Manufacturing Grows, Electric Helicopter in Development
The ASX-listed mineral explorer Nova Minerals (ASX:NVA, OTCQB:NVAAF, FSE:QM3) has released its quarterly update for the period ending on 31 March 2021. The Company is advancing on the development of the resource base on its flagship Estelle Gold Project and recently released the 2012 JORC-complaint inferred resource estimates of 4.7 Moz which remains wide open.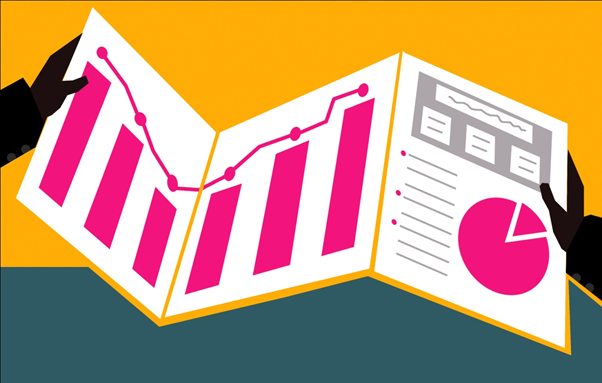 Copyright © 2021 Kalkine Media Pty Ltd.
The Estelle Project is located in Alaska and spreads over an area of 324 km2. The project area is sparsely explored, and the resource of 4.7Moz is from 2% of the area, belonging to the Korbel Main prospect, one of the 15 identified prospects of the project.
Estelle Project location Map (Image source: Company update, 30 April 2021)
The fact that 98% of the project area is still being unexplored, increases the potential upgrade in the resource base significantly. Nova is currently undertaking an Interim Scoping Study on the Korbel Main prospect to assess the optimum mining operations and economic estimation of the project. The study will also evaluate the engineering and mine design.
The drilling campaign on Korbel Main has revealed an increase in mineralisation in South-East extension of the prospect and expanded its footprint by 30%. As the exploration and drilling activities proceed, the mineralisation potential of the project could further increase.
Significant, latest drilling intercepts at Korbel include:
Drill Intercept data (Data source: Company update, 30 April 30, 2021)
Project development activities during the quarter
Nova's operational team had a busy quarter. The Company continued its exploration and camp preparation on the project throughout the winter season of Alaska. To enhance the access to the project location, another snow road was completed. Heavy equipment like earthmovers, fuel tankers, and additional camp units were mobilised to Whiskey Bravo as a measure to increase operational readiness in 2021.
On-site sample preparation lab is under construction, which will save considerable time and money for testing of the samples.
Ore Sorting testwork was undertaken using X-ray transmission technology to separate the gold-bearing veins at Korbel Main. The testwork was carried by TOMRA in Sydney. The results from the testwork were highly encouraging and showed 10X upgrade from a 588kg coarse rock sample. The testwork indicated significant impact on the project economics by lowering the capital and operational costs.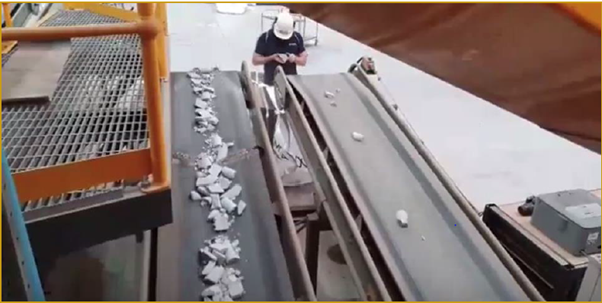 Korbel drill core testwork on TOMRA XRT (Image source: Company update, 30 April 2021)
Upcoming operation on the project
One diamond rig will continue infill drilling throughout the Korbel.
Exploration and drilling at north-west and south-east extension of Korbel.
RC drilling to commence on Block C & D, Isabella, and Connex in July.
Diamond drilling at RPM prospect in May-June.
Interim Scoping Study underway on the project. Pre-Feasibility Study (PFS) to begin in late 2021.
Updates from Investee Companies
Snow Lake Resources has filed for an IPO to raise US$23 million. Nova Minerals holds 74% interest in Snow Lake, which operates the Thomson Brothers Lithium Project.
Rotor X Aircraft Manufacturing Inc. is working on the development of electric version of Phoenix A600 helicopters. Parallelly, hybrid versions of Transporter A and B, which are autonomous flying vehicles designed to carry payload at range, are being built. Nova holds 9.9% interest in Rotor X.
Cash & Finance Position
At the end of the March quarter, Nova had A$20,257,000 cash reserve. Payments related to parties, including remuneration of the CEO and Executives, were A$148,000.
Nova has a further cash equivalent in liquid listed investments of approx. $6m
As of 04 May 2021, NVA was trading at A$0.147 with a market cap of A$242 million (AEST: 12:38PM).