Summary
Citigold envisions to achieve a gold production of 300,000 ounces in the upcoming five years. The company operates the commercial production-ready high-grade Charters Towers Gold Project in Queensland.
Citigold produced over 100,000 ounces of gold during the trial mining operations, building a solid foundation for a low-cost gold production operation.
Citigold has a seasoned team of management and technical professionals with strong expertise across exploration and development of mineral projects and operations.
Citigold Corporation Limited (ASX:CTO) is advancing well on the Charters Towers Gold Project, covering an area of over 175 km2. The Charters Towers goldfield is well-known for hosting the highest grade of gold in Australia. The region has been an active gold producer since 1872, recording production of 6.6 Moz of gold.
Citigold plans to unlock the gold reserves and resources through underground mining method on the project. The Company has set a goal to achieve more than 300,000 ounces of gold production annually using state-of-the-art ultra-low-cost production technology. The Company has already produced over 100,000 ounces during the trial mining operations.
As Citigold has an ambitious target for gold production, the company has built a team of seasoned and proactive management and technical professionals. The team is guiding the Company in making prudent decisions to achieve the near-term as well as long-term goals.
Let us meet the stalwarts of Citigold, sailing the company on a fast-track growth path.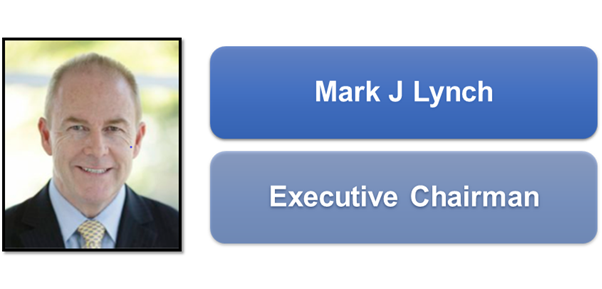 Mr Mark J Lynch has an extensive experience of over four decades in the mining industry. Over the years, Mr Lynch has gained expertise across all stages of mining operations, beginning from regulatory approvals to the final step of pouring gold bars. During his long career, he has been the leader successfully permitting the environmentally complex Project and has experienced 36 countries in his quest for efficient mining systems. He has been active across project development, governance, financing, and flotation of publicly listed companies.
In the past, Mr Lynch served as a Director of the Queensland Resources Council for six years and has been an active member of Fellow of Australian Institute of Company Directors (FAICD). He is also a member of FAICD's Middle East Advisory Committee and the IEEE Robotics and Automation society. A supporter of innovation, Mr Lynch has a unique approach of 'what can be' to the world.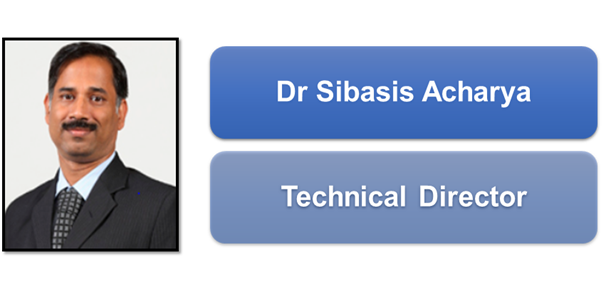 Dr Sibasis Acharya holds an experience of more than 20 years in the minerals industry. His expertise in metallurgy, material science and mineral processing has been critical to Citigold's advancement on the Charters Towers gold Project.
On the educational front, Dr Acharya holds a PhD, M. Sc, M. Tech and MBA degrees from institutes of good repute. He is an active member of several professional institutes and associations. Dr Acharya has keen eyes for details of every aspect of the operational process and brings in the concept of big picture thinking. He exhibits leadership qualities with strong confidence and intellect.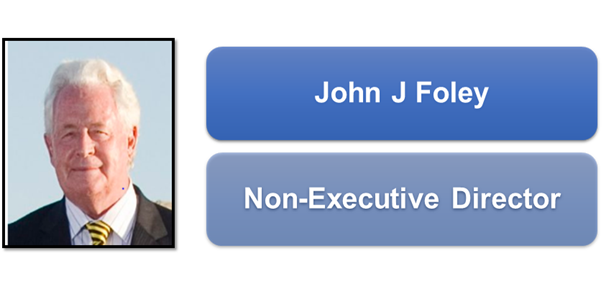 Mr John J Foley is from a law background and was admitted to practice as a barrister in NSW in 1971. He was invited to the Irish Bar and was provided membership for the prestigious Member of the Honourable Society of Kings' Inns, Dublin.
Mr Foley is associated with the gold mining industry for more than 30 years including his stint as a Director of the Australian Gold Council for eight years. He has been invited to the World Gold Council in New York as a guest speaker.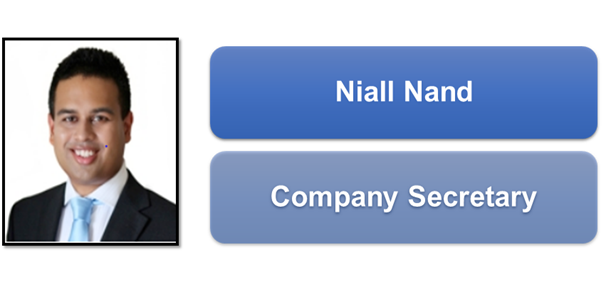 Mr Niall Nand has a versatile experience of more than a decade, ranging across mining, renewable, banking and chartered accounting. His core corporate responsibilities include updating the ASX on new updates, financial management, accounting, taxation, government submissions, business development, and providing corporate secretarial support to the Board.
Mr Nand is an all-round leader and is expected to play a phenomenal role in the Company's corporate development.
Mr Christopher Towsey has been associated with Citigold's Charters Towers Project since 1999. He has developed a deep understanding of the project and was a senior executive for more than 10 years.
Mr Towsey specialises in underground mining and exploration of gold and base metals. In his career, spanning over several decades, he has worked at various strategic positions including Director, Managing Director, GM, COO, Chief Geologist and Exploration Manager.
His core competency includes geochemistry, OHSE auditing, mining and exploration operation. He is also serving as a Chair of the AusIMM Health & Safety Society Committee.
The strong and experienced leadership team of Citigold Corporation has been critical to the development of gold mining operations at Charters Towers. The management is committed to pursue high-growth opportunities and create value for the shareholders.
Citigold closed at $0.013 a share on 15 March 2021 with a market capitalisation of $38.08 million.
All financial information pertains to Australian Dollars unless stated otherwise.