Highlights

King River Resources is advancing well with a definitive feasibility study on its Type 1 aluminium salt precursor plant project.
Aluminium salts are used in manufacturing P-CAMs, which are further processed to produce the CAMs used in lithium-ion batteries.
A laboratory-scale pilot plant has been successfully commissioned with bulk laboratory sample production in progress.
Australian explorer King River Resources Limited (ASX:KRR) has been systematically advancing its High Purity Alumina (HPA) Precursor project.
A definitive feasibility study (DFS) for its Type 1 aluminium salt precursor plant project is progressing well, with the Company able to achieve high quality aluminium compounds during the past couple of months.
Notably, these aluminium salts, which are a significant part of the DFS, are used in manufacturing precursor Cathode Active Materials (P-CAM), which are then lithiated with lithium hydroxide or lithium carbonate to produce Cathode Active Materials (CAMs) used in lithium-ion batteries (LiB).
ALSO READ: King River Resources caps off September quarter on a firm financial footing
With this backdrop, let us explore the key highlights of King River's December 2021 quarter. The Company's cash position was AU$4,537,347 as of 31 December 2021.
KRR makes headway at HPA Precursor Project
Engineering studies, being undertaken by COMO Engineers, remain on track for completion at the end of April 2022.
Meanwhile, market investigations are underway to identify the end-users of nickel-cobalt-aluminium (NCA) and nickel-cobalt-manganese-aluminium (NCMA) chemistry p-CAMs. These investigations would also explore market research groups with expertise in LiB cathode commodities.
The NCA and NCMA chemistry-based LiB cathodes are used in the manufacture of current and next-generation LiBs for high-performance fully electric vehicles.
The image below highlights the recent developments concerning the development of precursors.
Source: Copyright © 2022 Kalkine Media®, Data Source: KRR Update, dated 21 January 2021
Laboratory-scale pilot plant testwork delivers >99.999% purity
During the quarter, KRR also reported on the successful commissioning of a laboratory-scale pilot plant with bulk laboratory sample production in progress. The four campaigns have now achieved >99.999% (5N) purity of Type 1 Precursor.
ALSO READ: Success story continues for King River (ASX:KRR) with latest HPA Type 1 Precursor results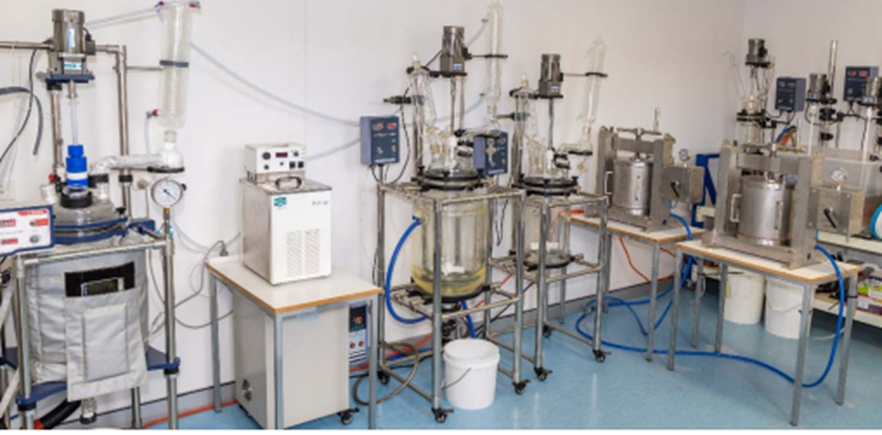 Source: KRR Update, dated 21 January 2021
ALSO READ: Factors wheeling King River Resources (ASX:KRR) on an exciting growth trajectory
KRR partners with Future Batteries Industries CRC
In the last quarter, KRR joined the Future Battery Industries Cooperative Research Centre (FBICRC).
The centre has a portfolio of 17 research & development projects, which span the battery value chain. These projects bring together 70 industry participants, including the federal government, four state governments, major corporations, and eight research partners.
The agreement involves KRR collaboration in the following projects:
Production pilot plant for cathode precursor and active materials
Vanadium redox flow batteries' development and application
ALSO READ: King River Resources (ASX:KRR) advancing HPA project at brisk pace
Speewah Project Progress
The December quarter saw KRR continue metallurgical testwork on the Speewah Project. The testwork aimed at extracting high purity vanadium and titanium products to meet the current interest in battery metals and master alloy compounds of the green economy.
Current testwork involves solvent extraction and various roast methods to produce vanadium pentoxide, titanium dioxide and iron metal products.
Gold Exploration Projects
KRR continued exploration at its Mount Remarkable and Tennant Creek Gold Projects during the December quarter. Regional exploration at Mt Remarkable included follow up reconnaissance of anomalous gold results returned from helicopter-based exploration earlier in 2021. Meanwhile, reconnaissance exploration at the Tennant Creek project targeted the Rover East, Kurundi (Whistle Duck) and Taragans areas.
ALSO READ: King River Resources' Mt Remarkable Project returns significant gold values
An airborne magnetic survey was flown on a total of 6,035-line km over EL31634 southeast of Tennant Creek within the Barkly project. The program was part of the NT governments collaboration programme "Resourcing the Territory", which covers 50% of the survey costs. Geophysical processing of the data is currently underway and further airborne surveys are planned for 2022.
KRR shares were trading at AU$0.025 midday on 24 January 2022.