Summary

Envirostream Australia, the recycling division of Lithium Australia, has commenced a battery-material micronutrient field trial programme for 2021.
The programme is targeting manganese-deficient soil types.
It is based on the successful outcomes of the 2020 field trial of micronutrients derived from Envirostream's recycled battery material.
Lithium Australia NL (ASX: LIT) continues to leverage its compelling innovative strategy and resources to establish a vertically integrated lithium processing business. As part of its ongoing initiatives, the Company's recycling division, Envirostream Australia Pty Ltd, has kicked off a battery-material micronutrient field trial programme for 2021.
The field trial programme targeting manganese-deficient soil types is built upon the success of the 2020 field trial, which used recycled alkaline battery material as a fertiliser micronutrient. The trial, conducted in a field setting, had demonstrated successful uptake of the micronutrients derived from spent, single-use alkaline batteries.
ALSO READ: March Quarter Cements Lithium Australia's Dominance in Battery Market
In the context of recycling, Lithium Australia and its 90%-owned subsidiary, Envirostream, are committed to ensuring that maximum number of spent batteries are recycled rather than ending their life cycle in landfill, where they potentially become an environmental hazard.
GOOD WATCH: Expert Talks With Kalkine || Mr. Adrian Griffin, MD of Lithium Australia
Summit Fertilizers provides access to its trial sites
Lithium Australia has collaborated with a leading fertiliser supplier, Summit Fertilizers, to gain access to three of its 2021 trial sites for assessing Envirostream products (two sites with wheat and one with lupins).
Established in 1989, Summit has introduced several innovations to the West Australian market. Armed with a highly experienced area manager network and dedicated field research team, Summit helps customers use nutrients that bring out the best outcomes.
A Snapshot of the 2021 Programme
The programme has been broadened to encompass one dedicated Envirostream site in South Australia and four West Australian sites including three Summit sites and one dedicated Envirostream site. It, therefore, allows the Company to assess the performance of the recycled battery material across varying broadacre soil types.
Envirostream's micronutrients will again be agglomerated with mono-ammonium phosphate (MAP) fertiliser.
ALSO READ: Lithium Australia (ASX:LIT) Welcomes BSC's Battery Recycling Scheme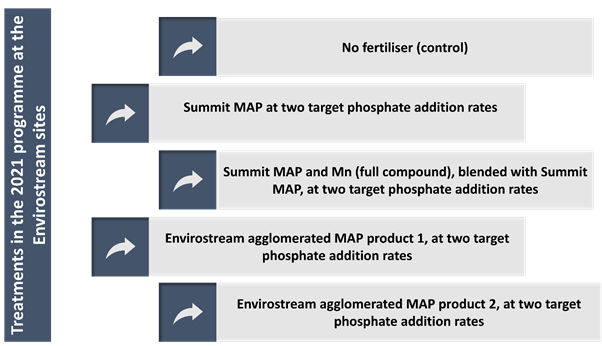 Source: Copyright © 2021 Kalkine Media, Data Source: LIT update, dated 1 June 2021
In the 2021 programme, two Envirostream product options are used, derived from the proprietary separation technology for single-use alkaline batteries. The Company will analyse any performance differences between the two options.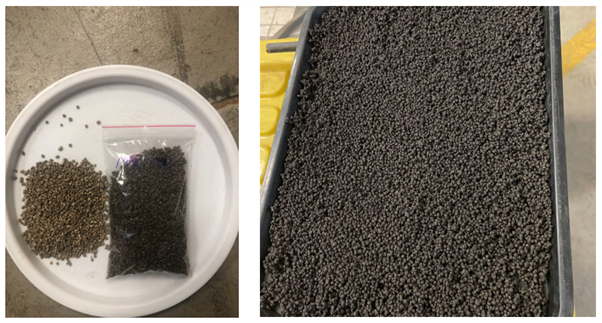 Blended fertiliser products. Source: LIT Update, dated 1 June 2021
Furthermore, the number of treatments has also been expanded from five to nine, to be undertaken at the two Envirostream trial sites. The Company is looking forward to a similar or better manganese uptake response compared to that noted in the 2020 trial.
ALSO READ: Lithium Australia (ASX:LIT) Makes Two Crucial Appointments To Rev Up Projects
Both Envirostream trial sites are planned to be seeded with wheat crops.
Seeding at the WA sites - While Summit has seeded many sites, the remaining Envirostream sites stationed West of Kojonup are scheduled for seeding in early June this year.
Seeding at the South Australia site - The dedicated Envirostream SA site, situated between Port Broughton and Port Wakefield, lies towards the top of the Yorke Peninsula. Seeding with wheat has been completed at the site during May.
ALSO READ: Lithium Australia's (ASX:LIT) next-gen lithium extraction process nearing commercialisation
LIT stock traded at AUD 0.110 on 2 June 2021.