Summary

Lithium Australia has reduced activities and expenditure on European exploration projects.
In Europe, the Company is focussed on leveraging market opportunities for battery materials through its proprietary technologies.
Lithium Australia NL (ASX:LIT) is a battery recycling company focused on supplying sustainably sourced materials to the global battery industry. In line with its strategy of creating a circular battery economy, the ASX-listed player has released a significant market update.
The Company has reduced its exploration tenure in Germany, in order to leverage opportunities for its battery materials in the European region.
Post the significant market update, LIT stock skyrocketed by 36.363% to AUD 0.135 on 18 January 2021.
Lithium Australia Reduces European Exploration Tenure
Lithium Australia has maintained an exploration interest in Germany since 2017. Its portfolio in Europe is focused on well-known mining areas in Erzgebirge with the tenements in Hegelshöhe, Eichight, and Sadisdorf. The area comprises Ore mountains in Saxony.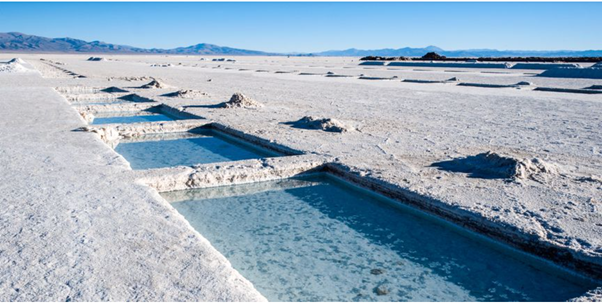 Image source: Shutterstock
The Company has highlighted that the pandemic-induced restrictions in the year 2020 significantly impacted its activities in these areas. Moreover, the cost of maintaining these projects in these areas are considerably high. Consequently, the Company has decided to reduce its activities across these regions.
Lithium Australia has not renewed the Sadisdorf licence after it ran full term. The Company has relinquished Eichight, and it is yet to take a decision on Hegelshöhe.
Lithium Australia Managing Director Adrian Griffin has stated that the Company's corporate policy encourages rationalising its direct exploration investment in Europe. However, LIT has seen a notable reduction in its global exploration footprint, along with the farm-out of many assets.
Lithium Australia Eyes Growing LFP Opportunities in Europe
The Company is committed towards maintaining leverage over battery materials in the European continent, on the back of emerging opportunities in the region.
Lithium Australia is planning to apply its proprietary technologies such as cathode powder production, battery recycling, and lithium extraction in Europe to capitalise on the opportunities.
The lithium ferro phosphate ('LFP') battery market is growing in Europe, and Lithium Australia holds the right technologies to revolutionalise the LFP production.
To know more about LieNA®, read here: LieNA® lithium extraction technology proceeding towards commercialisation
The growing opportunities in the 'LFP' battery market is highlighted by the recent reports that all Tesla Model 3 vehicles landing in Europe from Shanghai Gigafactory will have the new LFP batteries.
The Company foresees that the application of LieNA® has great potential in Europe since the process can produce the ideal material for LFP batteries' production. LIT and the Australian Nuclear Science and Technology Organisation (ANSTO) have jointly developed this process of extracting lithium from low-grade spodumene, (which was otherwise considered as waste material), that too without roasting.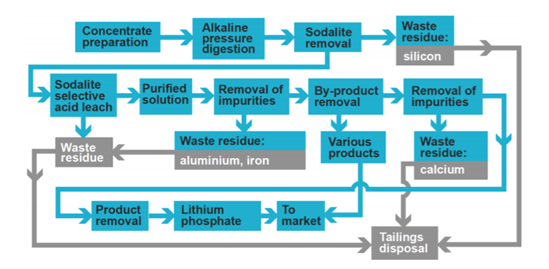 Image source: ASX announcement dated 21 July 2020
The Federal Government co-funded LieNA® under its Co-operative Research Centres Projects grant. The process' final product includes a range of lithium chemicals, which are highly beneficial in creating specific types of LIBs. LieNA® process also reduces steps in making the safest LIB, that is LFP.
Also, Lithium Australia's wholly owned subsidiary VSPC Ltd has concluded successful trials of extracting lithium-ion battery cathode precursors from numerous iron sources that are low cost. The project has completed its stage 3. The process also reduces chemical costs by up to 10%.
To know more, read here: LIT's VSPC further trims cathode material costs