Highlights

IOUpay has launched the revamped version of its BNPL platform, offering added functionalities.
The Company has appointed two Asian megastars as brand ambassadors for promoting the myIOU 2.0 platform.
IOU looks to maintain growth momentum with its BNPL offering witnessing a strong uptake across Malaysia.
IOUpay Limited (ASX:IOU) continues to witness encouraging developments, thanks to the rapid growth of the Buy Now Pay Later (BNPL) space and ever-growing cashless markets in Malaysia as well as globally.
The growth is evident from the company's recent encouraging results for the first half of the March 2022 quarter. Backed by an accelerated uptake of its BNPL offering, the company reported a total transaction value of AU$9.4 million, generating net transaction revenues of AU$413,248 for the reported period.
RELATED ARTICLE: IOUpay (ASX:IOU) clocks strong BNPL volumes in first half of March quarter
Since the launch in June 2021, the company's BNPL offering, myIOU, has witnessed a strong uptake among its user and merchant base. To capitalise on emerging opportunities amid improving economic activities, IOU recently rolled out the revamped version of the myIOU platform.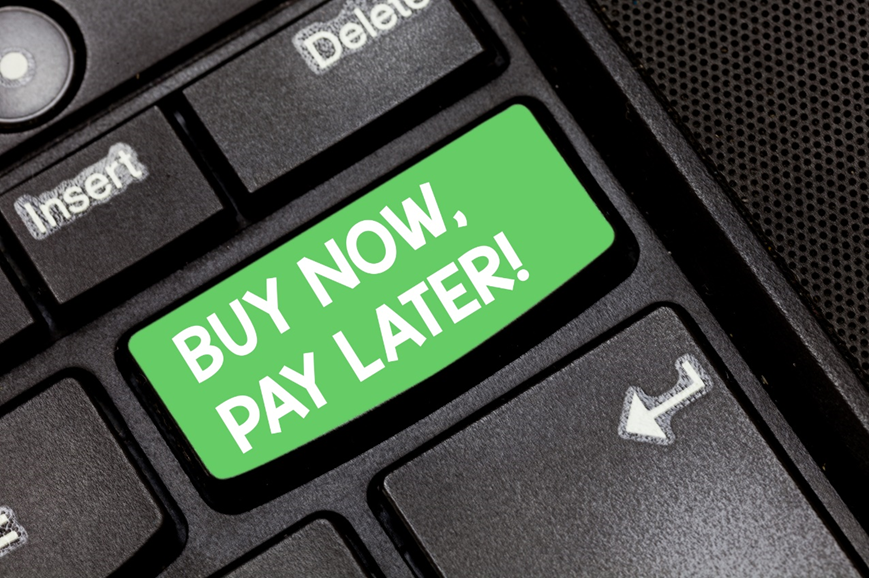 Source: © Arturszczybylo | Megapixl.com
ALSO READ: What are key focus points on IOUpay's (ASX:IOU) agenda for 2022?
myIOU 2.0
IOUpay launched myIOU 2.0 with a newly refined interface for easy navigation. The objectives of the enhanced UI/UX design include:
a design update to better reflect branding and improve key user feature sets
streamlining & simplification to increase onboarding speed and efficiency
substantial functionality improvements to user experience, designed to increase activity and grow transaction volumes
In Malaysia, the company has been witnessing continued growth in consumer and merchant sign-ups, approval, and onboarding. For the mid-March quarter (ended 15 February 2022), the consumer downloads of myIOU were reported at 51,724, with 3,125 merchant outlets onboarded and 14,726 consumer activated accounts.
IOU believes that its growing user base is driven by the benefits offered by myIOU. These benefits include flexible zero-interest monthly instalments of 2, 3, or 6 months as well as, enabling myIOU users to avail the BNPL service by using a debit or a credit card.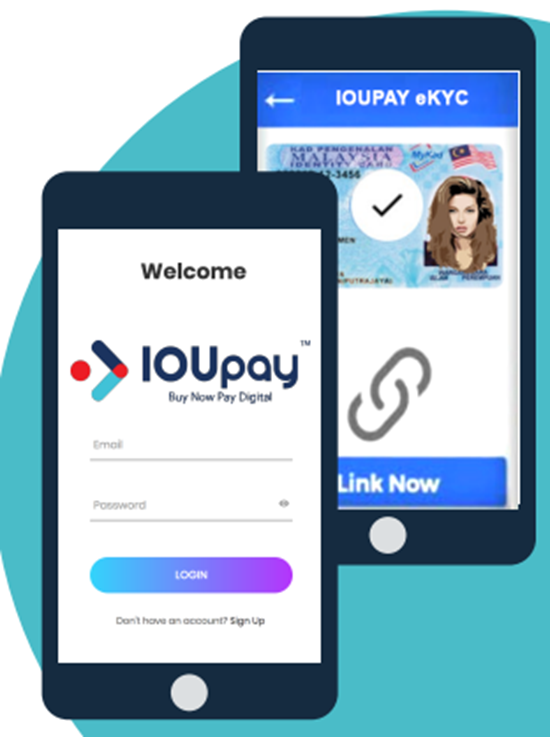 Source: IOU Presentation 16/03/21
RELATED ARTICLE: IOUpay (ASX:IOU) clocks accelerated margin growth in December quarter
The latest version of the myIOU App offers a fresh interface with a minimalist design and enables more intuitive navigation. The App also enhances the shopping experience by offering easier access to available merchants or brands across all categories. Moreover, the App enhances the visibility of promotions and rewards for consumers by highlighting them.
IOU appoints megastar brand ambassadors
In early FY22, IOU implemented a sophisticated Digital Marketing Strategy (DMS) to drive awareness and engagement with the myIOU service offering. Under the DMS, the influencers have been using unique, localised, and engaging content and myIOU awareness campaigns for engaging with Malaysian consumers and merchants.
With the launch of the myIOU App 2.0, the revamped version of its flagship BNPL platform, IOU has also onboarded Priscilla Wong, a Hong Kong television actress and host, and Syafiq Kyle, a Malaysian actor and model, as new faces of myIOU for the current year.
Both the celebrities, as ambassadors of IOU, will be representing myIOU in the company's crucial marketing promotions to share benefits of using myIOU with their fans.
RELATED ARTICLE: Why BNPL player IOUpay can expect a bright 2022
Bottom Line
Malaysia continues to be a key driver for IOU, as evident from significant growth in the number of its user and merchant base. The company remains optimistic about maintaining growth momentum in the ongoing year.
RELATED ARTICLE: IOUpay jumps 18% on ministerial consent to acquire Sibu Kurnia Marine
IOU shares were trading at AU$0.170 midday on 28 March 2022.