Highlights

Jindalee Resources Limited (ASX:JRL) has received final approval of all drill permits.
A core drill rig is on-site with a Reverse Circulation rig anticipated to arrive later this week.
The assays for the drill program are expected to be received in the first quarter of 2022.
In a significant development, Jindalee Resources Limited (ASX:JRL) has recently commenced drilling at its flagship McDermitt Lithium Project in the US. The drilling follows the completion of a positive preliminary scoping study at McDermitt, which confirmed the Project's potential to produce high-quality lithium carbonate.
Must Read: Jindalee's latest AGM presentation is all about its high-grade projects
The McDermitt Project is a substantial lithium deposit in the US, with a combined indicated and inferred mineral resource of 1.43 Bt @ 1,320ppm lithium (1,000ppm Li cut-off) for a total 10.1Mt of LCE (Lithium Carbonate Equivalent). The Project holds significant potential to materially change US lithium supply dynamics, with its close proximity to major lithium customers.
Details of drill program
Jindalee informed that a diamond drill rig has initiated drilling, with a RC (Reverse Circulation) rig likely to arrive on-site later this week. The drill program is designed to infill and extend the existing Mineral Resource announced in April 2021.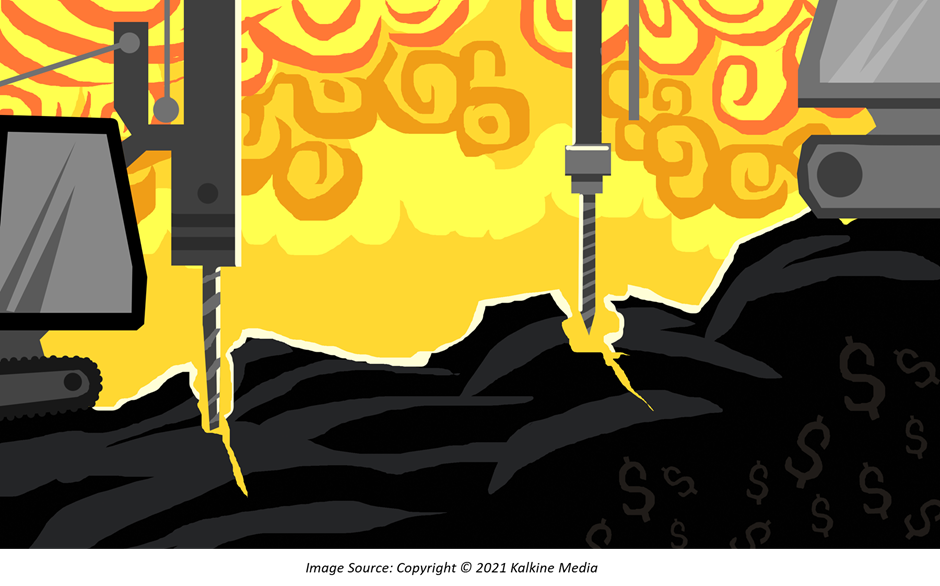 The Company has received approval for a total of 39 RC and diamond drill holes from the Oregon Department of Geology and Mineral Industries (DOGAMI). Around 29 drill holes have been planned to boost confidence in the Inferred Mineral Resource and convert to Indicated Resource. The remaining holes are exploratory to ascertain the extent of lithium mineralisation across the McDermitt Project.
Good Read: Jindalee Resources makes giant strides on McDermitt project in FY21
The assays for the drill program are likely to be received in the March quarter 2022, with turnaround times anticipated to be about 12 weeks.
Recent scoping study results
In September 2021, Jindalee unveiled the results of a positive preliminary Scoping Study based on its existing Inferred and Indicated Mineral Resource. The key results of the study highlighted the potential of the McDermitt Project to support a feasible standalone lithium mining and processing operation.
Related Article: Jindalee Resources winds up preliminary scoping study at McDermitt project
The study outcomes reinforce the significance of the Project as a potential long-life source of future supply to the rapidly advancing US battery manufacturing industry. Given the proportion of Inferred Mineral Resource used in the Scoping Study, full financial and operational metrics were not released owing to regulatory constraints. However, the results support Jindalee's ongoing focus on de-risking the McDermitt project through metallurgical, drilling, and environmental studies.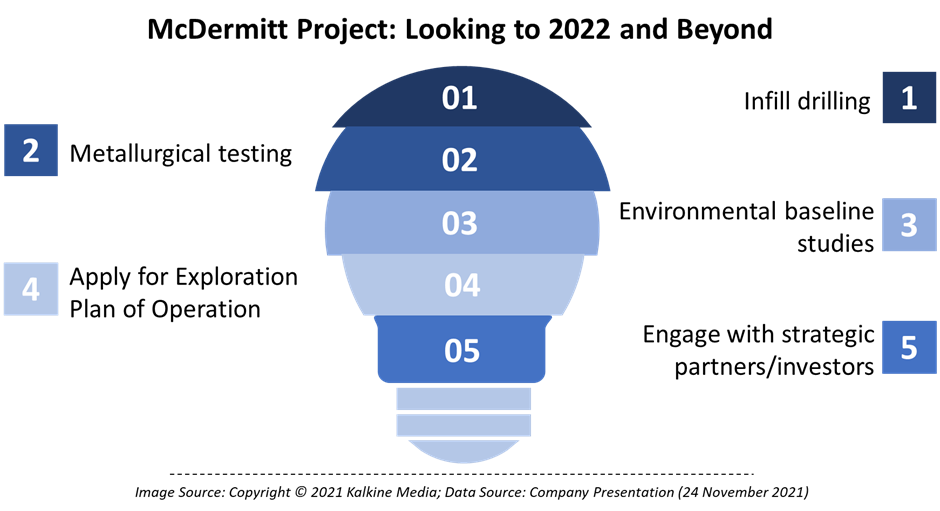 Jindalee shares are trading at A$2.37 as of 2:46 PM AEDT.
Do Not Miss: Jindalee Resources (ASX:JRL) advancing McDermitt project at brisk pace