Highlights

A business's biggest challenge can be building solid relationships with their customers
Streamlining efficient, effective communication through messaging builds super fans
Automatic translation in 109 languages means expanding your market and leaving no customer behind
The Jeeves.Plus customer service platform makes it easy to nurture lasting relationships with customers
Customers form the heart of a business. It is imperative to maintain engaging communication with them to build lasting relationships, and "super fans" who love your brand (think: Apple). Personal and instant communication helps companies touch base with customers in a refreshing way, ensuring your brand stays front of mind.
This holds true whether your business is offering a service or a product.
Moreover, technology has greatly facilitated the transition of businesses to online-only, especially in the ongoing COVID lockdowns worldwide. But this doesn't mean your communication needs to lose its personal touch.
Jeeves.Plus to the rescue
Are phone calls and email inboxes overwhelming you? Maybe you're looking for a solution that means customers get the best results from each interaction with your business?
Jeeves.Plus can become your go-to partner.
A fast-growing Australian start-up founded in 2015, Jeeves.Plus is a multichannel, multilingual customer service platform which enables organisations to resolve customer queries quickly. With automatic translation in 109 languages, businesses are enabled to discover new markets and elevate their brand to a global level.
The technology company's revolutionary Jeeves.Plus platform helps in breaking down language barriers, empowering the users to communicate better. It is now available in 35 countries world-wide, with further scope for growth and expansion.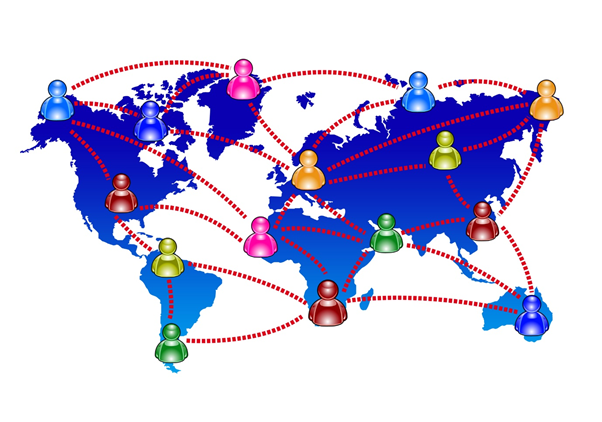 Source: © Camuka510 | Megapixl.com
Jeeves.Plus is on a quest to innovate messaging technology to ensure customers can contact businesses where they want to: be it SMS, Facebook Messenger, WebChat, or even Google Business Messenges. The customer support platform enables businesses to manage multiple text-based conversations with customers by smoothly streamlining these channels while translating 109 languages.
How does Jeeves.Plus work?
Jeeves.Plus makes it easy to initiate and build a conversation with customers through translation technology embedded in a single platform. Below are the steps involved in the process:
A phone number is provided, which enables customers to make contact via SMS, or a preferred channel
When a customer sends a message in their language, Jeeves.Plus translates the message into English, and sends it to the operator or team
The operator responds in English, but the message is sent to customers in their language
The business can then use this data to broadcast messages to their customer base, and the cycle starts again
A simple but effective cycle maintains a smooth flow of communication with customers and builds lasting relationships through effortless conversations at any time, in any language.
Image Source: Copyright © 2021 Kalkine Media | Data Source: Jeeves.Plus website
Moreover, the platform further allows streamlining conversations throughout social media messaging apps like Facebook Messenger, Webchat, and Google Business Messages.
A single operator/employee can talk to eight people simultaneously in any language through Jeeves.Plus.
Researchers and industry experts emphasise greatly on building strong relationships with customers in today's world, where customers want to be seen and heard. In several instances, it may be a major turn-off for customers if a business representative is not responding in the language that the customer understands, or if they are stuck talking to a bot that can't solve their problem.
Therefore, to ensure a good user experience and build long-term relationships with the customers, it becomes vital for businesses to communicate in the language that their customers can understand.
Bottom Line
At a time when people are compelled to keep distance from each other, there is a growing need to stay connected and reach out to culturally diverse communities. The Jeeves.Plus platform is bridging this gap through their multichannel, multilingual customer service platform.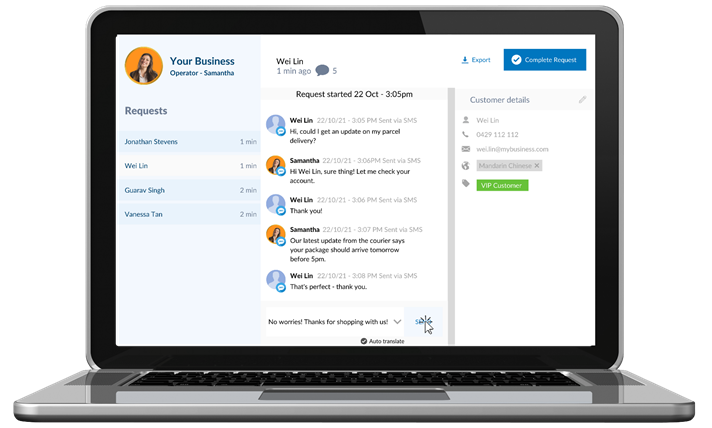 Image Source: Copyright © 2021 Jeeves.Plus