Summary

Having signed an agreement with Razer Merchant Services (RMS), IOUpay has further deepened its footprint in the Malaysian BNPL market.
RMS provides access to more than 50,000 of the most recognised and popular online stores in Malaysia.
The agreement provides IOU customers with a wide spectrum of choices across brands, products and services.
IOU's BNPL platform myIOU is set for official launch in Malaysia today.
Emerging fintech player in South East Asia, IOUpay Limited (ASX:IOU) has been on a partnership spree to enhance its offerings as well as expand its reach. These collaborations have come at the right time, proving to be a vital element of the Company's growth.
IOU's latest feat comes in the form of a Master Merchant Agreement with Razer Merchant Services Sdn Bhd (RMS), expanding its buy now pay later (BNPL) footprint further in Malaysia. Additionally, the public launch of 'myIOU' is scheduled on June 15.
GOOD READ: Armed with first-mover advantage, BNPL player IOUpay spreads its wings in SEA market
Agreement gives access to 50,000 popular merchants
Operated by Razer Fintech, RMS is a leading online payment gateway in South East Asia, with access to more than 50,000 of Malaysia's most recognised and popular online stores.
Serving as a merchant services provider, RMS engages in processing online payments for international as well as regional blue-chip merchants and online platforms throughout the region. Additionally, it operates one of the largest offline payment networks in the region with over one million physical acceptance points in retail outlets.
Under the agreement, RMS will refer and acquire its merchants to onboard and use the BNPL payment service offering of IOU. The current agreement with RMS presents IOU's BNPL services to its significant merchant and customer ecosystem.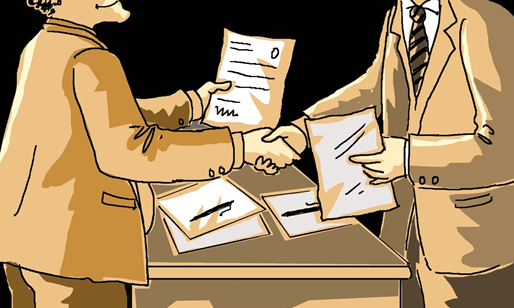 Copyright © 2020 Kalkine Media
EXECUTIVE APPOINTMENT: Meet Paul Russell – IOUpay's Newest Addition to Board of Directors
Agreement terms
Initially, the agreement is for a one-year term but has the provision for renewal. Though free from any considerations to be paid by IOU, RMS will receive a low fixed fee expressed as a flat percentage of the merchant discount rate income that IOU receives for every successful transaction.
As per the agreement, RMS will manage the integration of IOU's BNPL service offering with the acquired merchants on their web pages and e-commerce platforms. Also, RMS would work closely with IOU to foster the promotion and usage of latter's BNPL payment services.
RMS would ensure the proper display of IOU's logo and other branding materials at the merchants' locations, websites and platforms, in line with the IOU instructions.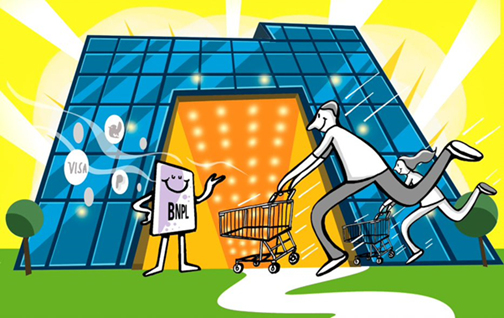 Copyright © 2020 Kalkine Media
GOOD READ: IOUpay (ASX:IOU) deepens Malaysian footprint with RMS Reloads deal
BNPL footprint expanded further in Malaysia
The agreement's jurisdiction spans Malaysia, with all participating merchants located in the country. This is an independent agreement and has no link to the earlier Bill Payment Service Agreement inked between IOU and RMS.
The agreement is expected to go live as soon as the system integration and testing are completed successfully between IOUpay and RMS. The process might take nearly four weeks.
Once the integration and launch are completed, RMS merchants would have IOU's BNPL payment services as a new alternative payment option. The offerings under the agreement indicate a significant commercial opportunity for IOU.
IOU traded at AU$0.310 on 15 June 2021.
DID YOU READ: What's fuelling IOUpay's (ASX:IOU) growth in SEA digital payments market?