Highlights

Invion will gain exclusive distribution rights to Photosoft™ technology in Asia-Pacific under its new conditional agreements with RMW Cho Group.
Photosoft™ technology is an improved next-generation Photodynamic Therapy.
The Company has secured firm commitments for AU$12 million through a placement of shares priced at 2.2 cents each. Moreover, a share purchase plan (SPP) is looking to raise up to AU$3 million in additional capital.
Marking a major headway, Australian life sciences firm Invion Limited (ASX:IVX) has entered into new conditional agreements with RMW Cho Group Limited to co-develop Photosoft™ technology for cancer and related diseases (Indications).
Pursuant to the agreements, Invion will gain exclusive distribution rights to the Photosoft™ technology in Asia-Pacific countries excluding China, Macau, Taiwan, Japan, and South Korea (Territory) for the indications, thereby widening its addressable markets beyond Australia and New Zealand.
The Company is developing PhotosoftTM technology as a novel next-generation Photodynamic Therapy, which uses non-toxic photosensitisers and light to selectively kill cancer cells and promote an anti-cancer immune response.
RELATED ARTICLE: How Invion Limited (ASX:IVX) is progressing its promising PDT technology to treat multiple cancers
Invion is also bolstering its financial footing with a capital raise of AU$12 million via placement of new shares. In addition, a share purchase plan will be rolled out to raise up to AU$3 million.
The net proceeds will enable the Company to meet its obligations under the Conditional Agreements, including funding of pre-clinical work and clinical trials in the new territories, as well as atherosclerosis and infectious disease (AID) discovery and development.
ALSO READ: Invion's (ASX:IVX) promising therapy aims to fill the void in cancer treatment space
Agreements to boost Photosoft™ technology development for cancer indications
The conditional agreements with RMW include the expansion of the existing co-development agreement and a new exclusive licence and distribution agreement.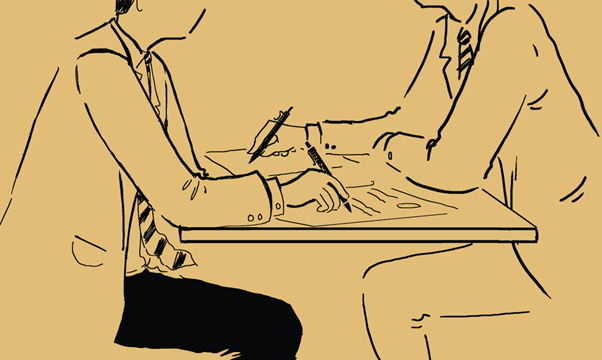 Source: Copyright © 2021 Kalkine Media
How will Photosoft™ technology development be funded?
Photosoft™ technology concerning the Indications in the Territory will be co-developed by Invion and RMW.
Under the newly signed deal, RMW will offer its existing intellectual property as well as know-how concerning Photosoft™ technology for the Indications. Meanwhile, Invion will pay AU$5 million as a one-time amount to RMW as its contribution to the technology development costs in relation to the Indications.
Invion holds the right to decide whether to fund any future pre-clinical and clinical trial work for the Indications for the Territory.
At the same time, funding from RMW and its affiliates will continue to fund R&D activities of Invion with respect to Australia and New Zealand under the existing services agreement.
ALSO READ: Milestone-rich FY21 paints bright outlook for Invion's (ASX:IVX) PDT technology for cancer treatment
An overview of Exclusive Distribution Rights
Invion will gain access to exclusive distribution rights to the technology, contingent upon limited rights to renegotiate contributions in good faith.
Moreover, it will also have the right of first refusal over Japan and South Korea in the event that RMW proposes to grant distribution rights to a third party.
Under the conditional agreements, RMW can acquire the distribution rights from Invion over Hong Kong territory at a fair value.
ALSO READ: Invion, Dimerix, Orthocell: Promising ASX stocks to watch amid biotech boom
Invion undertakes AU$15M Capital Raising
Invion has received firm commitments to raise AU$12 million via new shares placement to existing and new professional and sophisticated investors.
Under the placement, Invion will issue ~545.45 million ordinary fully paid new shares in the Company.
The placement, priced at 2.2 cents per new IVX share, represents an 18.5% discount to the last traded price of 2.7 cents (on 11 November 2021) and a 19.7% discount to the 15-day volume-weighted average price of 2.74 cents.
The new shares are expected to be allotted on 22 November 2021 and would rank equally with the existing shares on issue. The offer also includes a one attaching option for every two new shares, exercisable at 4 cents with an 18-month expiry.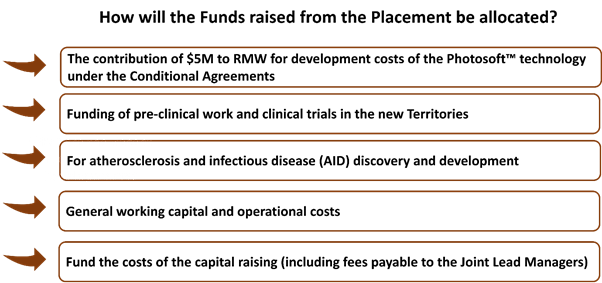 Source: Copyright © 2021 Kalkine Media, Data Source: IVX ASX update, dated 16 November 2021
Share Purchase Plan to raise AU$3M - Invion will also launch a share purchase plan to raise approximately AU$3 million, subject to securityholder approval at an extraordinary general meeting scheduled in Q1 2022.
Eligible shareholders can subscribe for up to AU$30,000 of new shares.
SPP investors will be provided the opportunity to subscribe for the same options that is offered to placement investors under the prospectus.
Invion reserves the right to close the SPP early and scale back applications at its absolute and sole discretion should the total demand exceed AU$3 million.
The Company will lodge a prospectus for the issue of the attaching options with the Australian Securities and Investments Commission (ASIC) on or about 22 November 2022.
Road Ahead
Source: IVX Presentation, dated 9 November 2021