Source: IVZ' investor presentation, Mar 2021
Summary

Invictus Energy Limited (ASX:IVZ) has met two significant milestones for its 80% owned and operated Cabora Bassa Project in Zimbabwe.
Proceeds from a capital raising will propel project developments.
The Petroleum Exploration Development and Production Agreement was signed with Republic of Zimbabwe.
"The exploration and development of oil and gas resources is a game-changer in making Zimbabwe energy sector self-sufficient which is key in realising our national vision."- Vice President Constantino Chiwenga.
The oil and gas deposits are a new territory fetching attention in Zimbabwe's mining sector. Invictus Energy Limited (ASX:IVZ) has the first mover advantage in the underexplored Cabora Bassa Basin - one of the last undrilled oil & gas basins in Africa.
Invictus is 80% owner and operator of the Cabora Bassa Project, where developments have been fostering well. The Mzarabani Prospect (8.2Tcf + 247 million barrels of conventional gas-condensate) is part of the SG 4571 Cabora Bassa asset. It is the largest undrilled conventional oil and gas prospect onshore Africa.
Notably, Invictus possesses a clear pathway to continue towards development of the SG 4571 asset.
FIND INVICTUS' HALF-YEAR PERFORMANCE REPORT HERE: Invictus Energy puts up a stellar show in half-year report
Recent developments
$8 Million placement completed
Towards the end of March 2021, the independent oil and gas explorer completed a Placement to raise $8.0 million (before costs). 72,727,273 shares at $0.11 per share were issued.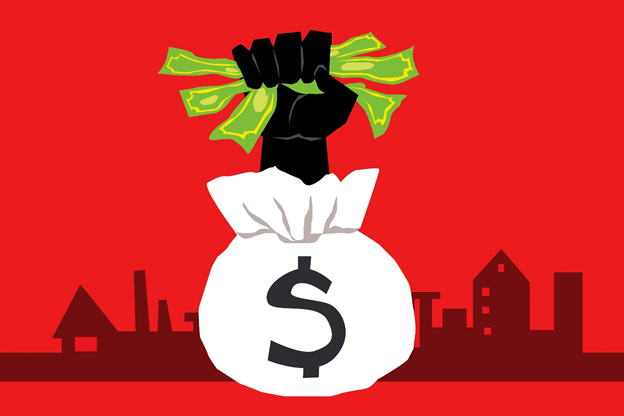 Copyright © 2021 Kalkine Media Pty Ltd
Notably, funds will offer capital to accelerate Invictus' exploration campaign throughout the remainder of CY21.
Funds raised are likely to support an upcoming 2D seismic campaign in SG 4571. They will further help in well design and obtaining long lead drilling items for the Mzarabani-1 exploration well. Funds will also be allocated for drilling rig tender preparation and general working capital.
READ MORE HERE: Invictus Energy raises $8M to fund Cabora Bassa Project in Zimbabwe
PEDPA signed with the Republic of Zimbabwe
In March 2021, the PEPDA between Invictus's subsidiary, Geo Associates and the Republic of Zimbabwe was executed.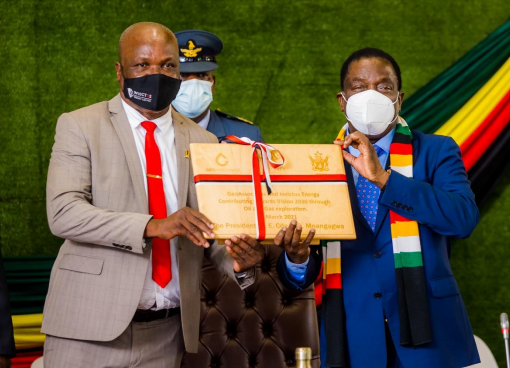 President Mnangagwa & Geo-Associates chairman Mr Paul Chimbodza at PEDPA signing, Source: IVZ announcement, Mar 2021
It provides the framework to progress the project via the exploration, appraisal, development, and production phases. It also supports the obligations and rights of the involved parties, the minimum work program obligations to maintain the licence, and ensures the security of tenure for the project duration.
As an icing on the cake, the PEDPA also provides for Special Economic Zone (SEZ) status for the Project.
ALSO READ: Can the new deal with Zimbabwe boost Invictus Energy's Cabora Bassa Project?
What's next?
In the coming days, Invictus aims to begin its 2D seismic acquisition campaign. This will refine the drilling targets in the stacked Mzarabani Prospect. Also on the cards is the identification of additional prospectivity in the SG 4571 permit.
The high impact basin opening drilling campaign is anticipated in late CY21/early CY22.
On 12 April 2021, IVZ traded with a volume of over 2.7 million shares. The stock quoted $0.15 a share, at a market capitalisation of $88.84 million.
INTERESTING READ: You cannot miss the Invictus Energy (ASX:IVZ) share price momentum!