Summary

Invictus Energy Limited (ASX:IVZ) has been developing its 80% owned and operated Cabora Bassa Project in Zimbabwe.
The quarter ending June 2021 was an excellent one with the award of the seismic contract to Polaris and the drilling management contract to Aztech Well Construction.
The seismic survey is likely to conclude in the September quarter, which will be followed by a basin opening drilling campaign.
Independent upstream oil and gas company Invictus Energy Limited (ASX:IVZ) is opening one of the last untested large frontier rift basins in onshore Africa - the Cabora Bassa Basin. Developments are fostering well towards a high impact exploration program at Invictus' 80% owned and operated Cabora Bassa Project in Zimbabwe.
Notably, the Company's asset portfolio entails a highly prospective licence- the Special Grant 4571. SG 4571 contains the Mzarabani conventional gas-condensate prospect that has independently estimated 8.2 Tcf + 247 million barrels (gross mean unrisked basis) of conventional gas-condensate in a stacked target. The Msasa conventional gas-condensate prospect is another boon.
MUST READ: Invictus achieves notable milestones on fast-paced journey at Cabora Bassa Project

SG4571 licence area prospective resource estimate summary, Source: Company presentation, July 2020
For the quarter ending June 2021, the Company made significant progress to advance its exploration program. Major ones were-
Award of the seismic contract to Polaris.
Award of the drilling management contract to Aztech Well Construction.
SG 4571 tenure renewal formally gazetted for 3 years to June 2024.
ALSO READ: Invictus Energy terminates non-binding farm-in agreement, seismic acquisition program accelerates
Seismic program headway
The Company presented a seismic acquisition contract to Polaris Natural Resources, that will offer acquisition facilities for Invictus' first 2D seismic program in the Basin. Polaris is Canada's longest standing seismic company.
Invictus aims to conduct, process, and interpret a minimum of 400 line kms of 2D seismic to refine the Mzarabani-1 drilling location and well path. It also intends to identify additional prospectivity for the upcoming drilling campaign.
ALSO READ: Polaris to support Invictus Energy's first 2D seismic program at Cabora Bassa
Progress report
The vibroseis units are currently clearing customs at the Zimbabwe border and are expected in Harare at the end of July.
The recruitment campaign for more than 100 local employees who will be part of the seismic campaign has been filled from the regional community.
Line clearing operations initiated in mid-July ahead of the arrival of vibroseis unit at the camp.
The recording is expected to begin in August and conclude in the September quarter.
Appointment of Drilling Project Manager
Invictus selected Aztech Well Construction as Drilling Project Manager for the forthcoming basin opening drilling program. Aztech is a well project management company with an extensive track record in onshore and offshore drilling projects.
Progress report
The preliminary Basis of Well Design (BoWD) has been completed.
The BoWD will be refined again and finalised after the seismic processing and interpretation conclude.
The Company has received strong interest from multiple drilling rig contractors in the region.
Aztech is concluding the technical evaluation of the rig contractor options and may soon select a rig for the campaign.
Strategic appointment of Joe Mutizwa
Joe Mutizwa was appointed as one of the Company's Non-Executive Director as well as Deputy Chairman. He is the chairman of Mangwana Capital, and a director of Invictus' 100% owned local subsidiary Invictus Energy Resources Zimbabwe Pty Ltd.
RELATED READ: Do you know Invictus Energy's (ASX:IVZ) new Non-Executive Director & Deputy Chairman?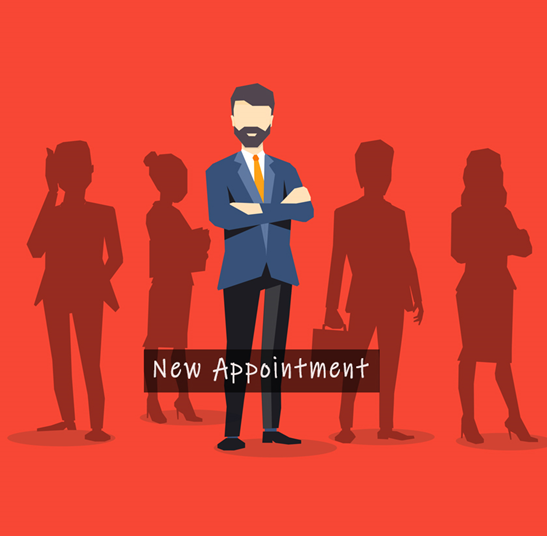 Copyright © 2021 Kalkine Media Pty Ltd
Joe is a recognised senior business executive with a prominent track record of leading some of the country's largest businesses and advisory boards. His appointment is likely to bolster the Board as the Company braces to begin its exploration program and operations in Zimbabwe.
GOOD READ: How Mangwana Opportunities Fund can expedite Invictus Energy's growth
Way ahead
An exciting period lies ahead for Invictus. Joe Mutizwa believes that the Cabora Bassa project can be potential game changer for the country.
The seismic program is progressing well with line clearing operations having begun in mid-July and recording scheduled to commence in August. The rig selection process is also likely to conclude soon.
"We expect to complete the seismic survey in September quarter", says Managing Director & CEO Scott Macmillan. He further adds that Invictus has an exciting and transformative period ahead as it works towards the drilling campaign.
Invictus' cash and cash equivalents at the end of the quarter amounted to AUD 9,135 K. On 29 July 2021, IVZ quoted AUD 0.135 on the ASX.
GOOD READ: What's in store for Invictus Energy?