Source: IPD's ASX Update, Feb 2021
Summary

ImpediMed Limited's (ASX:IPD) COVID-19 US CARES Act Loan has been forgiven in full.
The SBA loan is now paid in full and obligations under the PPP promissory note have been fully satisfied.
For the half-year ended 31 December 2020, ImpediMed executed several milestones across oncology, heart failure and renal failure; a pipeline of developments are expected in the near-term.
MedTech company ImpediMed Limited (ASX:IPD) has notified that the Paycheck Protection Program (PPP) loan under the U.S. Coronavirus Aid, Relief, and Economic Security Act (the "CARES Act") has been forgiven in full.
ImpediMed is initially focused on three large and growing markets: oncology, heart failure, and renal failure, which represent an annual addressable market of over AUD 2 billion.
COVID-19 US CARES Act Loan
ImpediMed received loan proceeds worth US$ 1,140,202 in May 2020. To qualify for forgiveness, the Company filed for forgiveness via the Small Business Administration ("SBA") upon meeting specific conditions associated with the use of funds.
In February 2021, ImpediMed notified that its request for forgiveness of the PPP loan was fully approved. This means that-
The SBA loan is now paid in full.
All obligations under the PPP promissory note have been satisfied in full.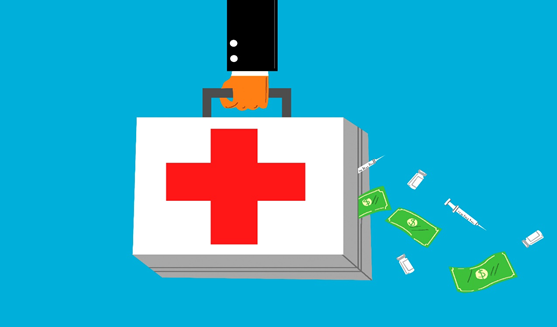 Copyright © 2021 Kalkine Media Pty Ltd
PPP loan program - an overview
One of the biggest relief measures to help businesses combat the COVID-19 pandemic is the PPP loan program under the CARES Act. The program is administered by the U.S. SBA. It grants loans to help businesses keep their workforce employed amid the COVID-19 crisis.
The procedure is quite simple - a borrower can apply for forgiveness after all loan proceeds, for which the borrower is requesting forgiveness, have been utilized.
1H21 results
ImpediMed recently announced the interim financial results for the half-year ended 31 December 2020 (1H21)-
Record period for Total Revenue of AUD 3.6 million.
Record period for SOZO® Revenue of AUD 3.3 million.
Cash on hand as of 31 December 2020 was AUD 19 million.
An additional AUD 9 million available this quarter through exercise of outstanding options
Over 28,000 SOZO® patient tests were completed in Q221 (182,000 patient tests recorded since the initial launch).
AstraZeneca selected SOZO® for two Phase II clinical trials to measure fluid volume in patients with chronic kidney disease and heart failure.
To know about the several milestones that ImpediMed met during the reporting period, READ HERE: ImpediMed reports key milestones across oncology, heart failure & renal failure in 1H21
Likely developments in the near term
Several activities remain in the near-term pipeline across ImpediMed's focus areas, which are likely to impact ImpediMed's financial results.
Oncology
Submission of the PREVENT Trial manuscript by the Principal Investigators by February-end.
Advancing private payor coverage/payment for L-Dex testing.
Proposing the addition of BIS L-Dex to the NCCN Guidelines®.
Heart failure
Expanding commercial sales.
Establishing pilot programs in key centres.
Obtaining FDA clearance on the removal of SOZO® contraindications for implantable pacing and cardioverter defibrillators devices.
Renal failure
Deploying devices for the AstraZeneca trials in the US and beyond.
Gathering feedback from the early experience of cardiologists and nephrologists who will be experiencing SOZO® shortly.
Progressing regulatory and commercial strategies.
ALSO READ: How is SOZO® paving the success path for ImpediMed (ASX:IPD)?
On 25 February 2021, IPD quoted AUD 0.12 during early morning trade.