Summary

Saunders International (ASX:SND) witnessed strong operational delivery across its projects, propelling an impressive guidance range for H1.
While the key focus for FY21 is to execute the GROW phase, the business is now in a position to enter the ACQUIRE phase.
The half year results are likely to be released during the last week of February 2021.
Saunders International Limited (ASX:SND) is focused on maintaining a solid position of growth and profitability. According to Managing Director Mark Benson, the Company's financial position is strong, and its continued focus on working capital is likely to guarantee that Saunders' business has the flexibility to keep growing.
The new projects' outlook for the multi-disciplined engineering and construction company remains positive. So much so, the Company's balance sheet remains strong. The cash balance, as on 31 December 2020, amounted to $15.8 million.
GOOD READ: Saunders International (ASX:SND) Kickstarts FY21 With A Bang
Almost three weeks ahead of unveiling its H1 FY21 results, the Company announced its guidance for the first half.
Guidance for H1 FY21
There was a noticeable operational delivery across Saunders' projects in the first half. Subject to half-year review procedures by the Company's external auditors, Saunders expects-
EBIT between $3.85 million and $4.35 million.
Revenue in the range of $48 million to $53 million.
EBITDA in the range of $4.75 million to $5.25 million.
Besides, the FY21 budget revenue may increase by approximately 50 per cent over the prior year, as per the October 2020 update. More details are expected when the half year results will be released during the week commencing 22 February 2021.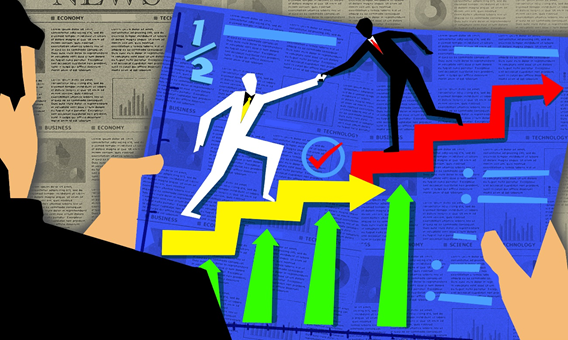 ©Kalkine Group 2021
GOOD READ: After an upbeat FY20, will Saunders International (ASX:SND) continue the happy journey in FY21?
How has FY21 been so far?
Revenue in the last financial year stood at $66 million, up 33 per cent from $50 million achieved in FY19. The net profit after tax was $1.3 million, a $2.9 million improvement over FY19.
The Company started FY21 on a high note, with an order book of $110 million, courtesy record value of new contracts won by Saunders from the defence, water, road, rail, mineral processing, and oil & gas sectors.
ALSO READ: Riding high on a bumper FY20, What are Saunders International's (ASX:SND) FY21 Objectives?
The contracts pouring in from the diverse sectors well demonstrate the Company's ability to grow revenue and profitability in a sustainable way going forward.
Few Project Wins in FY21 include-
A new project for Laing O'Rourke in the defence sector with a contract value of approximately $26 million. Revenue may continue through to FY23.
A further $10 million of contract wins spread across the Group for CPB Downer JV, Ventia Boral Amey JV, Cummins South Pacific, Sydney Trains and the Narrabri Council.
The Company is also the preferred contractor for a further four opportunities in the civil and defence sectors, combined value being $5.5 million.
RELATED READ: Saunders International (ASX:SND) Keeps Up The Good Work, Flaunts New Project Wins
Saunders has a solid foundation for growth, strong order book and pipeline of opportunities. The Company is experiencing strong growth in its core and emerging services. It will be interesting to watch how Saunders secures its future growth by converting the pipeline of opportunities into contracts.
ALSO READ: What Are The Pockets Of Opportunities For Saunders International (ASX:SND) in 2021?
The stock traded at $ 0.68 on 16 February 2021.