Summary

Kaiser Reef relisted on KAU earlier today following its transition to a gold miner and producer.
The new gold miner and producer completed the acquisition of Centennial Mining Limited's operating gold mine and processing plant in Victoria.
Kaiser Reef remains committed to undertaking exploration programs at its mineral projects in NSW and the newly acquired projects at the A1 and Maldon gold fields.
The capital raising program of $7,500,000 was oversubscribed following an overwhelming response by the shareholders.
Gold miner, yes! Gold miner, Kaiser Reef Limited (ASX:KAU) announced the resumption of trading on ASX following its successful transition to a high-grade gold miner and producer with the first gold poured stamped KAU001.
The gold miner re-listed on the Australian Securities Exchange (ASX) earlier today following the overwhelming response to its $7.5 million capital raising program enabling a strong cash position with no debt. The company is now fully funded with the backing of $10 million in cash.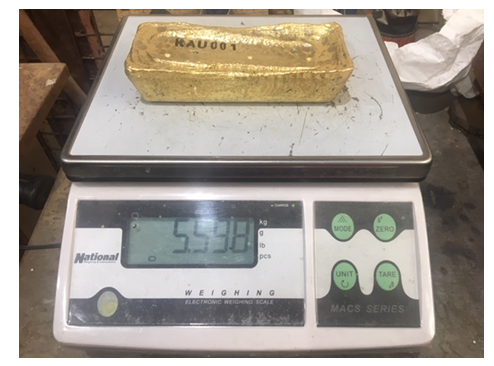 First poured gold from Kaiser's plant Source: KAU ASX Update dated 28 January 2021
The new gold producer transitioned from a gold explorer upon the acquisition of Centennial Mining Limited's operating gold mine and beneficiation plant.
What comes next for the gold miner?
Kaiser Reef remains committed to continuing exploration activities at the existing projects in the highly prospective Lachlan Fold Belt of NSW and will also launch exploration programs at the Victorian Tenements recently acquired from Golden River Resources. Currently, Kaiser Reef is drilling the prospective mineralisation at the A1 gold mine and plans to enhance the production from the existing rates to ramp up the processing operations to its nameplate capacity.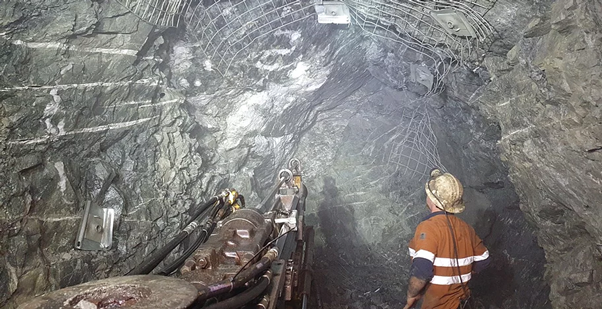 A1 gold mine Source: Kaiser Reef Website
The completion of the acquisition has made Kaiser Reef, the sole owner of the operating A1 gold mine, Maldon gold beneficiation plant and the Maldon exploration project. Additionally, the Maldon gold field, which also hosts excellent existing infrastructure, including the operating 150 ktpa CIP gold processing plant, provides a substantial opportunity for exploration. The development drilling activity is already underway at the A1 mine.
Gold Pour at the Maldon Processing Plant Source: KAU ASX Update dated 28 January 2021
Kaiser Reef is excited to own the operating platform, exploration opportunities and the strategic advantage which the newly acquired assets represent. KAU understands and is committed to putting in the work required to ramp up the production to the full mill capacity and is impressed by the extensively experienced and talented members of the Centennial team.
The gold miner is thankful to its shareholders for their strong support on the complex acquisition and their overwhelming response to the Prospectus Offer.
KAU is trading at $0.460 per share on 28 January 2021 (AEDT:02:02pm).
*All financials in AUD, unless specified.