Summary

Nova Minerals has ramped up the development works at its flagship Estelle Gold Project in Alaska.
Drilling operations are underway at the Korbel Main and RPM prospects with an objective to bolster the Mineral Resource of the project by the end of 2021.
The Company has identified fifteen prospects at the Estelle Project, and exploration works are in progress to delineate priority targets.
Nova has a diversified portfolio of investments to gain exposure to innovative and cleantech growth.
The dynamic Australian gold explorer and developer, Nova Minerals (ASX:NVA| OTCQB:NVAAF| FSE:QM3), has unveiled an investor presentation to showcase its development activities at its flagship Estelle gold project located in Tintina province, Alaska.
Estelle gold project currently boasts a mineral resource of 4.7Moz. Nova is embarked on an infill and development drilling at the Korbel Main prospect and a maiden drilling operation on the RPM prospect. The Company is targeting a mineral resource upgrade at RPM by the end of 2021.
Related read: June quarter sees Nova Minerals (ASX:NVA) make serious strides at Estelle gold project
The Estelle gold project is spread over 324 km2 area and has identified several prospects, including Korbel Main, Stoney, Tomahawk, Kid, T5, Mount Estelle, RPM, Emerald, Revelation, Shoeshine and Train.
Korbel Main: Drilling continues to unearth new zones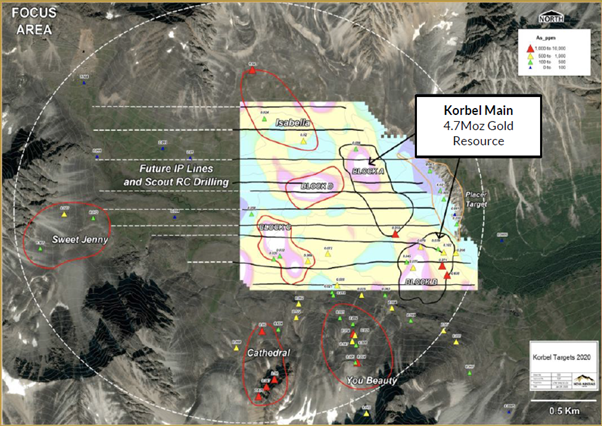 Korbel Main with potential zones of mineralisation (Source: Company update, 9 August 2021)
The current MRE of the project is mainly from Korbel Main, which remains open along strike. Infill drilling and mineralisation extension drilling are being carried on with resource upgrade targeted in 2021.
Inferred Mineral Resources (Data source: Company update, 9 August 2021)
Nova commenced exploration campaigns at Korbel Main back in 2018, and within a short span of three years, the mineral resources of the Estelle gold project registered a growth of nearly 100%, climbing from 2.5 Moz to 4.7 Moz in 2021. The swift exploration and development of the deposit has established it as one of the world's largest and fastest developing deposits.
Related read: Nova Minerals eyeing mineral resource outside the Korbel Main 4.7Moz at the RPM prospect with drilling kick-started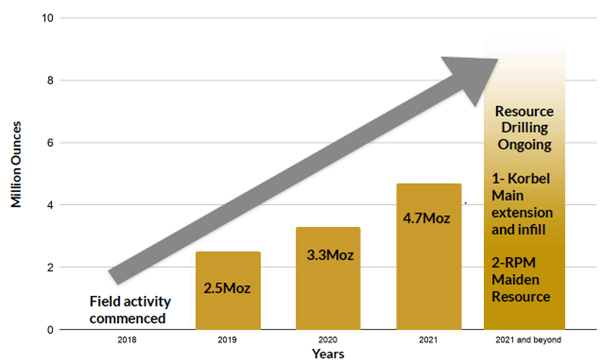 Mineral Resource growth over the years (Source: Company update, 9 August 2021)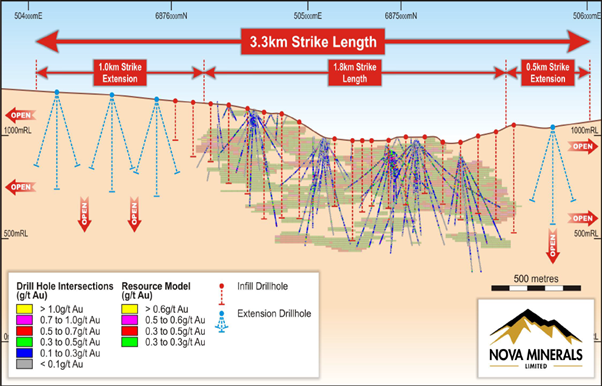 Understanding the scale of Korbel Main (Source: Company update, 9 August 2021)
Related read: Nova Minerals (ASX:NVA) Makes Steady Progress at Estelle Gold Project
Studies and works at Korbel Main
Nova has accelerated the development works at Korbel Main to unlock the potential of the Estelle gold project. Onsite sample preparation lab and related infrastructure have been commissioned on the project site. Also, Nova is undertaking metallurgy and environment studies to de-risk the project from uncertainties.
Additionally, an interim scoping study is underway on the project. The study will assess the mining and related processes optimisation and mine design. The study will also focus on optimum engineering designs and economic estimations.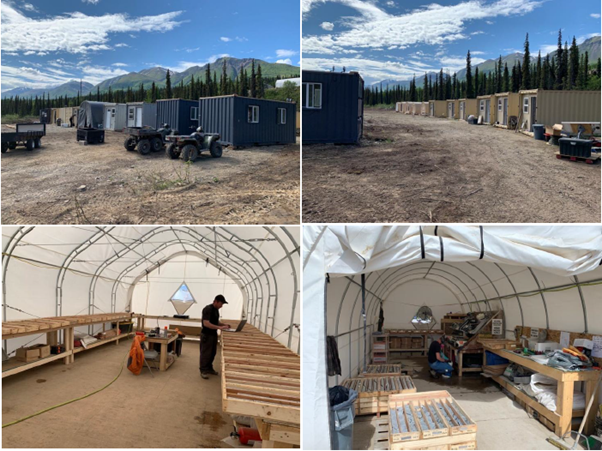 Year round camp facility on the project (Source: Company update, 9 August 2021)
The sample preparation lab will substantially reduce time and money spent on the assaying works. The in-house lab will prepare the samples and send it directly to labs for assaying work. The prep lab has a capacity to process up to 7,500 samples per month.
Good read: Eye on maiden MRE, Nova Minerals scores robust early drilling results at Estelle
Nova has appointed a consultant company to look after the works of the lab and will also be responsible for providing skilled manpower for the lab.
Lab facility in action (Image source: Company update, 9 August 2021)
Gold market overview
Nova Minerals believes that the gold market will face a supply constraint in the near future. The production is showing a downtrend while there has been no addition of large reserves. The reserves have plummeted below the levels of 2007.
The industry has increased its exploration budget, but there has been no respite in the conditions.
Gold reserve values (Source: Company update, 9 August 2021)
With the gold production in a downtrend, the opportunity is ripe for Nova to enter the market. The Company, with its high potential resource capability on the Estelle project, can become a major player in the market.
Gold supply by region (Source: Company update, 9 August 2021)
Related read: Nova Minerals (ASX:NVA) eyes massive resource update at Estelle Gold Project
Strategic investments of Nova
Nova Minerals has diversified its investment portfolio with exposure to latest innovation and cleantech technology companies. Nova has significant interest in three companies, including a lithium asset developer and light helicopter manufacturer.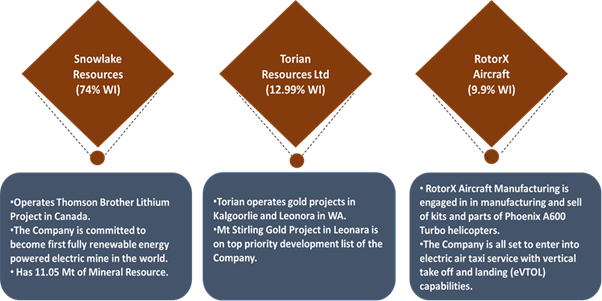 Copyright © 2021 Kalkine Media, Source: Company update, 9 August 2021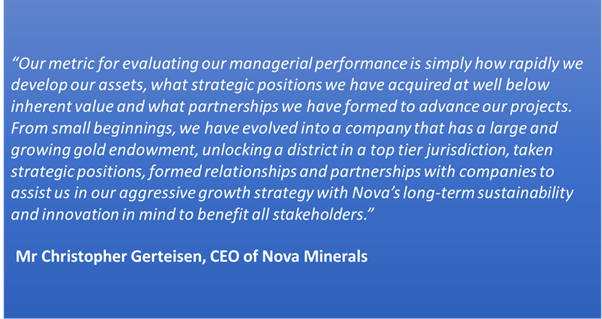 Copyright © 2021 Kalkine Media, Source: Company update, 9 August 2021
Shares of NVA were trading at AU$0.11 at around 1:00 PM (AEST). The Company has a market cap of AU$184.90 million as of 9 August 2021.