Summary

FYI Resources Limited (ASX:FYI) has announced half-year results for the six-month period ended 31 December 2020.
The Company progressed with the development of its high purity alumina project during the half-year period.
FYI's cash balance stood at ~A$6.87 million as of 31 December 2020.
FYI Resources Limited (ASX:FYI) has recently released its half-yearly report for the period ended 31 December 2020. During the period, the Company continued to advance its fully integrated and innovative high purity alumina (HPA) project in Western Australia besides progressing with mineral exploration and evaluation in Southeast Asia.
Also Read: FYI Resources (ASX:FYI) gears up to get listed on US OTC market
Following the release of the half-year report, FYI shares soared by ~4.3 per cent to A$0.610 on 15 March 2021.
Let us quickly scan through the key developments that shaped 2H 2020 for FYI:
Second Trial HPA Production
In August 2020, FYI announced the successful completion of the Stage Two pilot plant HPA production campaign. The pilot plant performed in line with the expectations and operational parameters in the trial.
Interestingly, additional variability and materials construction/materials handling test work undertaken during the pilot plant operations increased the Company's knowledge of the product behaviour and flowsheet design during operations.
To further improve the Stage Two pilot plant test results, the Company kicked off a detailed product and process flowsheet trial in September to investigate enhanced HPA production. Notably, the trial lived up to expectations. Besides, on preliminary examination, it appeared to fulfil the higher end of FYI's anticipated internal quality measures in terms of the final product.
Capital Raisings
FYI declared ~A$2.7 million capital raising via a Placement to professional and sophisticated investors in August 2020. The Placement received solid support from local & overseas investors as well as many existing major stakeholders, including Regal Funds Management, who materially boosted its 11.5 per cent stake in the Company.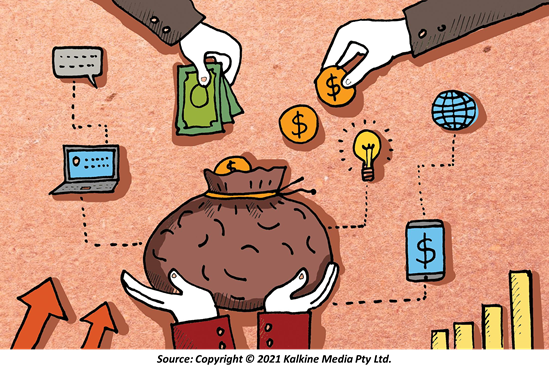 Subsequently, the Company raised A$6 million capital through Placement to progress the development of its HPA project. The Placement garnered strong support from existing major shareholders and new institutional investors.
Read More at FYI Resources (ASX:FYI) Declares $6 million Capital Raising for HPA Project Development
On 15 February 2021, the Company further declared a placement of A$3.13 million through the issue of 9.3 million shares, under its A$80 million capital commitment facility with GEM.
MOU with Alcoa
In September 2020, FYI signed a memorandum of understanding (MOU) with Alcoa of Australia Limited, which is the leading alumina producer of Australia. The agreement was signed for the potential strategic development of the Company's project.
As part of the MOU, the Company commenced a joint HPA pilot plant operation in December, which achieved anticipated operating parameters. The joint trial further exhibited the potential for commercial production of high purity alumina through FYI's innovative flowsheet design.
Furthermore, the Company announced outstanding results from the joint pilot plant trial with Alcoa in February 2021. The joint pilot plant trial samples attained an average of 99.9986 per cent Al2O3 purity, exceeding expectations.
Related Read: FYI Resources (ASX:FYI) Joint HPA Pilot Plant Trial Samples Achieve 99.9986% Al2O3 Purity
Although FYI observed a loss of ~A$1.84 million for the half-year, it closed the period with a decent cash balance of ~A$6.87 million as of 31 December 2020.