Highlights

Achieving Net-Zero goals is becoming increasingly important for organisations to survive and grow.
EarlyBirds has a pool of innovators, early adopters and SMEs to help companies achieve Net-Zero-emission goals.
EarlyBirds' open innovation ecosystem can help by accelerating the development of an actionable plan for reducing greenhouse gas emissions.
Achieving Net-Zero targets is one of the key initiatives to combat global warming. Moreover, global warming is believed to have reached a pivotal point wherein both public and private sector businesses are starting to feel the heat.
Extreme weather changes are upsetting overall business operations by brutally impacting supply chains, driving labour problems, resources shortage, and growing insurance costs. Moreover, businesses that do not focus on environmental sustainability suffer a hit in their reputation, which ultimately impacts their sales and profits.
RELATED ARTICLE: EarlyBirds highlights the benefit of a globally distributed innovative ecosystem
Collaborating with Innovators, Early Adopters and SMEs
EarlyBirds, an Australia-based innovation business, engages in bringing together innovators, early adopters, and subject matter experts (SMEs) to collaborate and accelerate technology advancement.
Moreover, EarlyBirds also explains how organisations can develop an actionable plan to achieve their Net-Zero targets, which means that a balance has been achieved between the amount of greenhouse gases emitted and the quantity being eliminated from the atmosphere, resulting in a net-zero increase in greenhouse gases.
Source: © Verticalarray | Megapixl.com
RELATED ARTICLE: EarlyBirds enhancing its stance to facilitate actionable innovation in manufacturing
In recent years, organisations across the globe have become more active and aggressive towards decarbonising their products and engaging in technological solutions for achieving a low-carbon economy. Several big companies like McDonald's, Walmart, AB InBev, and Target have expressed their intentions to take part in this endeavour.
It is anticipated that these businesses will have a substantial impact as they focus on reducing emissions from their own business operations as well as those generated by their suppliers. Moreover, businesses can also choose to focus on using zero or near-zero-emission vehicles.
RELATED ARTICLE: Having a tough time with innovation strategies? Here's how EarlyBirds can help
Tackling challenges with EarlyBirds
Various businesses can be exposed to unique challenges that warrant certain innovations in attaining Net-Zero targets.
EarlyBirds can help such businesses by locating innovators and their technological innovations that can further facilitate in attaining their Net-Zero targets. Moreover, EarlyBirds can help in developing an actionable plan for minimising greenhouse gas emissions and expediting the development of this plan via the discovery of novel technologies and innovations.
RELATED ARTICLE: With over 2 million Innovators onboard, EarlyBirds goes for rebranding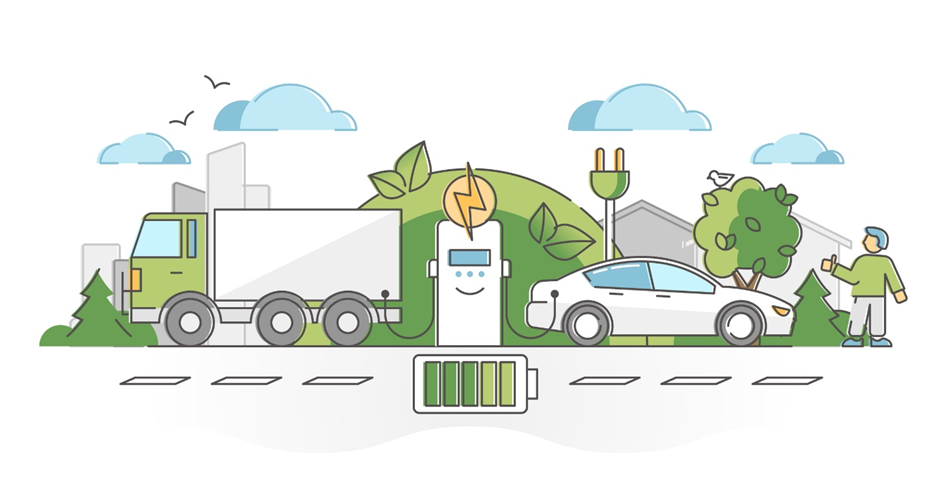 Source: © VectorMine | Megapixl.com
EarlyBirds' open innovation ecosystem further helps businesses in finding developers or innovators that can assist in reducing carbon emissions through various technologies. The Explorer and Challenger programs constitute this open innovation ecosystem of EarlyBirds.
RELATED ARTICLE: EarlyBirds bridging the gap between Innovators and Early Adopters
Bottom Line
You can register on the EarlyBirds platform and look for an innovation that can be used and an innovator to engage with directly. You can also consult SMEs to get help in forming the details of using the innovation in building an actionable plan for Net-Zero targets.
Moreover, you can visit EarlyBirds' website at https://earlybirds.io/ if you want to learn more about how EarlyBirds can help businesses in achieving their Net-Zero goals.