Highlights

In the modern high-paced business environment technology is driving the success of many businesses
EarlyBirds is open to enable businesses by helping in sourcing disruptive innovators to solve challenges.
EarlyBirds offers its platform, various programs and more than a million innovators to help the businesses.
In today's fast-paced business ecosystem, innovation has become imperative to bolster growth prospects. Many modern organisations are thriving for numerous reasons, one of them being early adopters of innovative business solutions that keep them ahead of the competitors.
Several organisational leaders and employees understand the value of innovation and are on the lookout for discovering new and disruptive innovators to capture opportunities, wade through challenges or develop innovative products and services.
RELATED ARTICLE: EarlyBirds on the lookout to help energy industry players through Innovation Ecosystem Approach
A little help from EarlyBirds
If you are one of them, you can work with EarlyBirds to capture such opportunities while solving challenges through actionable open innovations from Innovators, including startups, scaleups and mature organisations.
EarlyBirds is an Australian based innovative business that empowers early adopters who are seeking innovations and push for technology advancement.
Source: © BiancoBlue | Megapixl.com
Currently, the Company is looking to assist businesses that are seeking a way to source disruptive innovators to solve some business and technical challenges. EarlyBirds believes that a lack of data and talent who can explore different prospects while looking for a practical answer may be one obstacles to solving these challenges.
RELATED ARTICLE: EarlyBirds' framework with Edzlity concept empowers self-learning organisations
EarlyBirds platform Potential
EarlyBirds' open innovation ecosystem connects early adopters, that are seeking answers, with innovative businesses that have the resources and talent and may have solved the problem.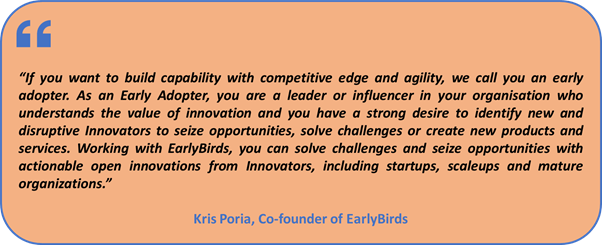 RELATED ARTICLE: EarlyBirds rolls out Cybersecurity Innovation Map, aims to safeguard Internet of Things (IoT) potential from misuse
The EarlyBirds platform is one of the most powerful platforms with services available to organisations, early adopters, looking to innovate, due to the unique networking opportunities that it offers to all its members.
EarlyBirds believes that innovation and connectedness are the two important elements of sourcing disruptive solutions. On top of this, EarlyBirds reach spans around the globe, across a large number of innovators, Early Adopters and Subject Matter Experts (SMEs).
EarlyBirds enables its members to attain persistent enhancements across various areas and empowers them to solve business as well as technical challenges in very little time.
Programs offered by EarlyBirds
Notably, EarlyBirds offers several ways to source disruptive solutions, including self-service and assisted programs that enable blending the needs of a business with its capabilities or outsource it all to EarlyBirds.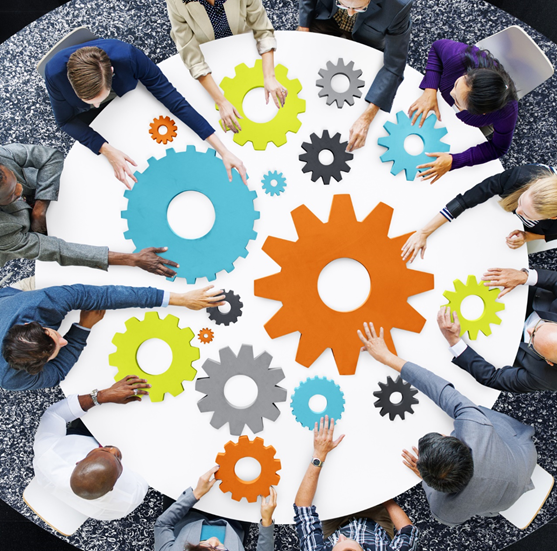 Source: © Rawpixelimages | Megapixl.com
RELATED ARTICLE: EarlyBirds CEO Kris Poria featured among the 10 most innovative business leaders to follow in 2021
Under self-service, users can subscribe to the platform and undertake training in the platform and EarlyBirds program frameworks to source, discover, find innovators on their own.
Furthermore, EarlyBirds' assisted programs include the Explorer and Challenger programs.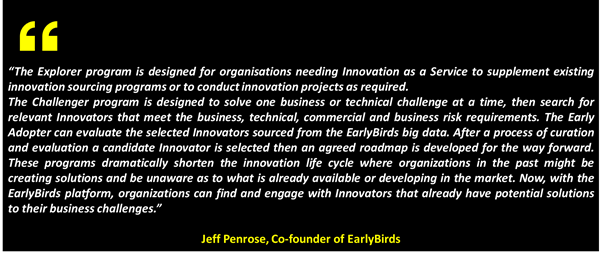 EarlyBirds platform offers more than one million innovators to choose from with added advantage of user-friendly intuitive User Interface (UI) that enables to navigate through and discover disruptive solutions. Users can do much more with the EarlyBirds platform, including developing an innovation project to record the challenge statement, set up curation criteria, invite others to take part and then store, discuss, and zero in on potential Innovators.
RELATED ARTICLE: EarlyBirds considers disruptive innovation as key to solving COVID-19 problems, seeks partners for collaboration
Interested businesses, business owners and individuals looking to discuss the sourcing of disruptive innovators to solve challenges can visit the EarlyBirds website.