Highlights

Businesses that can identify innovations impacting their operations are more likely to sustain and remain competitive.
EarlyBirds allows businesses to seek, monitor and utilise innovations as effectively as possible.
EarlyBirds has over two million innovators and has significantly expanded its team since its launch in 2019.
Australian fast-growing innovation services company EarlyBirds has been on a mission to identify opportunities for early adopters and innovators to drive innovation across a diverse range of industries.
Through its unique platform, EarlyBirds aims to assist established enterprises discover potential innovative companies and solutions to help build their innovation capability, scale, and speed.
RELATED ARTICLE: EarlyBirds enhancing its stance to facilitate actionable innovation in manufacturing
Need for Global Distributed Ecosystem
EarlyBirds has emphasised the benefits of a globally distributed innovative ecosystem and believes that there is a need to explore and understand global innovations for building and developing a capability edge.
Any start-up can have access to a broad choice of opportunities, expertise and resources and the chance to have a global impact. This is possible if a start-up has the potential to tap into global innovative ecosystems like Detroit in the US, Bucharest in Romania, Jakarta in Indonesia, Guangzhou in China and Kuala Lumpur in Malaysia.
RELATED ARTICLE: Having a tough time with innovation strategies? Here's how EarlyBirds can help
Such ecosystems can connect innovators from across the globe, which would help while tackling global issues like climate or green technology.
Source: © Seahorsevector | Megapixl.com
EarlyBirds strongly believes that a business is more likely to sustain and remain competitive only if it can accurately identify the innovations that can possibly impact its operations. This, however, is just the initial step and would further require the organisation to ascertain how such challenges can be resolved.
RELATED ARTICLE: With over 2 million Innovators onboard, EarlyBirds goes for rebranding
How EarlyBirds can help?
Businesses can be proactive by pursuing innovation through the EarlyBirds platform and open ecosystem that will cause change across their organisation. This is because a business that drives innovation has greater control over its direction and can line up its operations to fit a predicted consequence in advance.
The EarlyBirds platform and open ecosystem work as a global, open hub that facilitates seeking, monitoring and utilising innovation with maximum effectiveness.
RELATED ARTICLE: EarlyBirds bridging the gap between Innovators and Early Adopters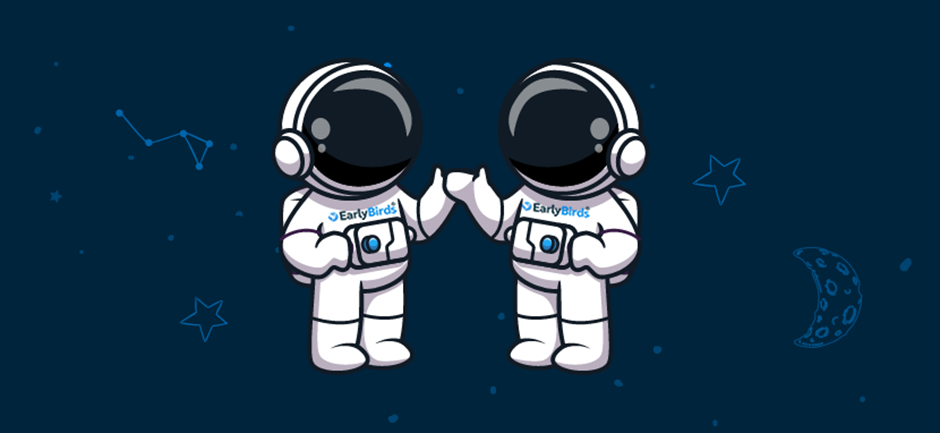 Source: EarlyBirds Website
Interested businesses can join as Early Adopters and take advantage of a host of innovations that have already been developed on the platform. Besides this, businesses can even present a request for an Innovator to tailor a custom solution.
Significantly, EarlyBirds now has more than two million Innovators and believes that there are high chances that early adopters can find either the product or the expertise required. This is further backed by the assisted programs of EarlyBirds, namely the Challenger and the Explorer programs.
Since its launch in September 2019, EarlyBirds has expanded its team of Executives, established an Advisory Board and created a pool of Subject Matter Experts to strengthen the platform capabilities.
WATCH THIS: EarlyBirds to improve business functionality || Expert Talks with Mr. Kris Poria
Bottom Line
EarlyBirds is an open innovation ecosystem that offers a platform for organisations to expedite capacity, speed and develop a culture to innovate and solve various challenges.
If interested parties want to discuss the capabilities of the platform in further detail or follow inquiries, the co-founders of EarlyBirds, Kris Poria and Jeff Penrose, are also available.