Highlights

The UN determined that public policy moves at the slowest speed with ineffective and slow-to-adapt governments present in most parts of the world.
EarlyBirds is delivering actionable innovations to help governments worldwide to match pace with demands of today's digital services delivery environment.
The EarlyBirds platform comprises over 4 million innovators and offers comprehensive search and discovery tools for organisations seeking innovation assistance.
EarlyBirds, an innovative Australian business, is helping governments across the globe keep pace with demands of a highly dynamic and increasingly complex digital services delivery environment through actionable innovations.
EarlyBirds has highlighted the slow speed of the progress of technology across government bodies and suggests how its platform and programs can help in solving various issues in the slow-paced response of public bodies towards innovation.
EarlyBirds is a one-stop shop for the best start-ups, scale-ups, mature innovators and subject matter experts who intend and are ready to meet high tech needs of big companies and government bodies struggling to find a foothold in the novel information technology paradigm.
RELATED ARTICLE: How is EarlyBirds enabling customers to solve wicked problems of the future?
UN assess the speed of innovation
The comparison of the speed of the advancement of technology, the speed of organisation and management, and the speed of public policy decision-making in familiar terms of miles per hour was made by the United Nations Department of Economic and Social and Economic Affairs during a presentation about innovation and digital government for public service delivery.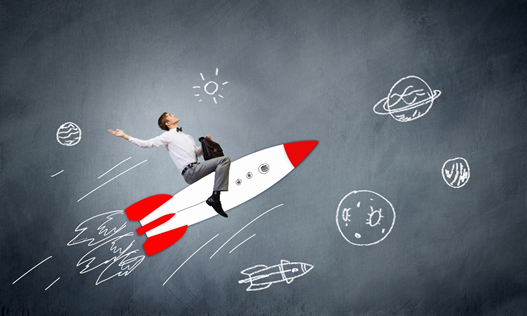 Source: © Nexusplexus | Megapixl.com
RELATED ARTICLE: How EarlyBirds helps companies harness retail tech to up their game
This comparison showcased that technological innovation moves at the lightning speed of 10,000 mph, organisation, and management move at 1,000 mph, while public policy remained the slowest with a negligible speed of 10 mph.
Why is innovation low paced across governments?
This indirect comparison suggests the slow nature of public bodies in responding to the changes in technology. This is usually due to the nature of government, which is often occupied by people who have older demographics and are more concerned with geopolitics and human issues as compared to the sea change of those technological innovations that can bring about changes in the lives of citizens.
On the one hand, this perception of ineffective and slow-to-adapt government holds true in most parts of the world. However, on the other hand, some technologically advanced regions are cashing in on the trend and rising as experts in emerging technologies to solve challenges that have held back the long-term growth, wealth and prosperity of nations.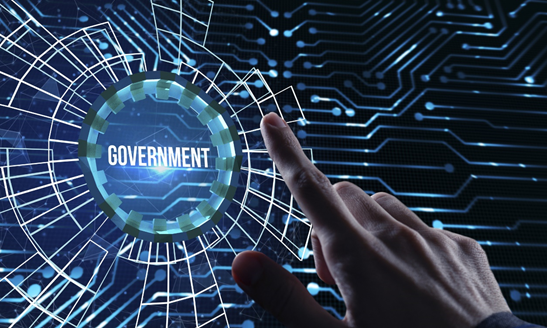 Source: © Photonphoton | Megapixl.com
RELATED ARTICLE: How is EarlyBirds helping biotech companies leverage innovation from start-ups?
According to EarlyBirds, "Some governments are using digital technologies to innovate the way they operate, share information, and make decisions and deliver services, including engaging and partnering with citizens to solve policy challenges and provide accessible, reliable, and personalized services to citizens".
OECD supports fast-tracking government processes
The Organisation for Economic Co-operation and Development (OECD) is supporting the development of strategies that fast-track government processes that undermine public welfare, given their slow turnaround times, and intends to develop systems that boost transparency and build increased trust between a government and its populace.
The OECD is a global organisation that has 38 member countries and has been working for more than 60 years to develop better policies for improving lives.
RELATED ARTICLE: How is EarlyBirds positioned to assist space industry innovation?
EarlyBirds' programs and capabilities
The Explorer Program offered by EarlyBirds is ideal for businesses that require innovation as a service to augment present innovation programs or to execute innovation projects as necessary. Besides this, the Challenger program offered by EarlyBirds aims to solve a single business or technical challenge at a time and search for suitable innovators that meet the business, technical, commercial and business risk needs.

Source: EarlyBirds 14/04/22
The EarlyBirds Platform comprises more than 4 million innovators and offers comprehensive search and discovery tools with capabilities for managing Innovation Projects, Innovation Pipelines and creating theme-based global Innovation Maps.
RELATED ARTICLE: How is EarlyBirds helping in advanced manufacturing innovation?
If you are interested to learn more about EarlyBirds, you can visit the EarlyBirds website. You can also learn more about the EarlyBirds platform and programs and the ways EarlyBirds is helping a diverse range of industries to expedite the adoption of technological innovations.