Highlights

Mr Kris Poria has been shortlisted among the ten most innovative business leaders to follow in 2021.
The absence of a platform to connect businesses and innovators for exchanging value led to the formation of EarlyBirds.
EarlyBirds continues to deliver offerings that enable businesses to achieve desired outcomes.
Co-founder and CEO of EarlyBirds, Mr Kris Poria, has added another feather to his hat.
This time Mr Poria has been shortlisted among the ten most innovative business leaders to follow in 2021.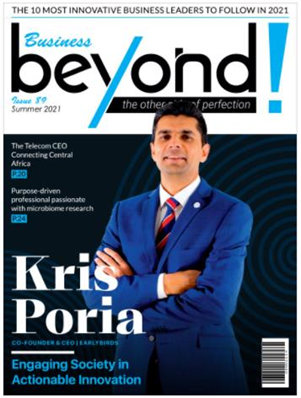 Image Source: EarlyBirds
Mr Poria is a high-flying global businessman who was born to a humble family of farmers in rural India, in an area with no resources. In the course of countering the challenges of life, Mr Poria realised his strong inclination towards software development and made a bold decision to sell his business and turn over a new leaf by becoming an application software developer.
Becoming a Microsoft Certified Solutions Developer marked a new beginning for Mr Poria's career, and he went on to work across many large cities in India and later worked in Europe and the US before finally settling in Australia.
Mr Poria completed his MBA from Macquarie Graduate School of Management and developed an interest in helping clients with big transformations while working with system integrators and large global product vendors.
The birth of a revolution
The idea for EarlyBirds was born when Kris was working on a big transformation project, where an extended project was developed to build new products from scratch instead of using a disruptive start-up solution.
Source: © Ipopba | Megapixl.com
As per conventional wisdom, empowering questions inspire breakthrough solutions.
So was the case with EarlyBirds. The big question was, "Why to create a solution when it already exists?"
Mr Poria was of the view that large companies could work with start-ups and scale-ups that had innovative solutions. Moreover, the absence of a common platform to connect Early Adopters and start-ups/scale-ups to exchange values was a major gap that led to the conception of EarlyBirds.
Mr Poria faced numerous obstacles and challenges throughout his journey, however, he believes that with challenges come learning opportunities.
Understanding EarlyBirds business
The changing trends across organisations, fuelled by the fast-evolving business environment, call for innovative solutions to cope with challenges, thereby making innovation an essential element of every business.
But whom do such businesses reach out to for learning and innovative solutions?
EarlyBirds is a technology and innovation company which is bridging the gap between businesses that are looking for disruptive solutions and innovators that have smart solutions.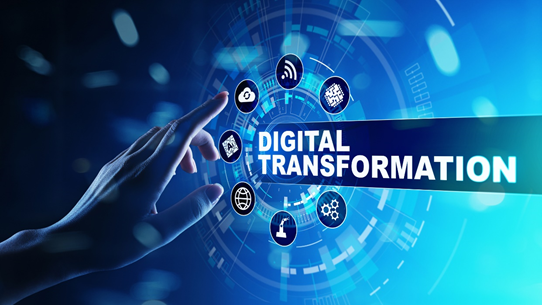 Source: © Wrightstudio | Megapixl.com
As an international platform, EarlyBirds connects innovators, along with independent experts, to share expertise and knowledge and to empowers businesses to upscale within a short time frame.
Currently, the EarlyBirds platform has a huge swathe of data of more than 1 million innovators, including start-ups, scale-ups and mature organisations, along with more than 100 Subject Matter Experts (SMEs) and more than 500 organisations registered on the platform.
EarlyBirds delivers progressive learning throughout all business functions while exploring disruptions for solving critical business problems through solutions based on disruptive technologies, processes, and models.
Through EarlyBirds, Mr Poria aims to help customers and society. In achieving his goals, he has received vital support from co-founder and COO Jeff Penrose as well as from CFO James Palmer.
Mr Poria shares his responsibilities in the everyday operations of the business with Mr Jeff Penrose.
Looking forward, EarlyBirds will continue to pursue its purpose of "Engaging Society in Actionable Innovation" and develop products and services that generate desired outcomes through its platform, products and programs.
Innovators, SMEs or Early Adopters interested in further details about EarlyBirds, and its offerings can visit the company website.