Summary

Bruce Linton is set to join as the Chairman of The HighBrid Lab, subject to shareholder approval and completion of the Creso Pharma - Red Light Holland merger.
During his tenure at Canopy Growth Corporation as its founder, Chairman, and CEO, Mr Linton led 31 acquisitions, 16+ financing rounds, and capital raises worth billions of dollars.
Bruce's industry-leading expertise within the psychedelics and cannabis space will help drive the growth strategy of The HighBrid Lab.
In a move that would give a boost to The HighBrid Lab's growth strategy, Creso Pharma Limited (ASX:CPH) has announced that cannabis and psychedelics industry veteran Mr Bruce Linton had confirmed that he would be joining as the Chairman of the combined entity's Board of Directors.
The appointment is conditional on shareholder approval and the completion of the Creso Pharma-Red Light Holland Corp merger.
ALSO READ: Creso Pharma widens its global presence by securing the first PO from Red Light Holland
Australian pharmaceutical firm Creso Pharma develops cannabis and hemp-derived therapeutic, nutraceutical, and lifestyle products. The Company recently entered into a definitive agreement with Red Light Holland to merge their respective businesses and create The HighBrid Lab, which would focus on several growth areas.
READ MORE: Creso Pharma (ASX:CPH) set to merge with Red Light Holland to create a mega cannabis firm
Mr Linton to steer The HighBrid Lab on defined growth strategies
In his role as non-executive Chairman of The HighBrid Lab, Bruce Linton will utilise his thorough knowledge plus industry-leading experience in the realm of psychedelics and cannabis. Thereby, he would support the senior management team as the Company executes the defined growth strategies of The HighBrid Lab across all business units.
Mr Linton is very excited about the opportunity to strengthen collaboration with The HighBrid Lab upon closing of the Creso Pharma-Red Light Holland merger. He indicated that the combined entity would have incredible optionality to benefit from numerous promising, high-growth verticals.
ALSO READ: Creso Pharma inches closer to completing Halucenex acquisition following shareholders' approval
Having previously worked with key team members, Mr Linton is confident about the exciting prospects surrounding The HighBrid Lab's potential growth via organic and inorganic (decisive merger and acquisition) routes.
Mr Linton's professional highlights
Mr Linton is passionate about entrepreneurship and is focused on contributing positively to the world. He has rich experience in developing world-class teams, building technology-driven solid companies, and positioning his companies in industries led by significant public policy changes.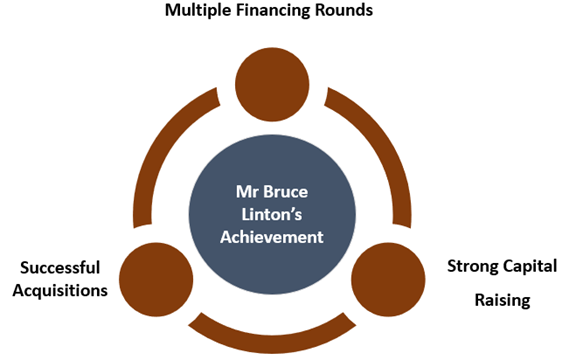 Source: Copyright © 2021 Kalkine Media, Data Source: CPH update, dated 20 July 2021
ALSO READ: Creso Pharma on a high as it achieves record revenue growth in consecutive quarters
Mr Linton is the founder of Canopy Growth Corporation (Nasdaq:CGC, TMX:WEED), where he also served as the Chairman and CEO. During his association with Canopy Growth, he led the Company through over 16 financing rounds and 31 acquisitions. He also raised US$6 billion, consisting of a C$5 billion investment by Constellation Brands, a Fortune 500 beverage alcohol player.
ALSO READ: Creso Pharma (ASX:CPH) shares fly high on US OTC dual listing completion
Management Comments
Creso Pharma's Non-Executive Chairman Adam Blumenthal also expressed his pleasure about Mr Linton's decision to chair The HighBrid Lab Board of Directors.
Mr Blumenthal commented –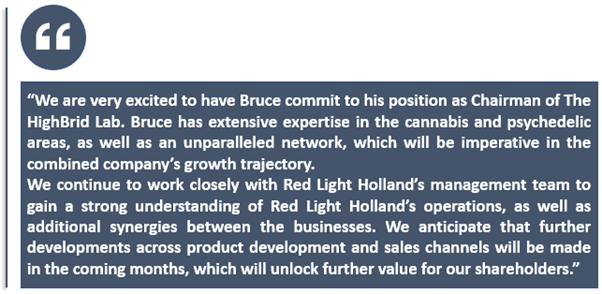 On 26 July 2021, CPH shares were trading at AU$0.132 at 3:14 PM AEST.
ALSO READ: Creso Pharma welcomes Halucenex's strategic move to expand PTSD trial