Summary

Creso Pharma and Red Light Holland have signed a definitive agreement to merge their respective businesses and introduce a psychedelics and cannabinoid firm, The HighBrid Lab.
The newly formed global company will trade on the Canadian Securities Exchange (CSE) under 'TRIP' ticker.
Leading cannabis entrepreneur Bruce Linton is anticipated to join the board of directors of The HighBrid Lab as non-executive Chairman.
The companies are confident that the merged entity's proposed board of directors and leadership team will provide a robust foundation to drive shareholder value.
The meetings between Creso and Red Light Holland and the implementation of the scheme are expected to be held in Q3 CY21.
In a strategic move, Creso Pharma Limited (ASX:CPH) is set to merge with Red Light Holland (CSE:TRIP) that will create a leading global psychedelics cannabis company.
The HighBrid Lab will trade on the CSE under the ticker code 'TRIP'. The newly formed company can be accessed online at www.HighBrid.co
ALSO READ: Creso Pharma (ASX:CPH) shares fly high on US OTC dual listing completion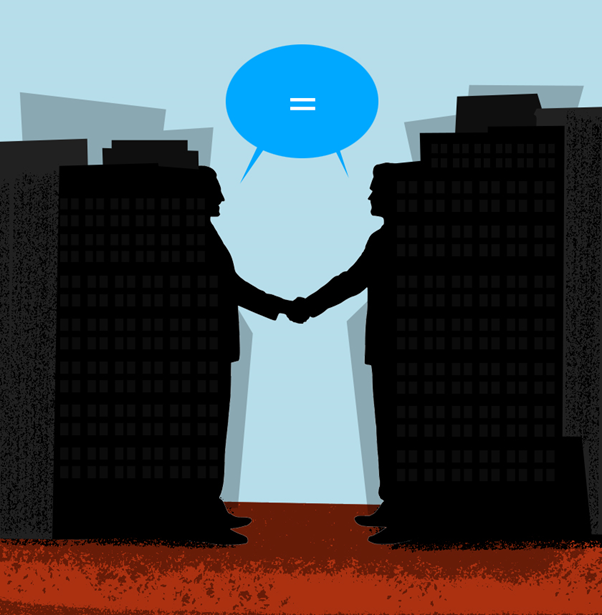 Copyright © 2021 Kalkine Media
Creso Pharma disclosed that the merged entity is anticipated to have a proforma equity value of AU$371 million with a cash balance of approximately AU$48 million.
The HighBrid Lab to offer significant benefits
Once merged, the combined group will focus on several key growth areas, including:
MUST READ: Creso Pharma welcomes Halucenex's strategic move to expand PTSD trial
Market and brand leadership expansion in recreational psilocybin, backed by education, tele counselling, and technology as new markets open.
Post the merger, The Highbrid Lab can immediately commence selling Creso's Animal and Human CBD products within the US, which is anticipated to add substantial revenue.
Focused on expanding market share in Canada, the merged group will scale up recreational cannabis offerings in North America.
The HighBrid Lab will introduce unique, ground-breaking, and eye-catching recreational offerings under the existing Red Light Holland brands.
The group will focus on increasing vertical integration strategies from growing, harvesting, packaging, branding as well as distribution to potential brick-and-mortar stores for increased sales focused on greater margins.
The newly formed company will amp up its e-commerce presence and online store initiatives for boosting future sales of CBD, THC, psilocybin as well as functional mushroom products, where permissible.
The combined entity will also develop a US market entry strategy for European CBD products of Creso. It will introduce new products such as functional mushrooms and combined CBD functional mushrooms to legal European and North American markets.
The HighBrid Lab intends to conduct ongoing market reviews for expanding Mernova Medicinal Inc's penetration and share.
DID YOU KNOW: Creso Pharma extends deal with Route2 Pharm to foray into Ecuador market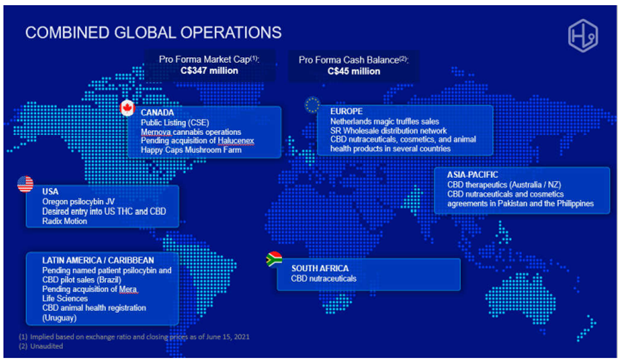 Source: CPH Update, 17 June 2021
Management and board of the combined group
Creso highlighted that the combined Company will be helmed by a robust management team and board of directors. Additionally, the merged entity will have access to a world-class group of advisors.
The board of directors of the newly formed group will consist of seven representatives-
Three of which, including Mr Todd Shapiro, will be from the current directors of Red Light Holland.
Three others will be directors or nominees of Creso Pharma, including Non-Executive Chairman Adam Blumenthal, who will shift into the role of Non-Executive Director for the Combined Company.
Mr Bruce Linton is anticipated to join the new group as non-executive Chairman.
In addition, Mr William Lay has been appointed as Executive VP and Chief Strategy Officer to assist in the growth trajectory. Mr Lay has overseen and/or supported over CA$5 billion in cannabis M&A transactions at Canopy Growth.
MUST READ: Creso in high spirits as Halucenex readies to enter the US market with new deal
Creso's management team has substantial scientific experience and pharmaceutical background, while Red Light Holland's team has expertise in branding, marketing, and recreational product offerings.
Notably, both the companies are confident that the proposed board of directors and leadership team of the newly formed company will provide a robust foundation for The HighBrid Lab to drive shareholder value.
High Growth Market Pursuits
The combined entity is likely to be established into four business units. This will allow the Company to resolutely pursue high growth markets, while also focusing on near-term cash flows. Creso highlighted that these business units are supposed to include recreational cannabis (THC), CBD, recreational psychedelics, as well as psychedelic research.
DO READ: Creso Pharma (ASX:CPH) to foray into global livestock market with anibidiol® swine
Management Commentary
Bruce Linton, expected to join as non-executive Chairman of The HighBrid Lab, stated-
Todd Shapiro, CEO and Director of Red Light Holland, commented-
Mr Adam Blumenthal, Non-Executive Chairman of Creso, said-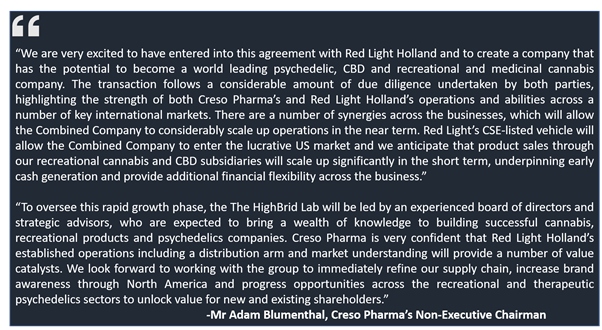 Before the implementation of the Schemes, Red Light Holland shares will continue to trade on the CSE, and Creso Pharma shares and listed options will continue to trade on the ASX. The Company revealed that the Schemes are anticipated to be implemented in Q3 2021.
Creso Pharma also revealed an indicative timetable for the transaction:
Source: CPH Update, 17 June 2021
On 18 June 2021, CPH shares were trading at AU$0.150 (at 2:25 PM AEST).