Highlights

Control Bionics registered 32% growth in cash receipts for the half year to 31 December 2021.
The Company invested in broadening the product offering, growing and training specialist sales personnel, expanding into regions, and strengthening its team.
CBL launched two new products, while there are many more in pipeline.
The Company expects to register solid growing sales and productivity gains.
One of the renowned players in the assistive technology sector, Control Bionics Limited (ASX:CBL) covered a remarkable journey in the first half of FY22 ended 31 December 2021.
The recently released interim report reflects the Company's strengthened capabilities in the development, commercialisation, and sale of assistive communications technology systems.
The Company has been working persistently to vitalise its core systems - NeuroNode Trilogy, NeuroNode Duo and Eye-gaze Duo, allowing people with speech and movement disabilities to live life with greater confidence.
Image source: CBL ASX release, dated Nov 2021
CBL's innovative solutions for augmentative and alternative communication (AAC) allow its users to control a computer for speech generation, electronic communications, entertainment, and external control of other devices.
Also read: How Control Bionics is set to make a strong mark in assistive technology market
High points from the half-yearly report
For the six-month period, key highlights are as follows:
Total revenue from ordinary activities increased to AU$2.36 million, 18% higher compared to the same period previous year.
Cash receipts stood at AU$1.85 million for the half year, marking an increase of 32% year-on-year.
Identified sales pipeline remained substantial at around AU$9 million.
CBL signed a reseller agreement with DNR Wheels in Singapore.
A new revenue stream has been added after the Company activated a rental model for its clients in Australia.
CBL launched two new products - COSMOS Connect and UNO Touch, while there are many more in pipeline.
The leadership team was strengthened with fresh appointments to further enhance critical operational aspects of the business.
Operational developments
To keep up the momentum, CBL has been making major investments in widening its product range with enhanced versions of the NeuroNode range as well as new products.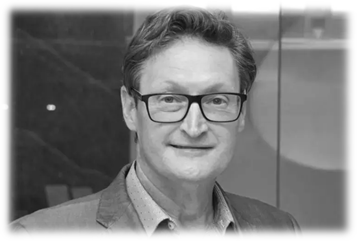 Image source: Control Bionics' website
The Company has also sourced its funds in expanding and upgrading its specialist sales professionals to boost the US/Australian sales teams.
There have been significant steps towards market expansion into regions across North America, Australia, Japan, and Singapore.
A record number of devices were shipped by the North American sales operations team in the month of November as well as in December 2021.
Also, there was a growing trend for assessments, trials and prescriber meetings witnessed by Australian sales operations after CBL nurtured its association with prominent patient rehabilitation centres (specifiers) and patient advocacy groups.
What's ahead?
Control Bionics expects to witness solid growing sales and productivity gains in the near future.
In February 2022, the Company intends to roll out a new NeuroNode software application and firmware. Moreover, it is advancing with the development of a miniaturised NeuroNode device.
Investment in securing a distributor in Japan and customising its product for this market is progressing well. The Company expects product launch in Japan in March 2022.
Furthermore, wheelchair control project in collaboration with Deakin University is on schedule for release in 2022.
Stock information: CBL shares were trading at AU$0.360 on the Australian Securities Exchange (ASX) on 3 March 2022, with a market capitalisation of AU$31.28 million.