Summary

Calima Energy now owns all the issued shares of Blackspur Oil Corp through the Plan of Arrangement.
The merger deal will provide exposure to low-cost oil and gas production and leverage from the strong upside movement in crude oil prices.
The average production for the remainder of 2021 is estimated at 3,000 boe per day, grossing a total EBIDTA of C$18 million @ WTI crude oil price at US$60/bbl.
The Contingent Resource from the Montney acreage was updated to 248.4 bcf and 12.4 Mbbl of light oil; NGL remains in the Development Pending category.
Canada focused oil and gas producer Calima Energy Limited (ASX:CE1) revealed the completion of the merger deal with Blackspur Oil Corp.
Calima Energy announced that all the issued ordinary shares of Blackspur are now owned by Calima under the Plan of Arrangement.
Blackspur is a conventional oil and gas producer with assets in Brooks and Thorsby in Alberta, Canada. As a part of the merger deal, Calima would issue 2,460,243,360 shares to the shareholders of Blackspur on/ before 10 May 2021.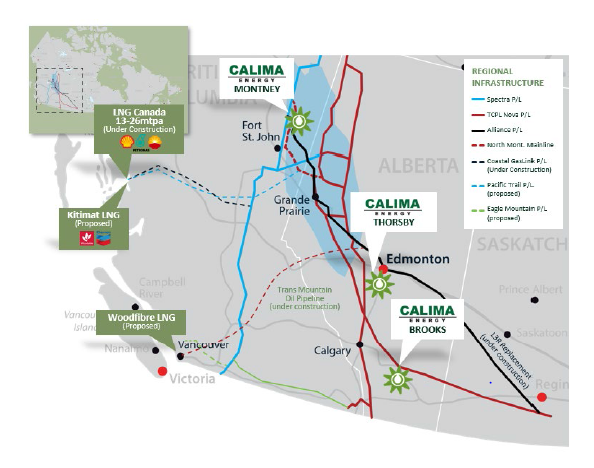 Assets of Calima and Blackspur (Image Source: Company update, 3 May 2021)
Merger Deal
The issuance of shares would increase Calima's total capital to 10,271,198,758 of ordinary shares. At the current market price of A$0.007, Calima would have a market capitalisation of ~A$72 million.
The merger of Calima and Blackspur will lead to a considerable saving on corporate expenses, including finance and general administration costs. Besides, Calima will have exposure to low-cost hydrocarbon producing assets which will generate cash flow.
Notably, it is likely to be in a better position to leverage from the strong oil and gas market. The WTI crude is trading at US$63 per bbl (as on 3 May 2021).
Near-Term Development Plans
As per the drilling plans, three wells will be drilled in the Brooks area targeting the Sunburst formation in May. The Company would then move to the Thorsby area for drilling three more wells targeting the Sparky formations.
Blackspur has recently drilled two horizontal wells on the Sunburst formation, and one leg was drilled in an existing well to enhance the production. Notably, Blackspur finished the three-well campaign within budget and at the cost of C$2.2 million. Flow test results for the wells are expected shortly.
FY21 Guidance
Calima Energy has provided production guidance for the year 2021. The Company forecasts oil and gas production to average around 3,000 boe/d, and estimates the EBIDTA to be around C$18 million, provided the WTI crude oil price remains well above or around US$60/bbl.
These estimates are for the rest of the eight months of 2021.
Management Of The Merged Entity
Calima and Blackspur have decided to have a combined management team comprising Board members from both companies. Mr Jordan Kevol, Founder, President and CEO of Blackspur, is named MD/CEO and President of Calima.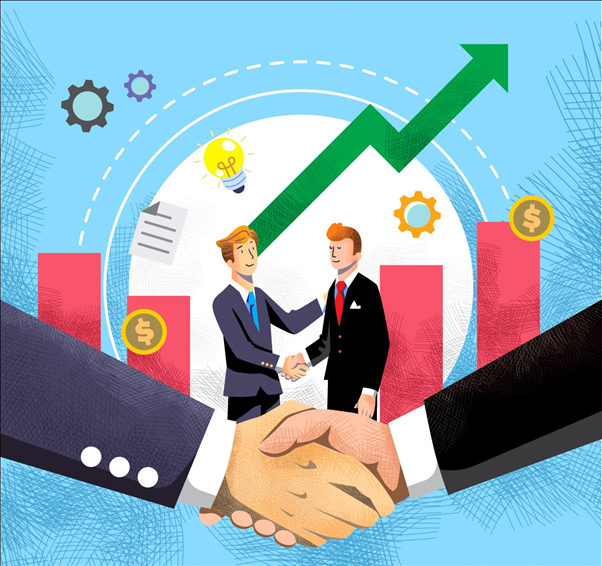 Copyright © 2021 Kalkine Media Pty Ltd.
Mr Glen Whiddon, Chairman of Calima Energy, expressed his views on the merger and commented:

Updated Resource
Calima Energy has also announced the updated resource of its recently acquired Montney acreage. It took the services of McDaniel & Associates to conduct resource estimation work on the acreage.
Calima reported a gas reserve of 248.4 bcf and 12.4 Mbbl of light oil and NGL in a Contingent Resource category defined as Development Pending.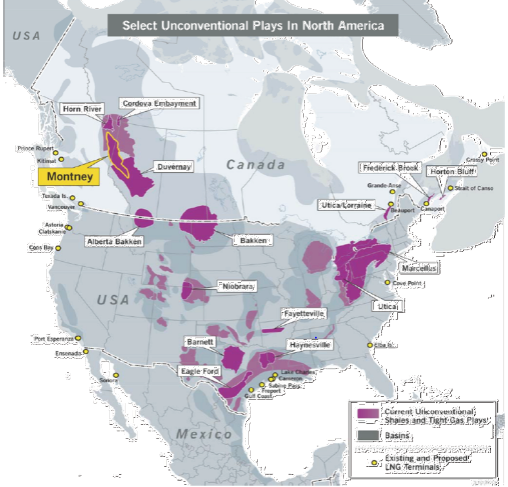 Montney acreage location map (Image source: Company update, 3 May 2021)
The acreage is spread across 60,000 acres in British Columbia, Canada. The resource will be converted into the 2P Reserve category after securing additional funding.
CE1 quoted A$0.007 on 3 May 2021.