Summary

Calima Energy Limited (ASX:CE1) has announced a 100 per cent acquisition of Canadian conventional oil-weighted energy producer, Blackspur Oil Corp.
The Company will raise A$34 million capital to fund the acquisition deal.
The acquisition is expected to be completed in late-April 2021, following shareholder & regulatory approvals and satisfaction of other necessary conditions.
Marking a significant milestone, oil & gas entity Calima Energy Limited (ASX:CE1) has entered a binding agreement to acquire 100 per cent of the issued share capital of Blackspur Oil Corp.
Blackspur is a conventional oil-weighted energy producer of Canada, which holds high-quality producing O&G assets in two key areas within Alberta, at Thorsby and Brooks. These two high-grade assets of Blackspur have Total Proved (1P) reserves of 16.7 MMboe, Total Proved and Probable (2P) reserves of 22.5 MMboe and Proved Developed Producing (PDP) reserves of 5.4 MMboe.
Calima's successful merger with Blackspur will transform the Company into a high-margin O&G producer leveraged to West Texas Intermediate (WTI) pricing & targeting over 5,500 boe/d by December 2022. Besides, the merger will provide the Company with exposure to increasing natural gas prices through its strategic assets in the Montney Formation.
Must Read: Calima Energy (ASX:CE1) Unlocking High-Grade Potential of Montney Formation
Let us quickly glance through the key details of Calima's acquisition deal with Blackspur:
Acquisition Consideration
The merger deal is valued at C$60,000,000, including C$43,000,000 in debt as well as working capital adjustments. Moreover, the deal includes all reserves, production, assets, and the management team of Blackspur.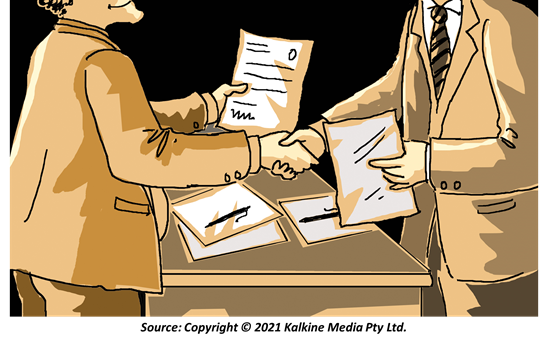 As a part of the deal, Calima will make a base consideration payment of C$17 million to Blackspur shareholders, comprising up to C$4.9 million in cash and at least C$12.1 million in Calima equity. Furthermore, the agreement incorporates a contingent consideration component of up to C$4.5 million in the Company's shares, which relies on the net debt position of Blackspur upon closing.
To fund the acquisition transaction, Calima is required to raise a minimum capital of A$34 million that will include a placement to sophisticated and institutional investors as well as a prospectus offering to retail investors. The maximum capital needed to complete the acquisition will be A$38 million. The Company has engaged Evolution Capital Advisors Pty Ltd for the capital raising, which is subject to shareholder approval.
Calima will use the proceeds raised via capital raising to:
fund the acquisition,
lessen Blackspur's credit facilities with the National Bank of Canada from C$43 million to ~C$13 million,
provide working capital, and
cover transaction costs.
New Board Appointments
Upon completion of the acquisition, Blackspur and Calima will combine management teams in Canada, and two nominees of Blackspur - Lonny Tetley and Jordan Kevol – will be appointed to the Company's Board.
A founder of Blackspur, Jordan Kevol will become the President and CEO of the merged company. Mr Kevol has been the CEO and President of Blackspur since 2012. He holds a substantial 16 years of private and public Canadian junior E&P experience. He also serves as a Director of Source Rock Royalties.
On the recent acquisition, Mr Kevol commented:

The other member to join the Company's board, Lonny Tetley also holds more than 15 years of experience in corporate finance and the O&G industry. Currently, he is a partner and securities lawyer at Burnet, Duckworth and Palmer LLP. Besides, Mr Tetley serves on the Board of several companies, including Beyond Energy Services & Technology Corp., Certarus Ltd., and Accelerate Financial Technologies Inc.
Significant Growth Upside
Over the last seven years, Blackspur has invested more than C$200 million for developing and acquiring assets while building infrastructure plus inventory to accommodate growth to over 10,000 boe/d.
In the third quarter of 2018, Blackspur's production peaked beyond 5,000 boe/d. The Canadian company intends to achieve organic growth of over 5,500 boe/d by the end of 2022 by drilling 24 low-risk PUD (proven undeveloped) wells. Blackspur has a huge drilling inventory with over 60 booked PUD locations.
The below figure summarises some key details related to Blackspur's production:
The Blackspur's low-cost oil-producing assets will provide the merged company a recurring cash flow stream, along with exposure to improving oil prices. Besides, the substantial resource base of the Calima Lands will give an upside to both increasing O&G prices and LNG development in Canada.
Interestingly, the existing investment by Blackspur in exclusive, regenerative H2S removal technology will further position the Company with the ability to reduce its carbon-dioxide emission rates relative to its peers. Blackspur's technology will also provide several positive environmental and economic benefits to Calima as against traditional technology.
The respective boards and key shareholders of Blackspur and Calima have given approval for the transaction, with the deal anticipated to close in April 2021.
Calima shares last traded at $0.010 on 15th February 2021.
Good Read: Calima Energy (ASX:CE1) Highlights Montney Development in December Quarterly Report