Summary

BPH Energy Limited (ASX:BPH) has recently released its quarterly results for the period ended March 2021.
The Company's quarterly report underlined the developments pertaining to its investee companies – Advent Energy and Cortical Dynamics.
BPH closed the March 2021 quarter with a strong cash balance of over AUD 10 million.
After delivering a solid performance in the December 2020 quarter, BPH Energy Limited (ASX:BPH) has released another set of quarterly results for the period ended March 2021.
The Company has closed the March quarter on a firm operational and financial footing, with a robust cash balance of about AUD 10.64 million. Interestingly, this cash balance is enough to keep the Company going for an additional ~37.3 quarters.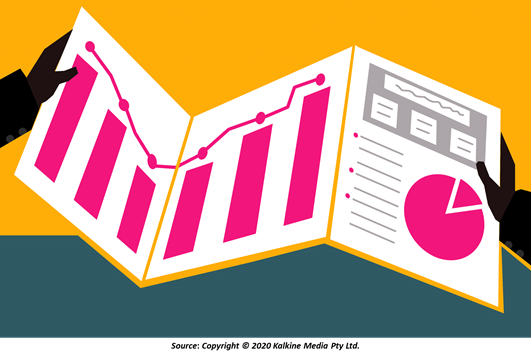 A diversified firm headquartered in Australia, BPH Energy holds substantial stakes in Advent Energy Ltd and Cortical Dynamics Ltd. The Company's latest quarterly report outlines the key developments around these investee firms, as discussed below:
Advent Energy Ltd
During the quarter, Advent entered into a Preliminary Well Services Agreement with Add Energy, which will initiate an evaluation of rig availability and engagement terms for the proposed Baleen well program.
Furthermore, Add Energy will develop a scope of supply for both environmental and regulatory compliance besides reviewing the drilling campaign schedule, which includes an assessment of the program for geosequestration drilling research under the Baleen drill project.
Read More at BPH Energy (ASX:BPH) Investee Advent Signs Preliminary Well Services Agreement for Baleen Well Program
Days after Advent signed the Preliminary Well Services Agreement, Add Energy commissioned Xodus Group to carry out a preliminary environmental screening assessment of the proposed Baleen well activity. The illustration below summarises the key objectives of the preliminary environmental impact assessment:
Recently, BPH has received the initial report from Add Energy, which documents the Basis of Well Design (BOWD) and rationale for the well cost compilation, project schedule and the design of the well. Subject to funding and approval, Advent now intends to conduct deeper drilling to evaluate the Offshore Sydney Basin for carbon sequestration.
Also Read: BPH Energy Adds More Bling to its Baleen Well Program, Receives Environmental Review Report
During the quarter, Advent on behalf of the PEP11 Joint Venture, also submitted an application to the National Offshore Petroleum Titles Administrator (NOPTA) to suspend and extend the PEP11 permit, located in offshore NSW. The application for a two-year suspension of the Permit Year 4 work program commitments, with a corresponding two-year extension of the PEP11 permit term was accepted for processing by NOPTA early in February 2021.
Related Read: BPH Energy's (ASX:BPH) Investee Advent Seeks PEP11 Permit Extension from NOPTA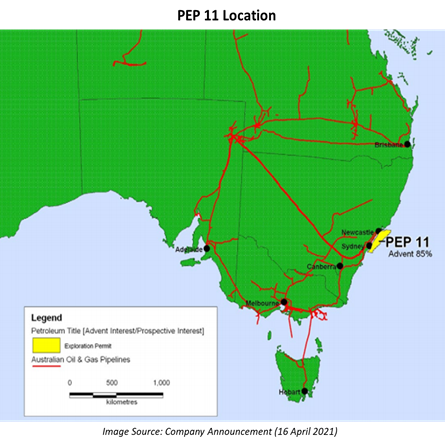 In addition to these developments, BPH investee Advent appointed Mr Andrew Hogan as Contracts Manager for its Baleen well project in the Offshore Sydney Basin.
To know more about Mr Andrew Hogan, Click Here!
Cortical Dynamics Limited
Q1 2021 was also an action-packed quarter for BPH investee Cortical Dynamics Limited. Cortical announced the issuance of the European patent "Neurodiagnostic Monitoring and display System" in France, Belgium, the United Kingdom, and Germany in January 2021.
Besides, the BPH investee confirmed the appointment of a new member, Mr Jamie Stanistreet, to its Advisory Committee. As per Cortical, Jamie's connections, knowledge and experience will be extremely valuable and bolster the commercial development of the firm.
Must Read: BPH Energy (ASX:BPH) Shares Climb ~68%, Investee Cortical Bags European Patent and Makes New Appointment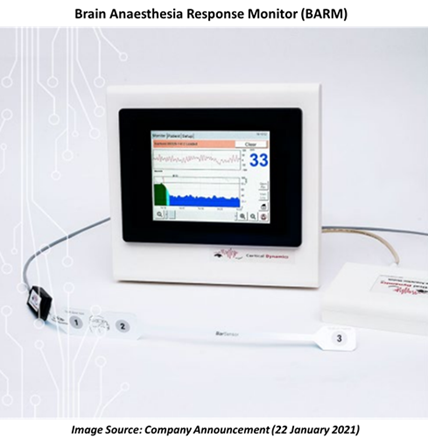 Cortical reached another milestone in March 2021 as the Medical Device Partnering Program (MDPP) of Flinders University accepted the "Project Analgesia Investigation" using Cortical's Brain Anaesthesia Response Monitor (BARM). The MDPP is an Ideas Incubator, which acts as a medium to connect the MedTech ecosystem, encouraging partnerships across government and industry and transforming ideas into proven concepts.
BPH informed that the focus of this collaboration will be a further investigation of the Cortical Input component (CI or pain) of the innovative BARM technology.
During the March quarter, Cortical raised AUD 80,000 cash via the issue of 640K shares at 12.5 cents per share to BPH. Besides, BPH also issued the following securities during the period:

As at 2:08 PM AEST, BPH shares are trading at AUD 0.089, with a rise of 1.136%.