Summary

Mr David English is appointed as the first COO at newly named Boab Metals Limited (ASX:BML), formerly Pacifico Minerals Limited (ASX:PMY).
Pacifico has officially assumed the name 'Boab Metals' highlighting its Kimberley focus.
Mr David with his extensive expertise is expected to advance the Sorby Hills towards production.
Australian base metals explorer, Boab Metals Limited (ASX:BML), formerly known as Pacifico Minerals (ASX:PMY), is geared up to kickstart another round of developments at its Sorby Hills Joint Venture Project. In view of this, Boab Metals has appointed Mr David English as an inaugural Chief Operating Officer (COO) of the Company.
Notably, the announcement came on the very date Pacifico officially changed its name to Boab Metals. Looking at ASX performance, Boab's shares traded soared 1.03% to $0.49 on 12 January 2021.
READ MORE: Pacifico Minerals (ASX:PMY) welcomes 2021 with a name change
Boab Managing Director Simon Noon, taking the opportunity to formally welcome Mr David English, stated that Company's decision to appoint Mr English in the newly created role of Chief Operating Officer reflects its progress to date and confidence in the Sorby Hill's development trajectory. Mr Noon expressed pleasure for being able to secure someone of David's calibre for taking on this newly created role.
David English has successfully navigated many projects through their development stage and into production which augments current and ongoing value of Boab Metals.
ALSO READ: What does 2021 hold for Pacifico Minerals (ASX:PMY)?
A Glimpse at Extensive Expertise of Boab's New COO
Mr English holds vast amount of experience encapsulating approximately 40 years in operations and project development across some of the most prominent resource projects and processing operations in Western Australia.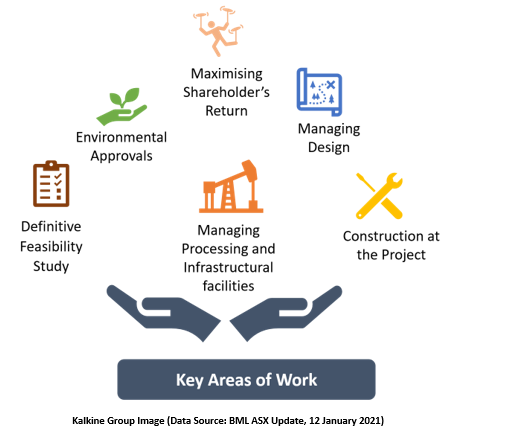 Most recently, he served as a Director at [email protected] Pty Ltd, a private consultancy that provides project strategy development and implementation support. Technology Metals (Gabanintha Vanadium Project) and Oz Minerals (West Musgrave) are the clients of [email protected]
Specific roles during Mr English's career to date have included:
Independence Group's Nova Nickel Project (As Project Manager) : David English supervised the project's Definitive Feasibility Study (DFS), Environmental approvals and ultimate delivery of construction at the project in a safe, timely and cost-efficient manner.
Sandfire's DeGrussa Project (As Project Manager): Mr English as the project manager oversaw the design, construction, commissioning and handover of all processing and infrastructure facilities. The project was successful in achieving significant recognition in 2012, including Diggers and Dealers "Digger of the Year" and Mines and Money "Project Developer of the Year".
BHP Billiton – Nickel West's Mouth Keith Operation (As Engineer and Maintenance Manager): David English was one of the core members of the management lead team, which was in charge of the delivery of safety, volume, cost and strategic objectives of the operation for maximising returns of shareholders.
ALSO READ: Pacifico Minerals (ASX:PMY) on track to become a significant Lead-Silver producer in Western Australia
Boab Metals Paving the Way for Future
Progress on the Sorby Hills DFS continues at full pace with final Phase IV assays and an updated Resource Statement due to be completed during the upcoming quarter. The recent COO appointment is expected to align with the Company's focus to advance towards development via completing Sorby Hills Definitive Feasibility Study. While the ongoing efforts continue, Boab Metals is steering remarkably to Become signature Lead-Silver producer.