Highlights

BEM has engaged CPC Project Design as engineering contractor for conducting the Maniry DFS.
The Company has also appointed Golder Associates to provide essential site infrastructure and geotechnical design support.
Madagascar-based Maniry graphite project has a quality resource & large exploration target.
BEM intends to start production at the project by mid-2023.
The stock of BlackEarth Minerals NL (ASX:BEM) jumped 7.4% to AU$0.145 midday on 1 September 2021 at AEST 12:44PM after the Company announced significant appointments to advance its Maniry graphite project.
Maniry sits within the rapidly growing graphite region of southern Madagascar, which has more than 100 years of graphite production history.
Increasing demand for electric vehicles and growing ESG thematic provide strong tailwinds to the graphite market. With growing concerns about the security of graphite supply, BlackEarth is on track to become a material, vertically integrated global graphite business.
Maniry Graphite Project (Source: BEM Presentation, dated 1 July 2021)
RELATED ARTICLE: Inside BlackEarth Minerals' quest to unlock graphite potential at Maniry
CPC Project Design to provide engineering services
The Company has roped in CPC Project Design as its engineering contractor for the Definitive Feasibility Study (DFS) at its wholly owned Maniry graphite project. The study will be used to provide support to the Maniry financing.
Perth-based CPC is a leading provider of project construction, development, and engineering design services to the mineral resource industry. Its team, which holds a wealth of experience and a proven track record in delivering East African projects, has been committed to the DFS completion.
In addition, the team holds specific experience in graphite design and engineering, having managed the Balama and Mahenge graphite projects.
ALSO READ: BlackEarth Minerals bags Port d'Ehoala access to export Maniry graphite product
Golder Associates to deliver infrastructure and geotechnical design support
BlackEarth has also appointed Golder Associates (South Africa) to provide key site infrastructure and geotechnical design support as part of the DFS.
Canadian-headquartered Golder Associates Inc is a global company, engaged in delivering a range of services such as consulting, design and construction, catering to the Earth, environment, and related areas for the resources sector.
RELATED ARTICLE: BlackEarth Minerals (ASX:BEM) unearths new high-grade graphite zone at Razafy Northwest
From its Johannesburg-based offices, Golder will bank on its global offices' experience in graphite projects located in Africa, Australia, North America, and Europe.
Golder Associates will be engaged in aspects associated with:
tailings storage facility
development of a water supply/management plan
geotechnical analyses of the proposed open pit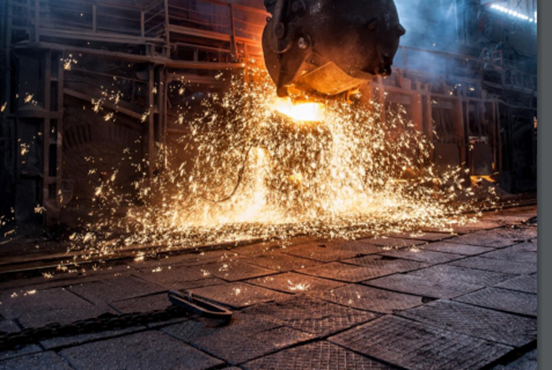 Source: BEM Presentation, dated 1 July 2021
DFS to set the stage for graphite production
A study at the Maniry project will be conducted to provide sufficient detail for achieving a capital cost estimation (+/- 15%).
The development of a single modular project development concept forming a key outcome from the DFS would be capable of advancing directly into project implementation without a major change.
The DFS is expected to be completed in Q2 2022 and would underpin production at Maniry, planned to commence by mid-2023.
RELATED ARTICLE: BlackEarth Minerals' June quarter marked by major agreements, headways at Maniry graphite project
Risk mitigation on the charts
BlackEarth sees the recent appointment of CPC and Golder as critical components of the current Maniry DFS, with BEM Managing Director Tom Revy highlighting the same in his comment on the DFS update.
Mr Revy indicated, "The work will not only provide a higher degree of technical and financial confidence for project financiers but will also be used to develop risk mitigation strategies for the construction phase and beyond."
All in all, BlackEarth remains on track to deliver its vision of becoming a material player in the global graphite supply chain by 2023.
ALSO READ: How far has BlackEarth Minerals (ASX:BEM) progressed on its expandable graphite strategy?