Source: Sergey Roshchin, Shutterstock
Summary

BlackEarth Minerals has received exceptional level of investor interest for its AUD 4.9 million placement.
Funds would be used to strengthen the Company's position in the graphite market.
BEM now has a cash balance of AUD 7.4 million.
BlackEarth Minerals NL (ASX: BEM) has announced the completion of a heavily oversubscribed placement, with the funds raised planned to be used towards accelerating its graphite-related objectives.
The AUD 4.9 million (before cost) placement for around 36.13 million new fully paid ordinary BEM shares at an issue price of AUD 0.135 per share was well supported by domestic and international institutional and sophisticated investors.
The Company advised that the placement was not subject to the approval of shareholders, and the new shares are set to be issued on or about 20 April 2021. Argonaut Securities Pty Ltd acted as Lead Manager to the placement.
ALSO READ: How BlackEarth Minerals is planning to make a mark in the exciting battery market
Use of Proceeds
BlackEarth Minerals plans to use the funds raised, along with its existing funds for progressing the Definitive Feasibility Study (DFS) for the Maniry Graphite Project and other developments.
The Company would advance and complete an extensive drilling and exploration program at the Maniry Project as well as its other high-grade projects in Madagascar.
BlackEarth is also eyeing to wrap up the Stage 2 pilot program. The concentrate testing would be undertaken by Urbix Resources and LuxCarbon (Germany) for advancing downstream processing plans.
The Company will also direct the funds towards developing a plant design for Madagascar-based operations and concluding other downstream project plans, which it is currently assessing.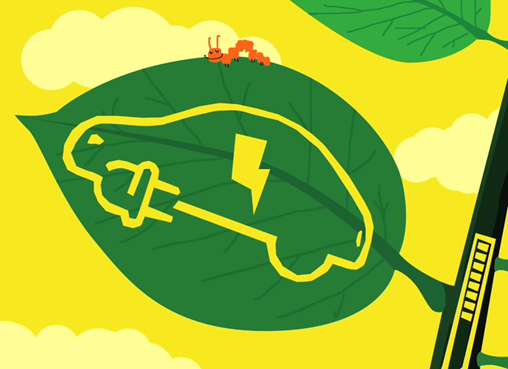 Source: Copyright © 2021 Kalkine Media Pty Ltd.
ALSO READ: BlackEarth Minerals' (ASX: BEM) Stage 2 Large Scale Pilot Test Program to Hit the Ground Running
Madagascar To Meet Growing Graphite Demand
Commenting on the placement, BlackEarth's Managing Director Tom Revy stated that the BEM board was pleased over the fundraising event garnering exceptional level of investor interest.
Significant recent research studies highlight that the global shift towards adoption of alternative energy sources could expose related industries to a major graphite shortage in the near future, Mr Revy added. In this context, Madagascar, well known for offering world-class, quality products, can have a significant influence on filling the escalating demand for graphite.
Furthermore, he highlighted the eventual recognition of graphite as one of the key critical commodities with its availability and use necessary for producing lithium-ion batteries in the wake of rapidly accelerating EV and alternative energy markets.
ALSO READ: BlackEarth Minerals (ASX:BEM) buoyed up on promising graphite results
The product from BlackEarth's projects in Madagascar has been demonstrated to be well-suited for usage in the EV and alternative energy markets. Thus, completion of the capital raising program would be of major importance for the Company's plan concerning the construction of a Madagascar-based plant. Meanwhile, it will also assist BlackEarth in completing its downstream processing plans in conjunction with industry leading partners.
BEM shares were trading at AUD 0.15 on 14 April 2021 midday.