Highlights

Beam Communications has partnered with leading Australian retailer Autobarn to expand the sales of ZOLEO devices.
Autobarn, part of Bapcor, is the first national automotive-specialist retailer that will offer the seamless messaging solution.
Autobarn joins other leading retailers like Anaconda, Australia Post, Kogan and Catch.com in offering ZOLEO.
Award-winning innovative messaging device ZOLEO enables users to remain connected and secured while venturing beyond mobile coverage.
With this deal, the number of Australian retail outlets selling ZOLEO will increase by more than four-fold in Q1 2022.
In a significant development, Beam Communications Holdings Ltd (ASX:BCC) has joined hands with Bapcor Limited's (ASX:BAP) Autobarn to upscale the reach and access of its award-winning messaging device ZOLEO Global Satellite Communicator across the country.
Autobarn is a top-grade, full-service auto accessory retailer with more than 130 outlets across Australia. The brand is owned by Bapcor, a leading provider of vehicle parts, accessories, equipment, service, and solutions in Asia-Pacific.
Related Read: Factors paving the success path for Beam Communications (ASX:BCC)
Collaboration targets higher sales for ZOLEO
Beam and Autobarn have inked a retail partnership agreement, wherein Autobarn has agreed to sell ZOLEO devices at its outlets in Australia.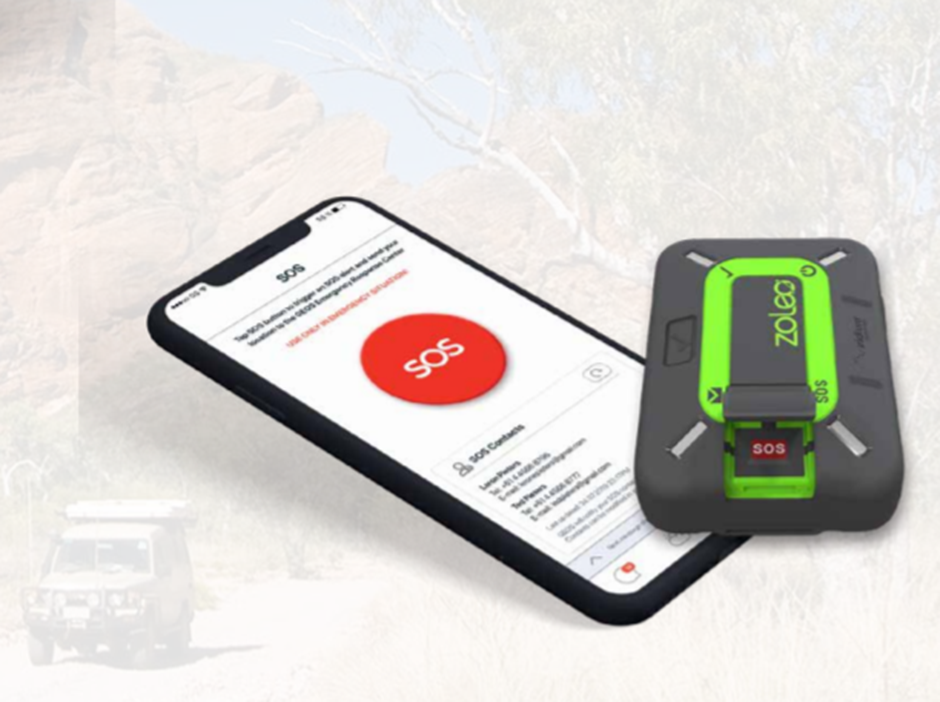 Image Source: ZOLEO Brochure

Do read: Beam Communications scores big, reports record quarter for ZOLEO units
Autobarn is popular among users for its best-in-class products and solutions for cars, four-wheel drives, and commercial vehicles, such as trucks. The addition of the affordable satellite communications device ZOLEO to its catalogue is expected to appeal to its customer base.
The deal has paved way for the device to be sold at a greater number of stores across the country. The device will be available at 440 locations in the current quarter, which is around four-fold from the number of retail stores that sold ZOLEO during the same period in 2021. Beam generates a recurring monthly subscription revenue from ZOLEO users.
As per the signed agreement, Autobarn will include ZOLEO in its product offerings and begin retailing ZOLEO at its stores from next month onwards.
ZOLEO making great strides
ZOLEO stands out as the most advanced satcom innovations designed and developed by Beam.
The seamless global messaging solution designed to transmit SMS, chat messages and emails over the Iridium satellite network, mobile or Wi-Fi has proved to be a transformative venture for the firm. The device pulls in recurring subscription revenue for Beam and its joint venture (JV) partner, Canadian company Roadpost Inc.

Image Source: ZOLEO Brochure

Interesting read: Unsure of cellular coverage? Meet ZOLEOTM, a device that can save your life
Moreover, the ZOLEO satellite communicator has been registering striking demand from its users worldwide. The total number of ZOLEO units ordered in December 2021 quarter stood at 38,960, up 212% on pcp.
Since its launch in early 2020, ZOLEO device has bagged numerous recognitions at domestic as well as international level, such as the Australian Business Awards (ABA) 2020, the Mobile Satellite Users Association (MSUA) "Top Mobility User Experience Innovation" Award, the Outdoor Retailer Product of the Year in 2021, and the 2020 ACOMM (Australian Communications Industry) Award.
Comment by Peter Papas, Beam's Vice President of ZOLEO Sales
"We are excited to be able to partner with another leading Australian retailer for ZOLEO. Autobarn is the first national automotive-specialist retailer that will offer the seamless messaging solution, and the automotive industry is another key demographic for ZOLEO."

To know more about Beam Communications, click here.
Also Read: Beam Communications (ASX:BCC) trading at 1X sales, is it a misunderstood stock?
BCC shares were trading at AU$0.435 in the early hours of 18 January 2022. The Company has a market capitalisation of AU$38.45 million.