Highlights

Beam secured another purchase order for ZOLEO devices from its joint venture entity.
The total number of ZOLEO devices ordered since launch stands at 103,225 units.
ZOLEO's seamless global messaging service has won tremendous appreciation from its users across the globe, causing a striking surge in its demand forecast.
Recurring revenues expected to grow strongly in FY22.
Emerging as a global leader in innovative satellite communications, Beam Communications Holdings Ltd (ASX:BCC) has secured a mega purchase order (PO) for 6,500 additional ZOLEO devices.
With this recent development, the total number of ZOLEO devices ordered by Beam's joint venture (JV) entity has now surpassed 100,000 units, currently at 103,225.
This latest order comes soon after its last order for 27,480 devices in August 2021 to support the launch of the global seamless messaging solution in the United Kingdom and select European markets in early calendar 2022.
ZOLEO's seamless global messaging service has won rave review from users across the globe. There has been a striking surge in its demand forecast from current retail channel partners in North America, Australia, and New Zealand.
Moreover, the device has won several prestigious international and Australian awards. This includes the Australian Business Awards (ABA) 2020, the Outdoor Retailer Product of the Year in 2021, the Mobile Satellite Users Association (MSUA) "Top Mobility User Experience Innovation" Award, and the 2020 ACOMM (Australian Communications Industry) Award.
ALSO READ: Beam Communications (ASX:BCC) clocks record revenue in FY21
What makes ZOLEO global satellite communicator unique
The ZOLEO satellite communicator has been designed to transmit SMS, chat messages and emails over the Iridium satellite network, mobile or Wi-Fi – always choosing the cheapest network.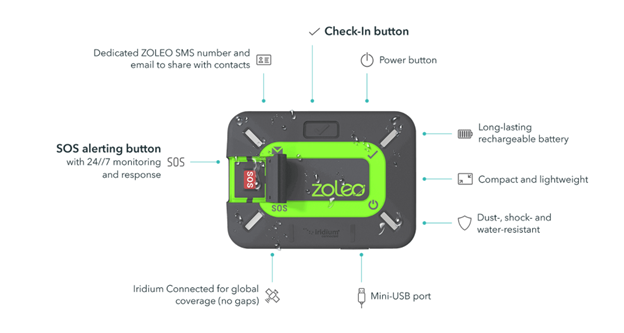 Source: Beam Communications' website
Using a ZOLEO device, users can send an SOS alert with round-the-clock emergency monitoring and dispatch included (provided by GEOS). Also, the device allows easy check-in with a single one-touch button, to let others know about your status and location that's displayed on a map.
ZOLEO also fetches DarkSky™ weather forecasts for its users. The users can share their GPS location with their contacts.
Pivoting to a recurring subscription revenue business
ZOLEO is a transformative venture for Beam because it will generate recurring subscription revenue for Beam and its joint venture (JV) partner, Canadian company Roadpost Inc.,
The ZOLEO Inc. JV offers the seamless global messaging service through several leading authorised retailers in the United States, Canada, Australia and New Zealand.
While Beam is responsible for retail distribution in Australia, NZ, Japan and China, Roadpost is responsible for North America.
The earnings potential for Beam from ZOLEO subscription is significant. The Company will make up $1.5 million to $1.8 million in operating profit a year from just 15,000 subscribers on the lowest price plan from its territories.
Further, as subscriber numbers grow, profit margins will increase exponentially due to economies of scale.
This means that if the subscriber base doubles, the operating profit will increase by a lot more!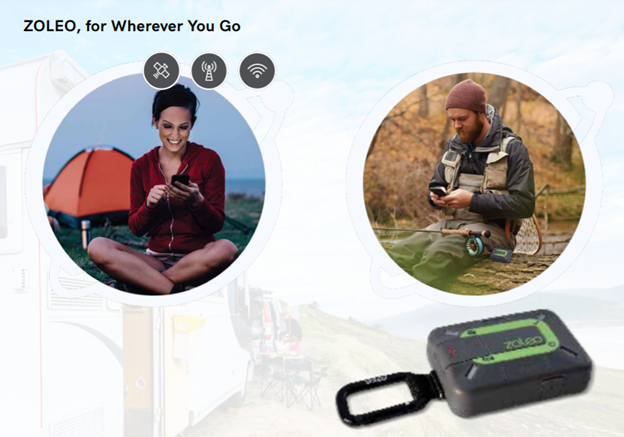 Source: ZOLEO brochure
An insight into Beam Communications
Beam Communications is the only ASX-listed developer of mobile satellite equipment. The Company is led by its vision to be the world's leading designer and developer of advanced satellite communication equipment.
On its journey so far, the Company has been fulfilling the global needs of Information Communication & Technology markets with its expertise in design, development, manufacture and distribution of satellite, cellular and dual-mode equipment applications, and services.
The Australian publicly listed company offers its wide range of products and services to some of the world's largest satellite and telecommunications companies, including Telstra Corporation Limited (ASX:TLS), KDDI Corporation, Inmarsat, Thuraya, and Iridium Communications Inc (NASDAQ: IRDM).
RELATED RAED: Beam Communications trading at 1X sales, is it a misunderstood stock?
Stock Information: BCC stock was trading at AU$0.265 on 28 September 2021 (AEST 11:03 AM), with a market capitalisation of AU$20.26 million.