Summary

The ASX 200 is likely to open 0.4% or 31 points higher, tracking strong closing on Wall Street.
On Thursday, the US dollar hit a three-month high but traded mainly within a tight range.
Copper prices tumbled as a stronger US dollar and weak manufacturing data from China hit investors' sentiment.
On Friday, the Australian benchmark index, the ASX 200, is likely to open 0.4% or 31 points higher, on the back of a green trading session on Wall Street, led by upbeat economic data. On Thursday, the ASX 200 had a weak session, closing 0.65% lower, at 7265.6.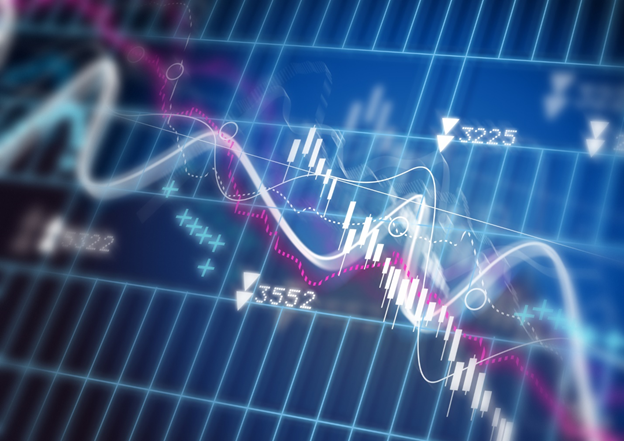 Image Source: © Solarseven | Megapixl.com
Equity markets worldwide had a strong session on Thursday, with investors brushing off concerns regarding a rapid surge in coronavirus cases. On Wall Street, the S&P 500 index started the second half of the year with a record high as fewer-than-expected weekly jobless claims improved investors' confidence.
The Dow Jones rose 0.38%, to 34,633.54, while the S&P 500 gained 0.52%, to close at a record high of 4,319.93. The NASDAQ Composite was up 0.13%, to 14,522.29.
It is US payrolls data on Friday that market participants think could provide boost to investors' confidence. On Thursday, the Labor Department said, initial claims for state unemployment benefits fell 51,000 to a seasonally adjusted 364,000 for the week ended 26 June 2021. However, it is an unreliable guide to Friday's broader indicators.
On Thursday, the US Treasury yields notched a little higher as investors awaited the government's June 2021 jobs report for clues on how it might dictate Federal Reserve monetary policy. The benchmark 10-year yield was last up 3.1 basis points at 1.4747% on Thursday. On Wednesday, the yields fell to their lowest level since 21 June 2021, at 1.438%, primarily due to quarter- and month-end demand for Treasuries.
Global Market Round Up || What Is Happening In The Global Markets?
On Thursday, the US dollar hit a three-month high but traded mainly within a tight range as market participants didn't make heavy bets before Friday's US nonfarm payrolls report. It will be keenly watched for clues on whether the Fed will start to reduce monetary stimulus sooner rather than later.
The dollar index rose to 92.602, the highest level since early April 2021. It last traded 0.2% up, at 92.572.
The Australian and New Zealand dollars traded near support zones on Thursday as their US counterpart ticked up. The Aussie dollar eased to US$0.7491, having slipped 0.2% on Thursday. On the other hand, the kiwi dollar last traded at US$0.6989, after topping out at US$0.7006 earlier in the session.

Image Source: © Colicaranica | Megapixl.com
The largest cryptocurrency, Bitcoin tumbled over 5% to US$33,289 on Thursday, while its peers, Ether and Dogecoin, were also down 7.3% and 3.85%, respectively.
Read More: Six cryptocurrencies ready to make a big splash. Check them out here
Technology shares to trade higher
The Australian technology space is likely to have a green trading session as US tech stocks participated in lifting indices higher. Shares such as Afterpay Limited (ASX:APT), BrainChip Holdings Limited (ASX:BRN) and Zip Co Limited (ASX:Z1P) could trade higher today.
Crude oil prices increased
On Thursday, crude oil prices rose almost 2% on indications that OPEC+ could increase supply at a slower pace than earlier expected in the coming months. The rising global fuel demand has caused the crude oil supply to tighten.
Image Source: © Ssuaphoto | Megapixl.com
Brent crude closed at US$75.84 a barrel, up US$1.22 or 1.6%, while US West Texas Intermediate crude oil futures settled at US$75.23 per barrel, gaining 2.4%.
Energy shares such as Woodside Petroleum Limited (ASX:WPL), Viva Energy Group Limited (ASX:VEA) and Santos Limited (ASX:STO) could provide investors with good opportunities in today's session.
Gold prices ticked up
On Thursday, gold edged higher as a more than 7% fall in June 2021 prompted some commodity traders to buy the yellow metal at a dip amid concerns over the Delta variant of the coronavirus. However, the rise was capped by a strong US dollar and caution over Friday's US payrolls data.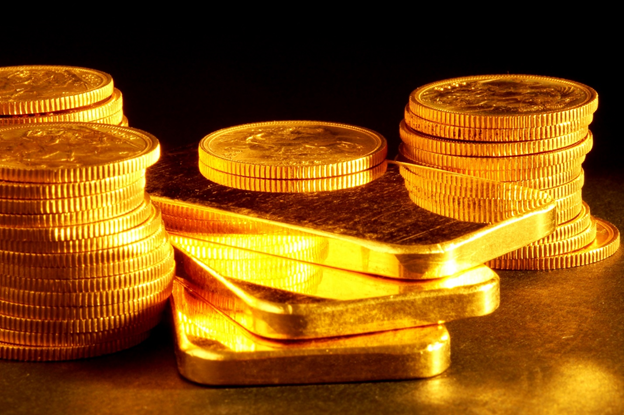 Image Source: © Anchesdd | Megapixl.com
Spot gold was up 0.2% to US$1,773.09 an ounce by 2:22 PM EDT, while the US gold futures closed Thursday's session 0.3% up, at US$1,776.80 an ounce.
Gold miners such as St Barbara Limited (ASX:SBM), Northern Star Resources Limited (ASX:NST) and De Grey Mining Limited (ASX:DEG) could catch up with rising gold prices.
Read More: Gold slides to 11-week lows; Ten ASX stocks under $1
Metals update
On Thursday, Chinese steel futures notched higher for a seventh consecutive session on lingering concerns over supply prospects as China seeks to reduce output this year.
Hot-rolled coil and construction steel rebar contracts on the Shanghai Futures Exchange touched their highest levels since 15 June 2021, helping Dalian iron ore recover after tumbling for two days. Steelmaking ingredient iron ore climbed 1.1% to 1,166 yuan per tonne on the Dalian Commodity Exchange.
On Thursday, copper tumbled as a stronger US dollar, and weak manufacturing data from China hit investors' sentiment, though buying from large funds offered some price support. Benchmark copper on the London Metal Exchange (LME) fell 0.6% to US$9,317.50 per tonne by 1600 GMT, as it traded in a tight range of US$130.
Local miners such as Rio Tinto Limited (ASX:RIO), BHP Group Limited (ASX:BHP) and Fortescue Metals Group Limited (ASX:FMG) could be under pressure for the day.
Read More: How is lithium mined, and why its mining is criticized?