Summary

Gold has been one of the top performers of 2020 with spot price reaching a record high of USD 2,073.41/oz.
A huge capital inflow from gold-backed ETFs and large institutional purchases fueled the gold rally.
Gold spot price is hovering around USD 1,827-1,828/0z, with a dip of ~1% at the time of writing this report.
Several ASX-listed gold stocks reached record highs and provided their shareholders with excellent returns as compared to the equity market. However, gold prices reacted sharply to the COVID-19 vaccine development news. The prices slid from USD 2,000/oz to reach USD 1,800/oz.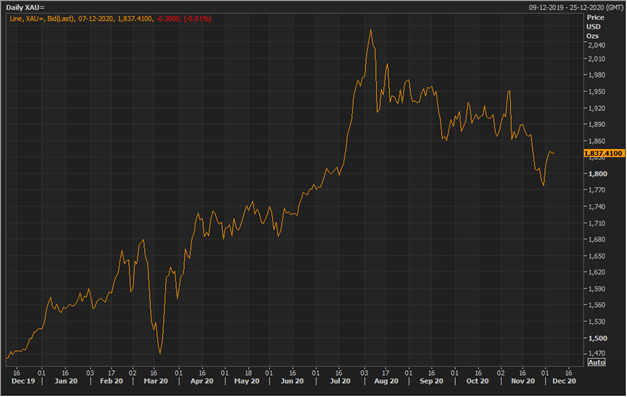 Gold Price Chart of 12 months (Source: Refinitiv Eikon)
Would gold continue to appeal investors in 2021?
As per the data of the Resources and Energy Quarterly, December edition, the average gold spot price is estimated to be~ USD 1,695/oz in 2021, which is still higher than in 2019 and 2018. The average spot price of 2020 was USD 1,800/oz.
The high price of gold and the dismal economic condition due to COVID-19 led to the drop in gold consumption in 2020. Global gold consumption is expected to rise by 3.1% in 2021 and by 4% in 2022. The demand for jewellery is forecasted to be robust due to the high demand arising from India and China. The jewellery market is expected to show a growth of an impressive 30% in 2021.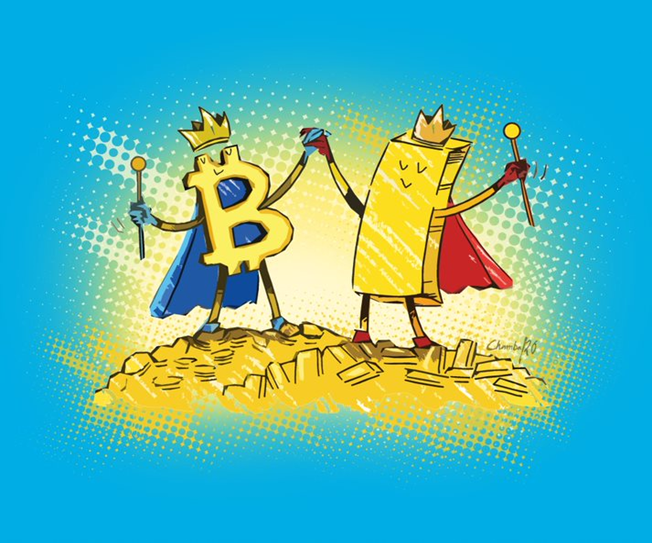 Image Source: © Kalkine Group 2020
In this backdrop, let us discuss two ASX-listed gold stocks that house promising prospects.
Northern Star Resources (ASX:NST)
Northern Star Resources controls three gold projects in Australia -- Jundee, Kalgoorlie and Pogo. NST has a total reported reserve of 173.641 Mt @ 1.9 g/t with 10.849Moz of gold. Northern Star is one of the top 15 global gold producers.
NST has provided production guidance in a range of 940-1,060 koz of gold with All in Sustaining Cost (AISC) of A$1440-1540/oz for the year 2021. Northern Star had announced the merger with Saracen Mineral Holdings.
The stocks of the Company were trading at A$12.820 at 2:00 PM AEDT with a market cap of A$9.76 billion as on 11 January 2021.
NST shares have given a year-to-date return of nearly 20% to the investors.
Evolution Mining Limited (ASX:EVN)
Evolution Mining Limited has a total mineral resource of 26.2Moz and ore reserve of 7.3Moz. The Company controls four gold mines -- Cowal, Mt Carlton, Mt Rawdon, and Mungar in Australia. Red Lake in Canada and the Ernest Henry copper-gold project are two of its overseas interests. The Company shared a production guidance in the range of 670-730koz with AISC of A$1,270/oz for 2021.
Evolution Mining was trading at A$4.74 around 2:00 PM AEDT with a market cap of A$8.47 billion as on 11 January 2021.
The stocks of the Company have given more than 45% year-to-date return to its shareholders in last 1 year.