Source: Mark Agnor, Shutterstock
Summary

After falling 15% in the previous session, Whitehaven Coal Limited's shares dropped 5% on 16 April 2021.
The Company cut production, sales, and unit cost guidance for FY21.
March quarter sales rose 7% despite adverse conditions.
Shares of Whitehaven Coal Limited (ASX:WHC) remained under stress for the second straight session on 16 April 2021. The company cut production, sales, and unit cost guidance for the current financial year 2020-21 (FY21). The mining stock declined as much as 5.12 per cent to hit intraday low of A$1.48 on the Australian Securities Exchange (ASX).
On 15 April 2021, the stock fell over 15 per cent after the Australian coal producer released March quarter production report and revised FY21 guidance. Extending previous session losses, Whitehaven Coal share price opened lower at A$1.48 apiece against previous close price of A$1.56. Whitehaven Coal was among top losers on ASX, which was led by Origin Energy Limited (ASX:ORG) and Mineral Resources (ASX:MIN).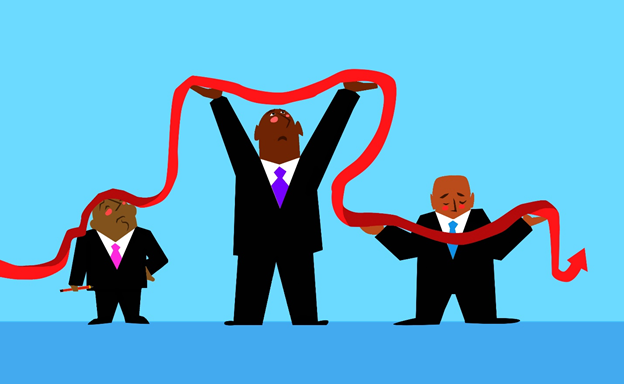 Copyright © 2021 Kalkine Media Pty Ltd
Whitehaven's peer companies, Energy Resources of Australia (ASX:ERA), Deep Yellow Ltd (ASX:DYL), Byron Energy Ltd (ASX:BYE) and Horizon Oil Ltd (ASX:HZN) also witnessed the selling pressure, falling up to 4 per cent.
Key takeaways from March Quarter Production Report
Sales rise 7%: For the quarter under review, Whitehaven Coal posted a 7 per cent rise in total managed coal sales, managed own coal sales as well as total equity own coal sales, respectively, on spurt in economic activities post COVID-19 crisis. Total managed coal sales stood at 4.8 million tonnes (Mt), while managed own coal sales and total equity own coal sales were reported at 4.2Mt and 3.4Mt, respectively.
Cut in FY21 Guidance: The company has cut production, managed coal sales and unit cost guidance for FY21. It has lowered run-of-mine (ROM) production projection to 20.6Mt – 21.4Mt from 21.4Mt – 22.0Mt. The guidance for managed coal sales has been lowered to 17.8Mt – 18.3Mt. The unit cost guidance for FY21 has been expected to be in the range of A$73 - A$75 per tonne as against A$69 - A$72 per tonne estimated earlier.
Managed ROM production increases 12%: The March quarter managed ROM production rose 12 per cent year-on-year to 5.5Mt in Q3 FY21, on the back of strong production from its largest mine Maules Creek, despite weak weather. The managed saleable coal output was up 6 per cent YoY at 4.3Mt.
Narrabri Mine problem persists: Narrabri underground coal mine performance continued to be impacted by geological challenges which has resulted in unscheduled down time and additional longwall equipment repairs.
Spot demand for semi-soft coking coal remain weak: The company said that spot demand for semi-soft coking coal remained fragile owing to Chinese import restrictions on Australian origin coal. This caused the price for high-CV thermal coal to favour sale of the product as high-CV thermal coal over selling it as a semi-soft coking coal.
No impact of COVID-19 on operations: Whitehaven Coal said that its operations remain largely unaffected by the pandemic to date, thanks to distancing and hygiene measures.