Source: Cardaf ,Shutterstock
Summary

Brookside Energy (ASX:BRK) has successfully concluded negotiations to acquire 11 producing wells at the Anadarko Basin.
The transaction, which will considerably boost the company's net daily production, will be highly accretive to shareholder value.
Australia-based oil & gas company Brookside Energy Limited (ASX:BRK) has entered an agreement to acquire 11 producing wells in the highly prospective Anadarko Basin in Oklahoma, United States. The agreement also includes the Proved Developed Producing (PDP) reserves associated with the wells.
Copyright © 2021 Kalkine Media Pty Ltd
The assets are currently subject to BRK's Drilling Joint Venture in the STACK Play in the basin. The company will issue 125 million fully paid ordinary shares accounting for US$2.0 million to close the acquisition.
BRK stock climbed more than ~19% to trade at A$0.025 during the morning session on 16 March 2021, followed by the significant announcement.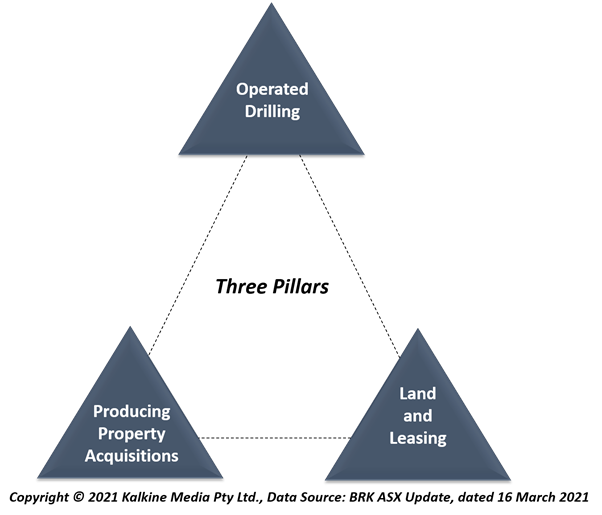 Good Read: 3 ASX Stocks on Watch Today - Pendal, Metcash, PointsBet
Four-Fold Increase to Net Daily Production
The acquisition of well-bore interests and associated reserves will increase the company's daily production to ~110 BOE per day, representing an increase of almost four times to the current daily production.
This low-cost acquisition also reflects Brookside's commitment to expanding value through a strict adherence to its three-pillar strategy and the group's ability to deliver on that strategy.
Good Read: Lens on 5 ASX Energy Stocks Amid Soaring Oil Prices
BRK has extensive experience with these wells and a relationship with the operators via its existing working interest as a STACK Joint Venture partner.
At the transaction completion, Brookside will wholly acquire the wells and the associated reserves, while the Drilling Joint Venture will be dissolved.
Deal Highly Accretive to Shareholder Value:
BRK Managing Director David Prentice also commented on the successful negotiations with Merchant Funds Management.

Copyright © 2021 Kalkine Media Pty Ltd
The transaction will result in additional stable and long-life production amid the peak oil pricing cycle. With purchase of the production at ~US$8.30 per BOE, the company can instantly benefit from the current commodity pricing.
The outlook for oil & gas demand and prices is encouraging. This will add further value for shareholders.
Must Read: Oil soars on OPEC+ decision, supply quotas unchanged for April