Summary

Automotive finance provider Money3 released its 1HFY21 financial results, reporting a strong half-year growth fuelled by the company expansion.
The EBITDA increased 32.8% to AUD40.5 million while net profit after tax increased 26.8% to AUD19.9 million during 1HFY21.
Money3 acquired Automotive Financial Services, GMFA, and secured warehousing facilities with Credit Suisse and Westpac.
Money3 (ASX:MNY) released its half-year results for the 6 months ending 31st of December 2020. The automotive finance provider recorded a 32.8% increase in EBITDA to reach AUD40.5 million during the half-year period and a 26.8% increase in NPAT to AUD19.9 million.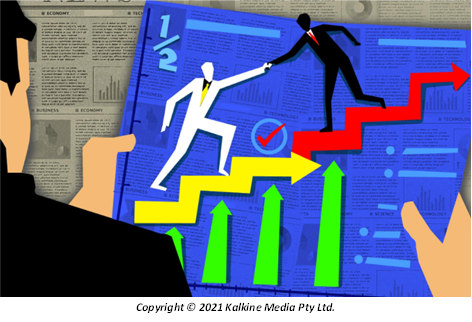 Money3 gained substantially from its acquisitions and business expansion during the period. This allowed the company to deliver record cash collection worth AUD165 million even when the impacts of the coronavirus pandemic had still not completely worn off.
The company's financial announcement led to its share prices trading slightly higher at AUD3.01 per share. However, this 3.8% increase over Monday was short-lived, as the share price quickly fell to AUD2.86 per share. The company also declared a fully franked 3 cent interim dividend, which will be paid on 8th of April.
Factors that worked for Money3
The first half of FY21 was especially crucial for Money3 as it came with a bevy of new horizons for the company. Money3 acquired Automotive Financial Services, adding AUD46.7 million to the Group's loan book by the end of January 2021. Another major purchase was Money3 acquiring GMF Australia Pvt Ltd., a subsidiary of General Motors Finance Corp Inc. This provides Money3 with a loan book of high-credit-quality customers, adding AUD23.3 million to the loan book at settlement.
Additionally, Money3 also secured a AUD250 million worth warehouse facility with Credit Suisse which, when fully deployed, would provide a AUD10 million interest expense. The company also secured a AUD55 million warehouse facility with Westpac during the period.
Amidst these expansions, Money3 managed to gain an additional 9.3% in cash advances to reach AUD151.1 million. The credit quality has also improved on year-on-year basis with 53.8% of the borrowers being rated as "strong"-quality customers.
Future Guidance
The company also stated that it was "very well placed" and has "substantial bank funding at a lower cost". The group now aims to grow the business toward AUD1 billion worth receivables. This extremely positive outlook is accompanied by higher future guidance by the company.
Money3 remains optimistic as its forecast for Net Profit After Tax was reported to be AUD36 million for the upcoming half. The loan book is expected to grow to approximately AUD600 million by the end of FY21 while the fully franked dividend is expected to rise to 9 cents per share by then.