Source: Vladimir Tretyakov, shutterstock
Summary

White Cliff Minerals (ASX:WCN) is set to acquire three New Zealand projects with the acquisition of Midway Resources.
Midway Resources holds highly prospective gold, copper and platinum group elements projects, Muirs, Mareburn, and Longwood Range.
The acquisition is subject to shareholder approval at a general meeting in mid-May.
On 24 March 2021, the stock of White Cliff Minerals Limited (ASX:WCN) jumped to their highest level in almost a month during the early morning session post the release of a significant company update. WCN is boosting its project portfolio with new assets in New Zealand.
White Cliff has entered a binding term sheet to wholly acquire Midway Resources from Grand Port Resources. The investors seem to be intrigued by the upbeat market update, as the stock jumped more than 5% to settle at A$0.020 by the end of the day's trading session.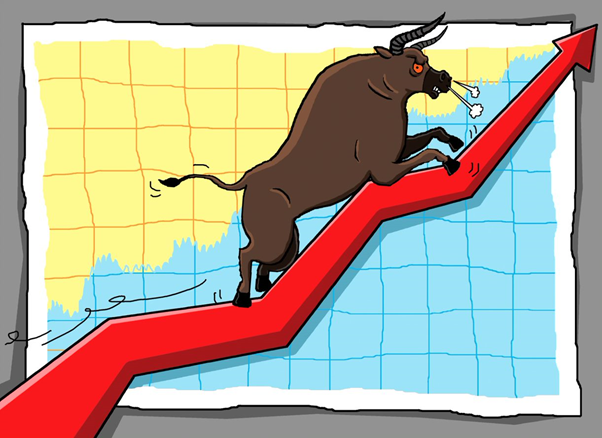 Copyright © 2021 Kalkine Media Pty Ltd
White Cliff's Enhanced Portfolio
The proposed acquisition is intended to boost the company's existing portfolio. Midway Resources holds three highly prospective projects, including the Muirs, Mareburn, and Longwood Range in New Zealand.

Source: ASX Update, dated 24 March 2021
The Muirs Reef Project is located in the Bay of Plenty, North Island, New Zealand. The project, covering an area of 13.9 sq. km, lies under the exploration permit EP60671. The prospective gold project contains an estimated non-JORC foreign inferred resource of 222koz gold with a grade of 1.34 g/t.
WCN intends to commence a maiden JORC mineral resource estimate program after the completion of the acquisition. The company also plans to undertake a more comprehensive bulk density testing program to improve the accuracy of future JORC estimates.
Good Read: Why are these two stocks creating a buzz on the ASX today?
Spread over an area of 29.9 sq. km, Mareburn Gold Project is located in the Otago gold field on the South Island under the EP60663 exploration permit. The project has various initial walkup extension drill targets with highly prospective historical drilling results. The company plans to complete new exploration programs to generate new accurate data.
Longwood Range Gold Copper PGE Project is also located in the South Island and covers an area of around 423.92 sq. km. The area has been explored for precious and base metals. The company plans to undertake a geochemical sampling program for a maiden drill program.
A Multi-Million Deal:
Copyright © 2021 Kalkine Media Pty Ltd
White Cliff Minerals will make a consideration of around A$5.0 million for acquiring all of the issued share capital in Midway Resources. Up to A$100,000 of the total consideration will be reimbursed to Grand Port for costs incurred in the development of Midway's projects.
The total will include a mix of performance-based shares and upfront consideration, subject to an escrow period of one year.
A$2.4 million of the total consideration will be covered by issuing fully paid ordinary shares in White Cliff Minerals at an issue price of 2.5 cents per share.
Grand Port will receive one option for every three consideration shares, exercisable at A$0.0375 each within three years from the acquisition completion.
A$2.5 million in performance-based consideration will include A$500,000 each in Class A, Class B and Class C Performance Rights, along with A$1.0 million in Class D Performance Rights.
Additionally, WCN intends to appoint Sean Fitzpatrick as a strategic advisor to the company. Fitzpatrick, who is a profoundly respected New Zealand businessman and media character, would aid the company with advancing the Midway project portfolio.