Source: Shutterstock
Summary

Bank of Queensland says 17 cents per share interim dividend is possible after issuing nearly 180 million new shares. It is now embarking on a billion-dollar acquisition of ME Bank, while first-half performance remains strong.
Bank of Queensland (ASX:BOQ) sought $1.35 billion from its shareholders to fund an ambitious acquisition of Members Equity Bank Ltd/ME Bank. BOQ, therefore, plans to consolidate its position as an alternative to the big four banks.
An alternative to the big four banks
The acquisition would place the Bank of Queensland as the sixth-largest bank in Australia, based on FY20 gross loans and advances. Similarly, it also diversifies the bank's loan book and cash profits, primarily by doubling the retail segment.
The consideration price of $1.325 billion implies 11.9x FY20 cash earnings, excluding synergies. On an underlying basis, the Bank of Queensland estimates an accretive ROE of about 100 bps and a low double-digit to mid-teens increment to cash EPS in FY22.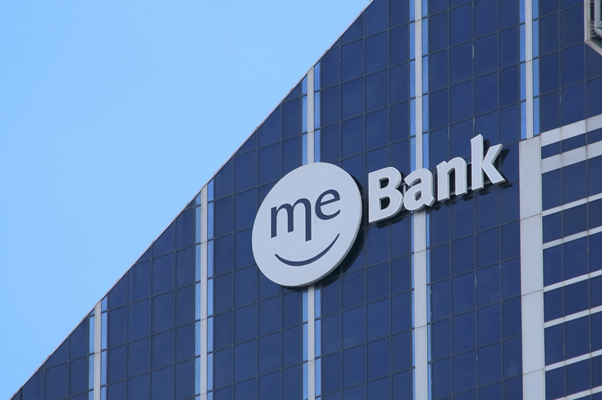 Source: Megapixl |© Tktktk
Likewise, the integration cost estimate is $130-140 million (pre-tax). The bank expects benefits from lower capex, revenue, and wholesale funding costs. Besides, annualised synergies of $60-80 million are expected by the end of Year 3.
Synergy benefits will come through combined funding, single ADI, integration of share services, and consolidated platforms, supply chain, and technology. The management sees over one-third of synergy benefits coming in two years. Integration costs would be incurred mostly in the first two years.
ME Bank is owned by 26 Australian Industry Super Funds and has around 550K customers. It reported a $95-million cash profit in FY20 and a statutory profit of $81 million. The combined entity would have about 1.45 million customers.
Likewise, over half of the profit would be generated by the retail segment from ~35% now. The transaction resets BOQ presence in east coast markets as loan book composition from NSW and VIC will increase.
Bank of Queensland is raising $1.35 billion through an underwritten entitlement offer and placement at an offer price of $7.35 per share. As a result, it would issue approx. 184 million new shares representing 40.4% of the existing issue. Under the retail offer, the retail investors can also apply for shares at the same issue price; the record date is 24 February 2021.
Trading Update
BOQ said the first half remains on the track to deliver strong financial and operating results. It expects cash profit growth of 8-10% and statutory profit improvement of 60-65%. Housing loan growth has outpaced the system, while the net interest margin is expected to improve.
Copyright © 2020 Kalkine Media Pty Ltd
In the first half of FY21, loan impairment would be around 10 bps of gross loans and advances while loan deferral fell to 0.6% for home loans and 0.7% for business loans. Common equity tier 1 ratio is expected to be over 10% at the end of the first half.
Besides, the Bank of Queensland estimates 17 cents per share interim dividend after accounting for new shares as a part of acquisition funding.