Highlights

Many investors are witnessing increase in their assets under management over last one year at Ethical investment.
The Australian Ethical shares gained over 120% from FY2020.
AEF reported 18% increase in its operating revenue along with a record underlying profit of AU$11.1 million for FY21.
Ethical investing is becoming a common trend among modern investors these days. In addition, many ethical investment managers have witnessed a surge in their assets under management over the last 12 months. According to a recent study, ethical investment has accelerated from 2020, with the AUM gaining around 17% within the prior year.
Moreover, the ongoing COVID-19 pandemic and many other uncertain socio-economic and environmental conditions have that have plagued the world over the last year that made investors rethink about the impact of their investments upon the society and environment. Many Australians now expect to invest their super or other investment funds in ethical companies. Ethical investment is likely to surge in the coming 5 years.
Representative Image Source: © Jirsak | Megapixl.com
Image description – Ethical investment
What is ethical investing?
Ethical investing is an investment strategy where the investor chooses investments based on personal ethical code. It strives to support industries which are making a positive impact on the environment along with returns for the investors.
According to research, large super funds in Australia along with global pension funds are divesting trillions of dollars from tobacco and fossil fuels. Moreover, the most recent bushfire is a good example of investors diverting their money towards sustainable or ethical investment.
On the basis of this shift in the trend towards sustainable investing, it comes as no surprise that the Australian Ethical Investment (ASX: AEF) has gained over 120% this year. This article will provide you some highlights on how Australian Ethical investment share rose over 120% in FY21.
What is Australian Ethical?
With over AU$6 billion funds under management (FUM), the ASX listed AU$1.11 billion – Australian Ethical Investment, operates as a wealth management company in Australia. The wealth manager offers a wide range of managed funds that caters to various risk appetites along with superannuation and pension products.
RELATED READ - A Guide to Bond ETFs & Fixed Income ETFs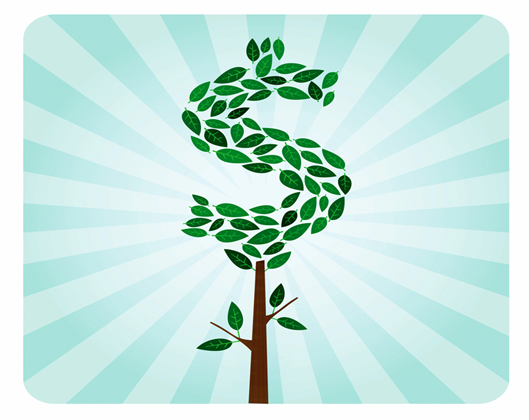 Representative Image Source: © Jirsak | Megapixl.com
According to its FY2021 results –
The underlying profit after tax stood at AU$11.1 million, up 19% from the prior year.
AEF saw a jump of 18% in its operating revenue to at AU$58.7 million supported by increased FUM.
The wealth manager maintained a strong balance sheet for the last year with zero gearing.
AEF also earned AU$2.9 million performance fee supported by its Emerging Companies Fund.
With continued growth investment, AEF reported operating expense of AU$43.6 million, up 18% from FY2020.
Group funds under management stood at AU$6.07 billion, up 50% from the last year and the net inflows stood at AU$1.03 billion.
Since the release of its full year results in late August, AEM shares have gained over 4% as of the last close on 16 September. On 17 September, AEF shares closed 4.742% higher at AU$10.380.