Source: SPF, Shutterstock
Why investing in gold stocks can add feather to your portfolio cap
Gold for long has been seen as an instrument to hedge investments and provides diversification to the portfolio. When equity markets experience high volatility or a downward trend, it has been observed that gold prices tend to move up quickly.
The crash of equity markets at the peak of the coronavirus pandemic last year led to a rally in gold prices, proving that the yellow metal is a safe haven for investors and could be relied upon for decent returns.
Copyright © 2020 Kalkine Media Pty Ltd.
Latest update: ASX gold stocks riding high amid gold recovery
Investors can put their money in gold by three well-known instruments.
Directly in the form of coins, bars, and bullions.
Gold ETFs that do not require holding physical gold.
Investing in companies that are engaged in gold mining and trading.
In this short script, we will discuss the factors to look and analyse parking funds in a particular gold stock.
Selection of Gold Stocks
Well, this is the biggest hurdle investors have to cross before putting their money in the stock market, and especially in gold companies. Gold stocks could be categorised into three groups based on their market cap and operations.
Gold companies with production of 1 Moz or more could be considered the 'Blue chip' of the gold industry. They have multiple mines in operations and are always in search of large reserves of the precious metal. They have huge cash positions and are considered 'safe' from the investment point of view.
| | | | | |
| --- | --- | --- | --- | --- |
| Stock | Ticker | Market Cap (AUD billion) | Share Price (AUD) | 1H FY20 Production (Moz) |
| | NCM | 19.95 | 25.07 | 1.038 |
| | NST | 11.02 | 9.77 | 0.479 |
Data Source: Company half yearly reports, ASX, as of 1 April 2021
Then there are mid-tier companies with annual production in the range of 100,000- 10,000,000 ounces. These companies have smaller share floats and could move upside with little stimulus in share purchase. Mid-tier companies typically have one or more than one producing mine and own several others for explorations work. Due to this factor, their production can boost up really fast and lead to improved cash positions.
After large- and mid-tier stocks, we have junior gold mining companies in the hierarchy. Most of them have smaller-sized reserves and are on the verge of striking commercial gold. They have the potential to grow at a much higher rate as they have very little afloat shares, their share prices are low, and they hold the potential to move up in a very short span. Downtrend or diminishing of capital is equally possible as these companies are more susceptible to market trends.
Now you are done with the category issue, what comes next?
There could be multiple answers, particularly for this question, but I would like to go for the financials of the company. Whether it is a major or junior mining company, the financial health of the company really matters if its shares have to be bought for long-term investment.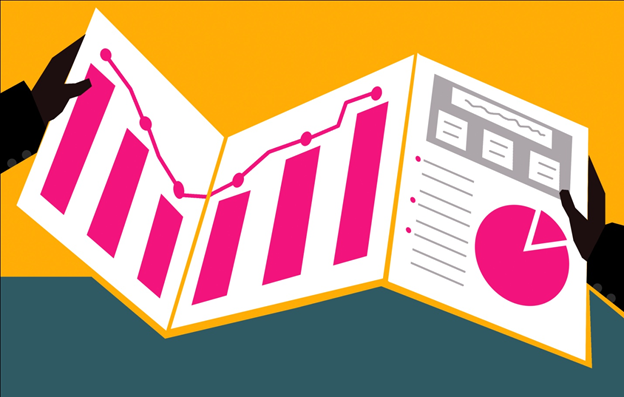 Copyright © 2021 Kalkine Media Pty Ltd.
All in sustaining cost (AISC), cost of sales of gold, and mine depreciation cost, are some of the factors we need to look into to aid our decision of investment. We need to dig deep into the financial sections and see how well the company is running its operations with or without debt instruments.
Is your company into gold only?
Companies like BHP Group and Rio Tinto are behemoths of the mining industry with several assets under their diversified portfolio. There are many mining companies that operate multiple mines and extract several metals, including gold, silver, copper, iron ore, and rare earths.
The diversified product base of the company could be leveraged to hedge the investment when the market is not supporting the gold price. The mining company could lower the production of gold for some time and would focus more on other metals, and at the end of the year, they would manage to achieve their financial outlook for the period.
Dividends: They are important for getting compounded returns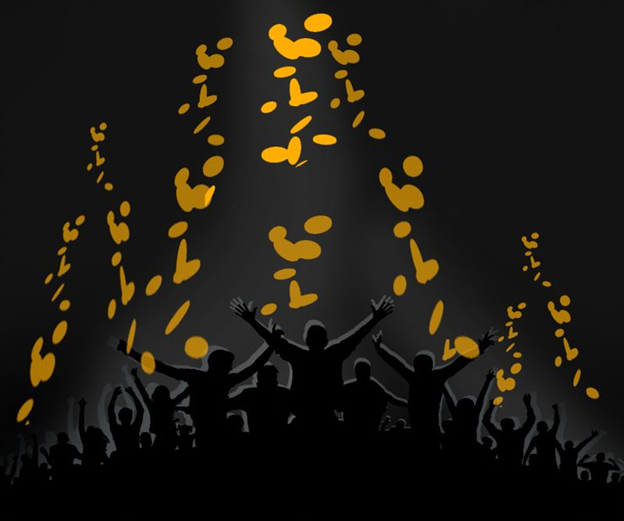 Copyright © 2021 Kalkine Media Pty Ltd.
Dividend payouts and its yield will tell much about the cash flow of the company. Investors need to formulate a series of questionnaire for dividends before investing in any of the gold stocks such as
Does my company pay a regular dividend without any miss?
What is the yield, and is it in proportion to the earnings of the company?
Does the yield is the best among the peers or higher than most of the gold miners?
Will the company be able to pay dividends in the future based on its earnings growth?
Will the company be able to pay dividends in future based on its earnings growth?
| | | | | | |
| --- | --- | --- | --- | --- | --- |
| Stock | Ticker | Market Cap (AUD billion) | Share Price (AUD) | Dividend (AUD) | Dividend Yield % |
| Newcrest Mining Ltd | NCM | 19.95 | 25.07 | 0.193 | 1.78 |
| Northern Star Resources Ltd | NST | 11.02 | 9.77 | 0.09 | 3.05 |
| | EVN | 6.97 | 4.20 | 0.07 | 3.92 |
| | SBM | 1.39 | 2.02 | 0.04 | 4.07 |
Data Source: ASX, 1 April 2021
Read More: Dividend Yield or Dividend Growth! What is the best way to identify the best dividend stocks?
Market Trends
The timing of investment plays a vital role in the selection of a particular stock. The logic is simple, if we invest before the bull market, we will be able to get high returns from the bull run with respect to investing during the bull run.
Most of the investors follow the crowd when it comes to investing. They will be listening to the financial news anchor suggesting sectors and companies or simply taking advice from some learned friends.
The most effective way is to look for market trends and do more research before investing. If you feel, you do not have a knack for research, take the help of professionals.
One of the easiest ways could be to track gold prices and the demand-supply scenario expected in the near to long term. The price of gold influences the share price movement of gold miners.